4 Painless Ways to Reduce Incentive Travel Costs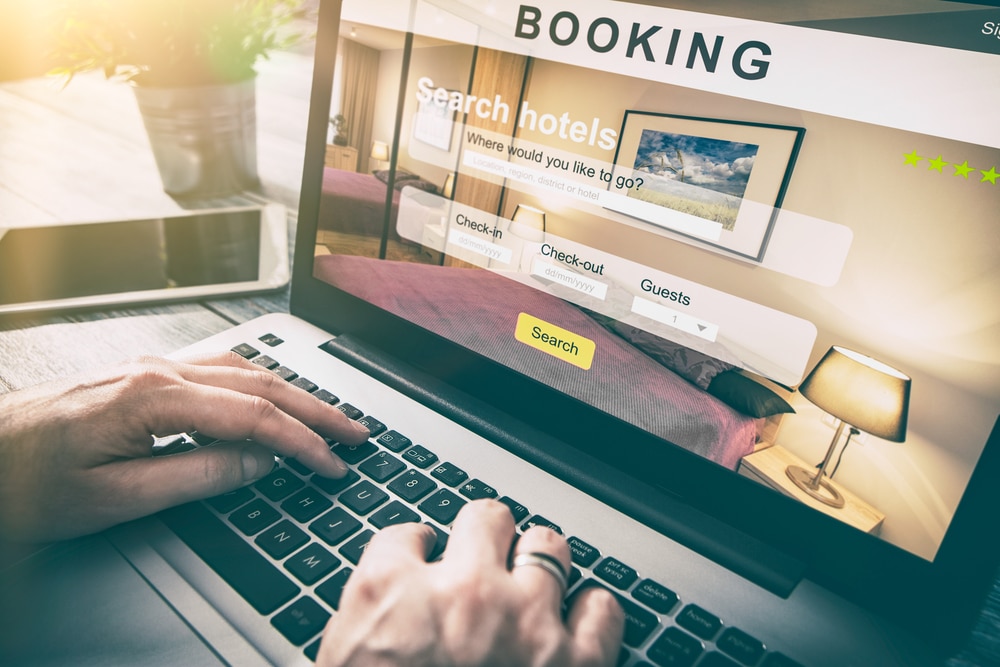 A burgeoning trend among corporations and businesses of all sizes is the use of the incentive travel program to juice the productivity of employees. Nothing says "motivate" like a rewarding trip away from the office. Not only will a well-executed incentive trip fire up the troops, but the cost of an incentive travel program is easily offset by the increased productivity.
The Cost of an Incentive Travel Program
In 2018, the average cost of a 4-star incentive trip in North America is $4,000 per employee: That includes a six-day stay at a high-quality destination, a couple of fun outings or excursions, meals, and maybe a special dinner for an awards presentation or a guest speaker. There are several ways to decrease or increase that tab, depending on the duration of the trip and the location. The price can end up at $5,000 per person if the company opts for a European destination or a luxury experiential trip, like an African safari.
According to the Incentive Research Foundation, properly designed and executed incentive travel programs can increase sales productivity by 18% and produce an ROI of 112%.
The bad news is that with a humming economy the cost of an incentive travel program is increasing, putting a strain on company budgets. Luckily, with some smart planning (as far in advance as possible) and a bit of slick negotiation, costs can be somewhat reined in. But the success of an incentive vacation hinges entirely on its appeal. For this reason, it is imperative that you brainstorm to gather some unique, interesting destinations or themed trips that will ramp up employee morale and spur some real productivity as they set their sights on winning and meeting goals.
4 Ways to Reduce Costs for Incentive Travel
A great way to reduce your costs is to find a company that has the expertise to create a pleasant travel experience for you and your employees that is fulfilling and within budget. It can take hours for you to shop around, research, and organize an incentive travel trip for your team. The most effective way to get the most bang for your buck is to outsource these endeavors to the experts.
Another way to reduce travel costs is to choose outdoor activities that are free or low in cost while on your trip. There are usually group discounts if you schedule events far enough in advance. Planning an outdoor hike or a small yoga class in a beautiful location are two fantastic inexpensive ways to enjoy the natural landscape and promote company wellness.
You can also plan to eat meals at authentic local restaurants. These local spots are way more cost effective than eating at your resort and you get a taste of the food that is true to the place you are visiting.
Travel off-season. Traveling to a destination during their off-season will definitely allow you to save money by taking advantage of lower pricing on air fare and hotel costs
Ideas for Your Next Incentive Travel Destination
So you want to stoke the flames of inspiration and fire those employees up? The incentive travel program provides an excellent company-wide morale booster, an exciting competition among colleagues that will produce some amazing momentum, advantageous to the bottom line. The goal is to come up with some killer trip ideas that the team would truly strive to be included in. Here are some potential ideas for motivating your employees to perform at their highest capacity:
Giraffe Manor: Nairobi, Kenya
For an utterly unique travel destination experience, check out the amazing Giraffe Manor where a herd of Rothschild Giraffes have breakfast with you in a stunning 1930s manor. Why not spend a couple of nights at the Manor, and join a 4-night guided safari package to see all the surrounding landscapes, beautiful animals, and birds that South Kenya has to offer.
Spa Resort: Jackson Hole, Wyoming
Imagine the joy of combining the stunning physical beauty of the Grand Tetons with an upscale wellness retreat located in Jackson Hole, Wyoming? Daily horseback rides, hikes, and a day trip to Yellowstone National Park are interspersed with spa pampering at its finest. Go into town with the gang for an upscale shopping and dining experience, or chill out with a good book while gazing at the spectacular valley for some alone time. Traveling in the states is always significantly less expensive compared to European excursions.
Lisbon, Portugal
People in the know are well aware that Lisbon is currently the "it" city to visit. Lisbon offers the perfect mix of historical monuments—castles, museums, and monasteries, a cool city vibe with street musicians and cobblestone streets teeming with activity. See a Fado (the traditional folk music) performance while dining in red-hewn lighting. Take day trips to colorful Sintra, the coastal town of Cascais, and the pilgrimage site of Fatima. Best of all, Lisbon is inexpensive, so 5-star hotels are well within the budget.
Offer your employees a trip of a lifetime and watch them clamor to do what it takes to be part of a truly unforgettable experience.
MTI Events has been recognized as one of Kansas City's top small businesses. We specialize in travel incentive programs, meeting planning, special events, trade shows, merchandise incentive programs, team building and more.