4 Types of Corporate Events: Which One is Right for You?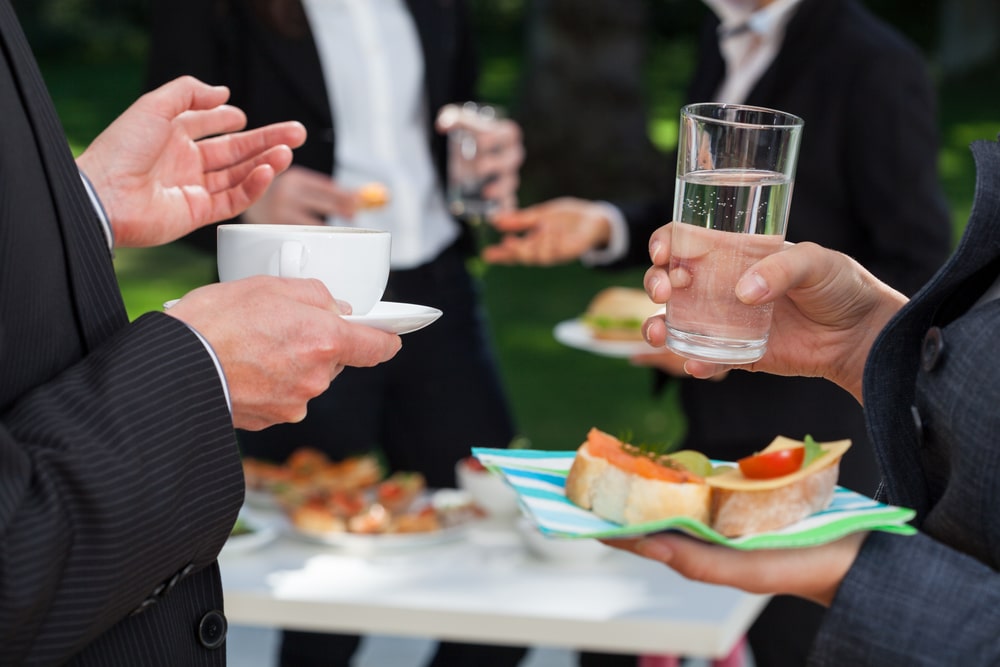 Hosting corporate events within a company is about more than just creating a fun environment for participants. It is also about forging loyalty and trust among your clients and employees. It can also be a great way to boost employee morale by letting them know they are valued and that their hard work is paying off. Never underestimate the benefits of throwing one or two awesome events each year. The gains for your company will far offset the costs.
Tried and True Corporate Events
1. Corporate Hospitality
If your business is looking to grow your client base, these types of events are great for potential prospects. Corporate hospitality involves your company partnering with a third party event. You will either sponsor the event or agree to purchase a certain number of tickets that will be used to entertain clients. Such events usually take place in areas such as a private dining room, box, or VIP area. Typically, there are additional perks such as transportation, backstage passes, or an opportunity to meet with artists.
Corporate Hospitality Event Ideas:
Sporting events
Art exhibitions
Concerts
Spa days
Golf tournaments
Hospitality agencies often create packages for public events that they later sell to businesses. Purchasing such packages is easy and takes the difficulty out of organizing the event details yourself. Unfortunately, the downside to corporate hospitality packages is that they are not individualized. Many companies will be buying the same package. Some clients receive numerous invites to the same event-especially if it is a major sporting event or musical performance. This removes the incentive that spurs the client to accept your company's offer over a competitor.
2. Stand-Alone Client Entertaining
These events are for client or employee appreciation. A 'stand-alone' event is often a type of reception or party involving drinks and food. The event is not attached to a third party and is completely private. A stand-alone event is a wonderful grand finale to a particular project or if your company finalizes a big deal and you want everyone to celebrate. Such events often include speeches, gift bags, entertainment, or other corporate/brand based trinket handouts that are given to participants. Stand-alone events are also a great time to show clients who you are as a company outside of the normal meetings and conferences.
Ideas for Stand-Alone Client Entertaining:
Happy hour mixers
Private dinners
3. Product Launches
Many companies organize product launches to sell or market a new product to existing clients or new prospective clients. These types of events are also utilized as a networking opportunity. Product launch events are a great time to go all out and put on a show-stopping event To make the function even more fun and exciting you should consider hosting the conference or meeting at an exotic location, a beach getaway, Vegas, or a ski resort. The program can include dinners, entertainment, activities, and even excursions. An interesting location breaks up the monotony of the occasion. If this sounds a little out of your price range, choose a neat event venue in your area and host the product launch there!
4. Conventions, Trade Shows, and Exhibitions
Depending on what type of business you run, you might want to take part in conventions, trade shows, or exhibitions. Third party associations usually host such events. Your business can create a presence at such occasions with a booth or stand. Branded conferences, seminars, and workshops are other optional programs. A successful company knows that there have to be interludes of fun to make work exciting and fulfilling. Offering corporate events are a great way to let loose while still pushing your company's brand or agenda. Such occasions also show the human side of your business that forms meaningful employee and client loyalty.