The 5 Most Efficient Ways to Get Through Airport Security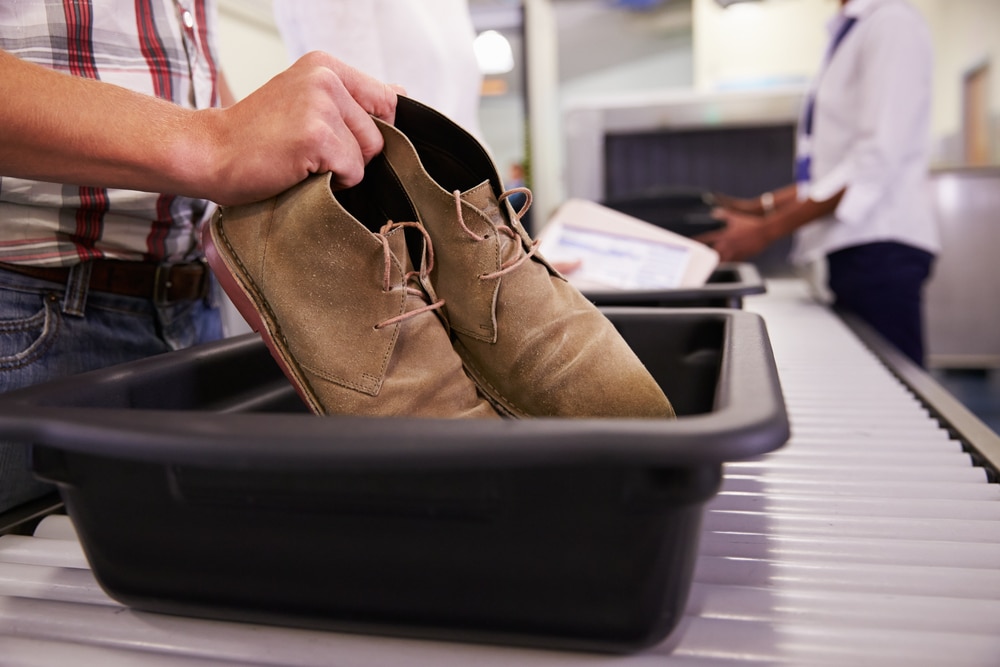 Corporate meetings or employee getaway events are a great opportunity for you and your employees to explore new places. If you're planning an event that takes you far from your office location, chances are that the mode of transportation you have chosen is by airplane. Flying can be a great timesaver however, with new TSA regulations, getting through airport security can be a nightmare. Often, travelers need to arrive three hours before their flight just to make it through long lines, especially if it's peak traveling season. Here are a few tips on how to make it through airport security faster, saving not only time, but a lot of stress as well.
1. Sign Up for an Expedited Process
TSA precheck is a program that allows you to get through the lines faster. Often aimed at frequent fliers, the program requires special enrollment. You must apply in person, have required documents (usually a passport and a driver's license among others), and pay a designated fee. The precheck is good for five years and allows you to enter a special TSA precheck line in which you don't need to remove your shoes or accessories, nor do you need to remove liquids or your laptop from your bag.
Along with TSA precheck, Global Entry allows you faster entry back into the United States at certain airports, so long as you are pre-approved and considered low-risk. Rather than going through lines, you use a kiosk.
2. Dress for the Occasion
One of the things that slows most travelers down at the security checkpoint is what they wear. Laces, jewelry, bulky jackets, or clothes with metal buttons can hold up the line and greatly impede progress. Before you leave for the airport, dress in a manner that will aid in an expedient security check. Wear shoes that you can easily slip on and off. Minimize the amount of jewelry you plan on wearing or, if you are wearing any, make sure you take it off while standing in line, rather than waiting until you get to the scanner. Don't wear any clothes with metal buttons. You should also make sure that you don't have any liquids or prohibited items that might warrant additional screening. Don't forget to have all of your travel documents ready to hand over, as fumbling for them slows you down.
3. Check Your Bag
While many airlines charge a fee for checking bags, doing so can expedite your time spent going through airport security. Because of the fees, many people bring bulky carry-ons which slows the process. Checking your bag also saves you the hassle of dealing with an extra bag on the plane. Some airline credit cards also offer free bag checking, which may be worth it if you travel frequently.
4. Check-In Online
You can check in for your flight before you even arrive at the airport. This allows you to print your boarding pass ahead of time. This also gives you the advantage of checking your flight time. Checking in online saves you the time of waiting in another line before going through security. In some instances, you won't even need to print the pass; you can save it on your phone.
5. Be Nice
This may not seem like big advice, but when things get hairy, many people tend to lose their cool. When you become irate, TSA agents respond in kind, and are less likely to work with you to get you through. Being nice can get you quite far. TSA agents deal with millions of people every day and a friendly face can really help make their day, and that kindness can be returned.
---
Flying to a new destination can be a great opportunity for you and your employees. The experience at airport security can set the tone, and all too often, security can be frustrating. By taking a few measures, however, you can expedite the process and start the trip off on the right foot. And, if you need help planning your next corporate meeting or getaway, contact MTI Events. We can take care of the details so you can enjoy the trip.