The Do's and Don'ts of Planning Corporate Events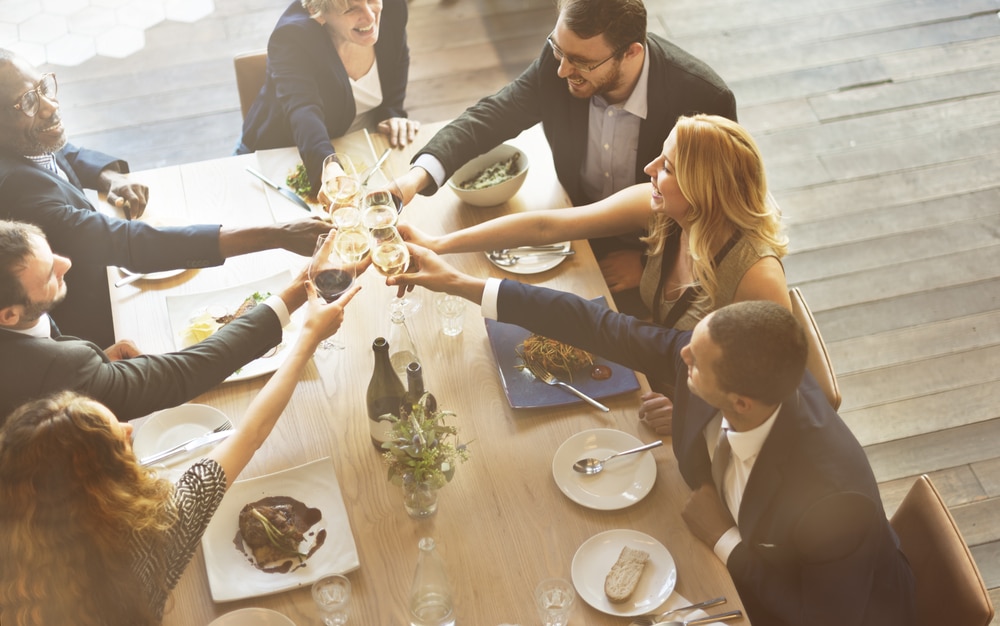 Your corporate gatherings should embody the mission, personality and community of your company. It is important to remember when you are planning and executing a corporate event who you are doing it for – the guests. That being said, every vendor you hire and decision you make must be made with your guests' desires in mind. With the right guidance you can effectively plan and execute a successful corporate event that is sure to please.
If you have ever been in charge of planning corporate events, then you know that planning is immensely detailed. We've outlined a few crucial do's and don'ts that you should take into consideration before planning your next event.
The Do's of Planning Corporate Events
Here is your short list of critical do's for planning corporate events.
–DO select a backup venue. Most venues that are large enough to host corporate gatherings tend to book up to a year in advance, so it's important that when you select your venue you allow ample time. For this reason, you should also select two venues: your number one choice and a backup venue in case your number one choice falls through.
–DO ensure that the venue is the right layout. Be sure that the venue you select agrees with the tone of your event. So, for instance, if you are hosting a casual corporate event you might select a layout that offers couches, end tables, enough space for the guests and passed hors d' oeuvres, etc. Similarly, a more upscale event requires a more upscale location.
–DO send invites well in advance. Take care to send your invites for your event around six months prior to the gathering to give attendees ample time to make arrangements to attend.
-DO negotiate a group rate. Be sure to make arrangements for sleeping quarters for those overnight guests and be sure to negotiate a reduced group rate for the accommodations.
–DO stick to your budget. This goes without saying, but stick to what's most vital for your event within your budget. Don't worry about those smaller, extraneous details until you've taken care of the most important details first.
–DO select and hire a speaker or emcee. It is important to retain the attention of your attendees that you provide a relevant speaker or emcee. This will also help to keep the event moving along at a decent pace, and to punctuate the eventuate crucial times throughout.
The Don'ts of Planning Corporate Events
When planning a corporate event be sure you:
–DON'T schedule it on a holiday. Do your very best to not schedule your event on a holiday or over a holiday weekend.
–DON'T underestimate the importance of delegating tasks. Remember that you cannot do it all and if you try you will fail! So, be diligent about appointing the right people to your team and delegating tasks to them.
–DON'T choose an unprofessional theme. You want your event to be classy and professional and that means take care not to choose a theme that is cheesy or too unprofessional.
–DON'T cut corners. Be sure that you spend money where it matters and remember that you get what you pay for. So, for things like venue, food and entertainment you should not cut corners.
–DON'T forget party favors. Do not underestimate the importance of a party favor. You want to give your guests something to remember the company by, so make it count!
Interested in planning corporate events that wow your attendees? MTI Events has planned and executed countless corporate events of all sizes, shapes, and themes. Our experienced team of on-site event managers is ready to help give you the guidance you need to make your event legendary.