Getting Your Employees to Love Corporate Events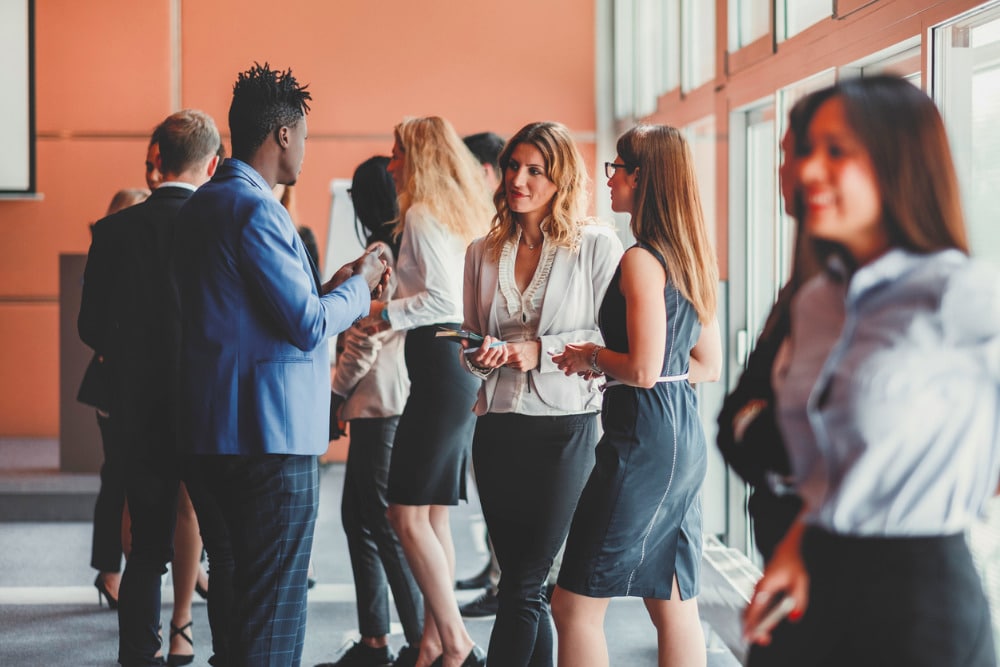 Corporate events are a good way to break the monotony of a typical work week and give employees the opportunity to get together and have fun without having to think about work.
However, there is more to these events than meets the eye. Corporate events allow a company to promote its culture and inculcate its core values to employees, especially when it comes to new hires. Events help the new hires get a glimpse of what it is like working for the company.
Corporate events can also serve as a platform for a company to empower and acknowledge their employees. During these events, the company can give awards or tokens of appreciation to its employees who have performed well.
Attending corporate events give employees the opportunity to connect with the company, allowing for easier communication within and across teams. Corporate events also boost employee morale by making your workers feel like they're a part of a cohesive team.
Should companies make corporate events mandatory?
Corporate events should not be mandatory. Employees who feel forced to attend will not enjoy the event, defeating the purpose of having events. Some employees will feel like you are taking away personal time to do things they do not want to do. Besides, forcing employees to attend an event will feel like work, making an already long week seem longer.
Convincing Your Employees to Attend Corporate Events (And Actually Liking Them)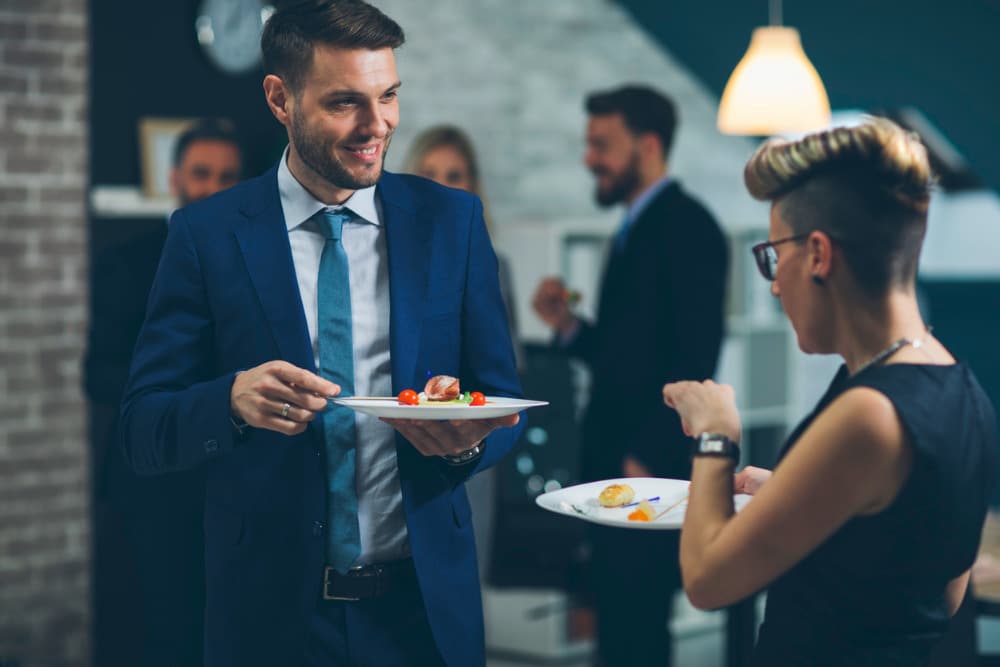 So how can you convince your employees to attend your corporate events without forcing them?
1. Consider scheduling events during working hours
Take your employees' work schedules into consideration when planning an event. As much as possible, make sure the event will not take up your employees' time outside their working hours. This shows that you value their work-life balance.
Consider this: An employee has a tiring morning, rushing reports and attending a bunch of meetings. He repeats the same cycle in the afternoon. But instead of going home after a nine-hour shift, he will have to stay a few extra hours to attend a corporate party at 8 in the evening. The chances are that employee will not enjoy the event as much as they should.
If the event is a black-tie or an evening party and really won't fit into the workday schedule, make sure you inform your employees a few weeks earlier so that they can prepare their workflows for that day. If the event falls on a weeknight, allow your employees to come in later the next day if they want to. Although a corporate event shouldn't encourage over-drinking, there's always the possibility that some people will overindulge. Even those who don't overdo it would appreciate the gesture.
If the event happens over a weekend, inform your employees ahead of time and duly acknowledge and thank them for coming despite taking up their personal time.
2. Hype up the event
Make your event invite enticing. Send out invites a few weeks ahead of the event so your employees can mark it on their calendars. Tease the event as it draws near. You can upload a teaser video of the event and the venue. Stoke and sustain your employees' curiosity about the event.
Book unusual venues. Hold events at a resort, a garden or even a warehouse. If you prefer events inside the office, add interesting activities that spice things up. Hire food trucks, have pizza parties or even fancy wine during the event.
Create themes. Be it a Halloween party, a superhero costume party or a masquerade, allow your employees to unleash their fun, creative side by having event themes. You don't always have to do this, but having themed events certainly, keep employees interested in joining your corporate events.
Aside from themes, you can incorporate competitive but friendly games during these events. Driven employees love to win and these kinds of activities not only boost your employees' competitiveness, but they also foster good teamwork and communication.
3. Serve delicious food
Food should not be an afterthought or minor consideration. Consider the preference of your employees. Make sure your menu suits different tastes and would satisfy dietary restriction. Depending on your budget, you can also have free-flowing drinks and chocolate fondue during corporate parties.
For other corporate events, consider serving sushi or Chinese food instead of sandwiches. Your employees will likely attend future events if they know that the food being served is delicious.
4. Turn corporate events into learning opportunities
Make sure employees get something worthwhile from joining corporate events. Use these events to let employees know something intriguing about the company, or even something interesting about your industry, in general. Employees will be more willing to attend a corporate event if they know that they will get something valuable out of it.
5. Get employee feedback
Conduct a survey and gather feedback from your employees after the event. Did they enjoy it? What could have been made better? What other kinds of events would they want the company to have the next time? Take this feedback into consideration when planning future events.
Surveys can also help you gauge if the event was successful and if employees are more likely to join future events.
Of course, assure your employees that their answers will be treated confidentially so they won't hold back on their comments.
6. Seek the help of a professional event planner
If you are planning on having a corporate event, it is a good idea to hire a professional event planner. Look for a planner that specializes in the kind of event you want to throw. Consider their previous projects and look for testimonials about their work.
Work with MTI Events
MTI Events is dedicated to making your corporate events legendary. We specialize in site selection, theme development, on-site event management and a whole lot of other events-related services that ensure that your event runs smoothly and makes the impression you want.
Contact us today for more information.