New TSA ID Regulations Are Changing the Traveling Game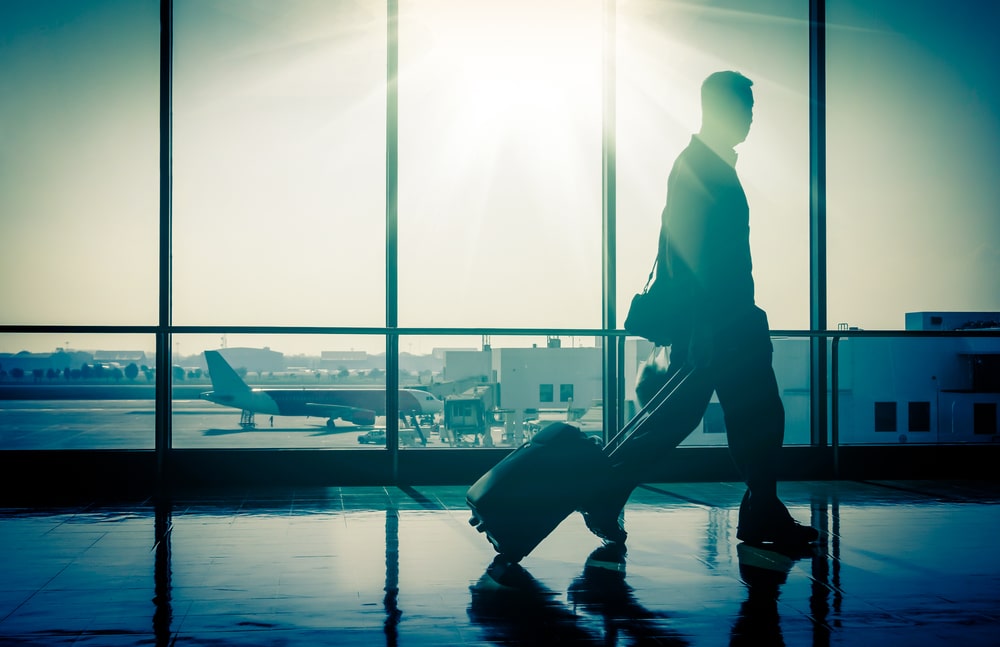 Take heed: you may soon need more than your driver's license to fly. There has been a certain amount of confusion surrounding the Transportation Security Administration's (TSA) new ID regulations. Since 2005, when Congress approved a law designed to strengthen security, rumors have flown about what this law would specifically entail. The TSA has finally given travelers a concrete answer on how they can expect their methods of identification to change.
What is REAL ID?
As of January 22, 2018, every traveler who wants to use their state driver's license to fly will need to have a license that complies with REAL ID guidelines, a set of standards set by the federal government to help make licenses more secure. This is the finalization of Congress' 2005 mandate to set stricter and more definite guidelines for identification in sensitive security situations. REAL ID standards should go a long way toward eliminating potential license forgeries and should help keep our airlines safer. In the meantime, you CAN still use your current driver's license to board a plane until 2018.
Other Forms of Acceptable ID
Even after the January 22 deadline, you will still be able to fly with another form of acceptable identification. Currently, you may use a Passport, a Global Entry card, a United States military ID, or some form of ID issued by the airport. There may be some others so check before you fly just to make sure.
According to the Department of Homeland Security:
Until January 2018, if traveling by air, residents from ANY state are still able to use a driver's license, or any of the various other forms of identification accepted by the Transportation Security Administration: Passport or Passport Card, Global Entry cards, U.S. military IDs, airline or airport-issued IDs, federally recognized, and tribal-issued photo IDs.
Which States Will Be Affected?
Many states already adhere to the REAL ID guidelines, and several others are planning to do so by the end of this year. But if you are a resident of Kentucky, Maine, Minnesota, Montana, Missouri, Oklahoma, Pennsylvania, South Carolina, or Washington state, your license may no longer be an acceptable form of identification if you want to fly in 2018, as these states currently have no plans to conform to REAL ID standards. However, you may be able to use another form of identification if your state doesn't change its license requirements within the allotted two years.
The Department of Homeland Security has indicated that:
Effective January 22, 2018, if you have a driver's license or identification card issued by a state that does not meet the requirements of the REAL ID Act, unless that state has been granted an extension, you must present an alternative form of identification acceptable to TSA in order to board a commercial domestic flight.
Keep in mind that this will change in 2020 when the REAL ID Act goes into effect, requiring EVERY person who wishes to fly to have a REAL ID-compliant form of identification or another acceptable form of identification.
What Else Will the REAL ID Act Affect?
In addition to boarding a flight in the US, you will need a REAL ID-compliant form of identification to enter any facility of the federal government, or to go into a nuclear power plant. Fortunately, for the vast majority of the population, neither of these is a matter of real concern – but flying is vitally important for the work, play, and economy of the country at large. That is why the Department of Homeland Security (DHS), which oversees the TSA, is giving states two years to change their laws and allow their residents to fly with state-issued driver's licenses. You don't have to worry about REAL ID requirements for anything else—you can still drive, vote, and receive federal benefits with any state-approved driver's license.
---
The new REAL ID regulations might cause some confusion when it comes to domestic air travel, so check out the Department of Homeland Security's Real ID page to find out, based on the state you live in, what kind of identification you will need to fly.  Also be sure to read the TSA's Real ID FAQ sheet regarding Real ID regulations!
This article was first published in February 2016 and has been updated as of Dec. 29, 2016.