Progressive Dining: Why You Should Give This Corporate Event Trend a Try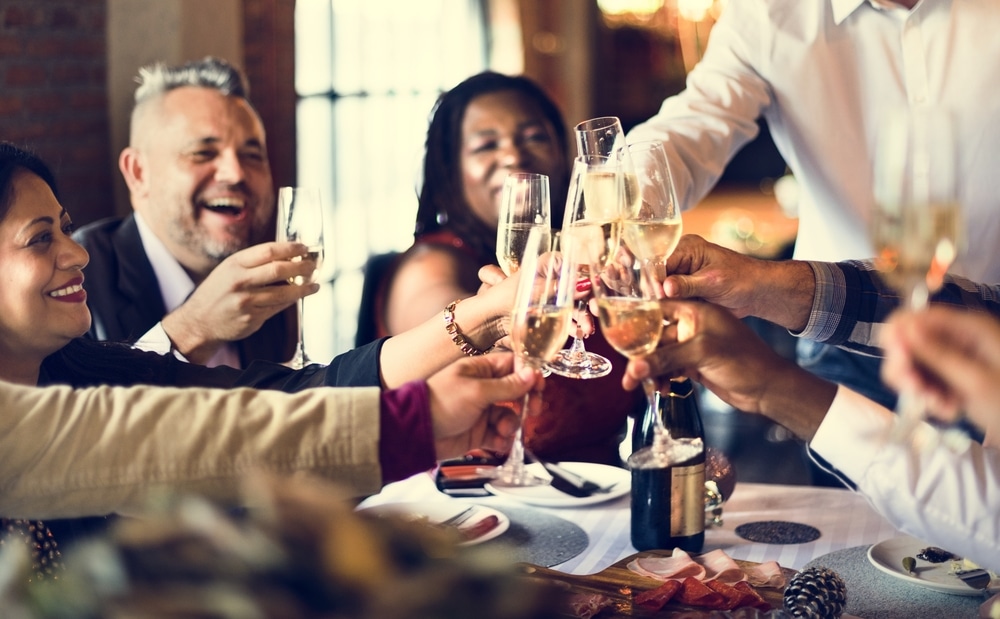 Take your networking dinner from drab to fab with progressive dining. It takes the stress and monotony out of planning a work dinner but adds an exciting new flavor to networking dinners that is sure to impress employees and clients alike.
What is Progressive Dining?
Progressive dining is successive courses that are prepared and eaten at different locations. This trend first became popular in Britain as a charity fundraiser and became a good way to meet neighbors and connect with the community. Diners would travel from house to house, with each new location often serving a different ethnic food. Progressive dining has been adapted here in the United States as a new way to network and dine in larger groups while out on the town. This type of dining mirrors the on-the-go lifestyle of many Americans and companies. The diners eat one course at each restaurant, moving on to a new spot for each course, allowing them to eat the best of the city in just three or four hours.
Why Progressive Dining is the Next Big Thing
It can be a challenge to find a new and stimulating way to dine while still getting in face-time with co-workers and clients. What better way to combine fine cuisine and schmoozing than at an array of restaurants throughout the city! This type of dining is perfect for clients or employees who want to focus on energy and movement throughout the night. If your company is young or young at heart, this would be an ideal dining option! It turns a monotonous conference dinner into a deliciously novel gathering that showcases the true flavors of whatever location you're staying in.
We recommend choosing a city that has a concentrated area filled with exciting restaurants to try. This will cut down on transportation efforts and make coordination much simpler.
Progressive Dining is Flexible: Come as You Are, Leave as You Wish
Because the schedule is set up beforehand, your guests are able to show up late at the agreed-upon location or leave early if they wish. Wait time is virtually eliminated at each location because the restaurants know exactly who is coming and what to prepare for them. Your employees and clients do not go hungry as they eat their way across town and everyone is sure to find something that they love.
Get Mingling!
Not only does this type of event provide a wider offering of drinks, appetizers, entrees, and desserts, progressive dining also provides a strong dose of mingling, whether you want to be chatting up co-workers or your next big client. This type of event increases the educational and monetary value of this event exponentially. Progressive dining gives your customer interfacing time more bang for the buck. In a more formal dining situation, the dinner lasts just one to two hours. But with a progressive dinner, the experience is three to four hours, increasing the amount of time the employees are able to connect with others while still keeping things interesting.
---
Don't settle for the ordinary on your next business networking dinner. Give your clients the taste of high-rolling life without going over your budget by planning a progressive dinner.