Top 4 Customer Appreciation Party Ideas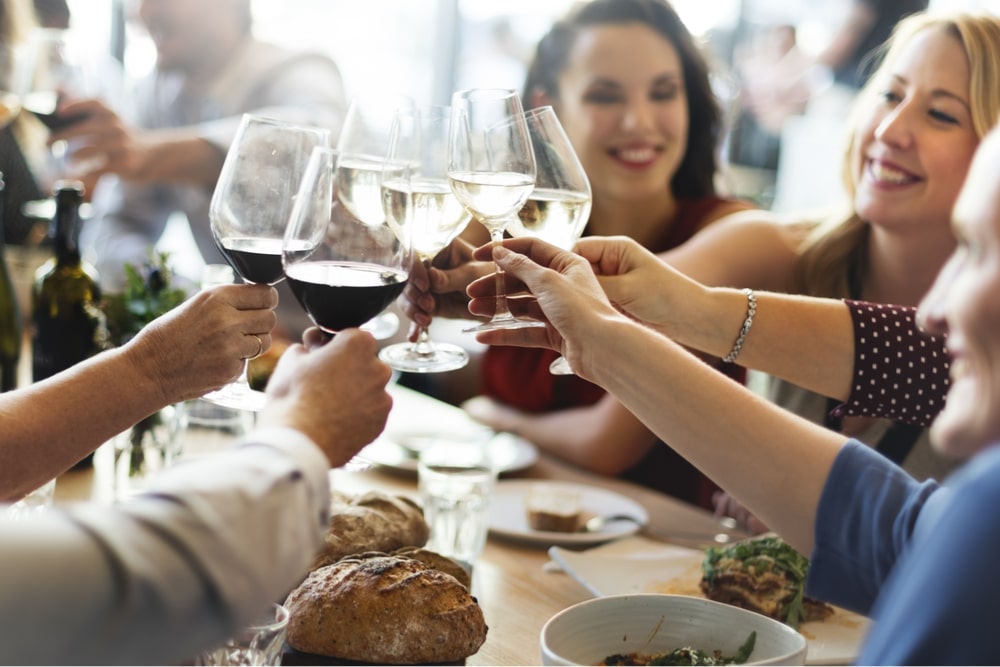 Your customers are the lifeblood of your business. Over the years, you've built a solid following. Your profits have gone through the roof, and now you have money to spare to express your gratitude to those who supported you. What do you do with it?
Having organized hundreds of company events, we've found that throwing an awesome customer appreciation party is always a good idea.
It tells your customers that you care about them. There are upfront costs that come with throwing an event, but the rewards will be immeasurable if you get your event right.
Customer Appreciation Parties: 4 of the Grandest Ways to Say "Thank You"
Say "thank you" with these party ideas:
Grill and Chill
Barbecue and music make for a rustic, memorable outdoor summer event. Gather up grill masters and musicians in your area and give your customers a lighthearted time in the sun. A barbecue party/music festival resonates with a wide range of customers. Host it in a park or wide, open venue and encourage customers to bring in more people. Get local restaurants or food trucks to take a spot at your event to give your customers a diverse variety of food.
Dine and Dance
This combo never fails when it comes to showing customers you care. Start your party with a three or four-course meal and end the night with drinks and dancing. Spice it up with a theme, but make sure it will appeal to your audience. An upbeat beach bonfire is a great idea for customers with families, a formal dinner party will resonate with an affluent client base, and a club party will keep younger customers dancing into the night.
Block Parties
If you serve a specific location or neighborhood, then a big block party is the way to go. Not only will you forge a deeper connection with your customers, but you're also giving them an opportunity to get to know each other. Block parties are perfect for real estate professionals. They foster a sense of community and put a human face to your brand. With big families on your guest list, a block party will give you a chance to build contacts.
Seasonal Events
Throwing a party that fits the season gives the impression of a well-thought-out event. Celebrate your area's bountiful harvest by throwing a tasting party or barbecue at a local farm. Did your holiday or year-end sales go well? Give back to your customers by throwing a fun-filled ice skating party or plan a more intimate holiday party. Give your Halloween marketing a personal touch by hosting a costume party or pumpkin-carving event. Let your ideas run wild to keep your loyal customers happy and engaged year-round.
When hosting a customer appreciation party, make sure you straddle the line between genuinely thanking your customers and acquiring new leads. But do the latter carefully. Your aim is to connect, not sell.
Encourage your attendees to bring a friend, family member, or colleague to spread awareness of your brand. Above all, keep context in mind. Find a way to discreetly but effectively communicate your brand identity and values throughout the event.
Most businesses rely on the Internet to acquire leads and build customer relationships. Connect with your local audience and get to know them on a deeper level by hosting a customer appreciation party today. The event not only creates intimacy, but it also helps you rise above your competitors.
Let our experienced event planners at MTI Events help you throw a successful event and reap the rewards of your investment. Whatever your vision or budget is, we can make it happen.