Want to Encourage Networking at Your Events? Experts Suggest Doing This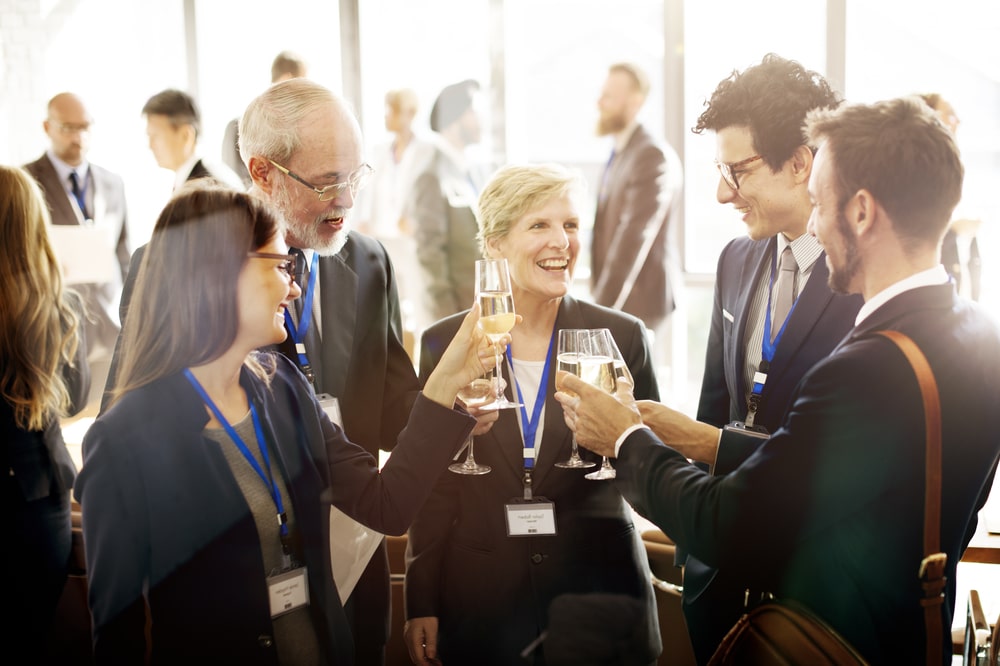 When it comes to drawing prospects to your convention or event, you want to encourage networking at the event as well as draw in new attendees. One of the best ways to do that is by making it easy to network at the event.
Networking with other people in the industry is a must in this day and age. It allows people to bounce off ideas, grow their knowledge and connections, and connect with others of like mind in an atmosphere where business is the topic. All of this is easy to do when you utilize these tips and ideas below. Here's how you can encourage networking at all of your events in the future.
Choose the Location Wisely
Experts suggest choosing the location of your meeting or trade show very carefully. One thing you want to look for is that your convention center is in the heart of the city near the entertainment districts. Consider this idea.
When your attendees start talking to someone about ideas they may then decide to take this conversation to dinner. Being right across the street from fabulous restaurants is a plus as they can just walk over to the restaurant, all while never stopping the discussion. If they have to drive somewhere, the discussion can get off-track and make it less feasible to continue on later.
It's very important to consider what the convention center is near and how easy it makes it to network with fellow attendees.
Top Cities for Meetings
There are a few top cities you should consider for planning your next networking convention or trade show. Orlando, FL, is full of exciting entertainment options, restaurants with a variety of dishes, and easy access to theme parks and other options for your attendees. Miami, FL, is another top destination for your networking event as it has a beaming nightlife, restaurants, and three large convention centers right in the heart of it all.
Las Vegas, NV, is another great choice for these type of events as their convention centers and meeting halls are located right on the strip. San Diego, CA, is a great location that offers beaches, entertainment districts and some of the largest convention centers to house your meeting. New Orleans, LA, offers some 40,000 different hotel rooms and easy walking distance to convention halls, restaurants, entertainment and more.
Whether you're having a conference for new computer software or a trade show to update everyone on all the new gadgets available, you want to choose the location of your event wisely. Allow for networking throughout the event by choosing the convention center close to all the heart of the city has to offer. Whether you want to hit the beaches in Florida or see the monuments in Washington D.C, there are many great cities to choose from.
Allow MTI Events to help you plan the best networking convention ever for your next event. Contact us today to learn about your options for the best convention centers to foster the networking opportunities you're looking for.