Destination Wedding Planning Services and Coordination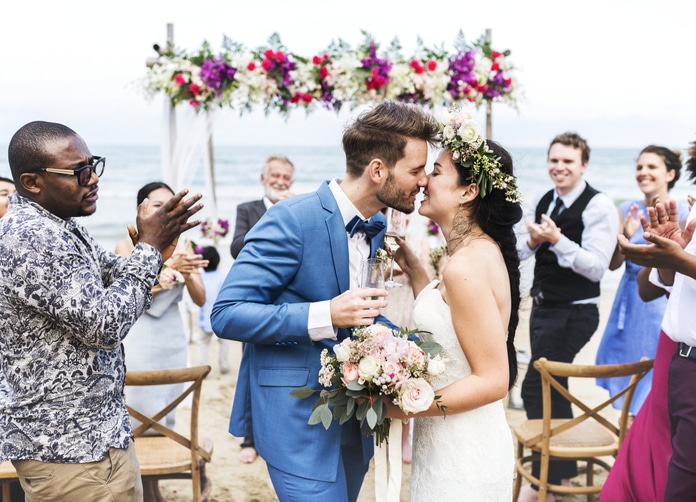 Planning a destination wedding is exciting but it can be difficult to pick the perfect place without spending a ton of time doing research and making a ton of phone calls. Destination brides and grooms often have a vision in their minds of what their wedding should look like but are not sure where to start when it comes to choosing that perfect destination – that's where we come in
Maybe you see your dream wedding taking place at a European vineyard or during sunset on an exotic beach but where exactly is that perfect location? At MTI Events, our team has helped people just like you scout out and find awesome destinations for their special events. Tell us what your vision is and we will tell you where to go.
Full-service wedding planners can bring a lot to the table but few are well-versed in the business of travel. Our destination wedding planning services are unique in that we focus on the travel side of things and can give you location options that you may not have even considered.
Find the Perfect Destination for Your Wedding
Think of us as your personal destination wedding travel advisor. We can work with you and your wedding coordinator to help with things like choosing the perfect location and coordinating flights and booking blocks of hotel rooms for large groups to ensure that your day is exactly what you have been envisioning.
What MTI Events Can Do For You
Find the perfect location for your destination wedding
Give recommendations for wedding venues and activities
Coordinating communication with the on-site wedding planner
Assist with hotel bookings and flight scheduling for large groups (over 20 people)
Planning Destination Weddings for Large Groups
Whether you want a wedding weekend or a week-long getaway, we will present you with beautiful destination wedding locations and answer any questions you have about the area. Our team understands the ins and outs of the travel industry and will be a conduit to help you find that perfect spot.
Let our team at MTI Events help you find the gorgeous location that you are envisioning and field communication on logistics with your destination wedding planner so you can focus on the fun things like choosing the menu for your rehearsal dinner, picking beautiful decor for your ceremony and reception and, most importantly, spending your big day with the ones you love.
Find the Perfect Destination for Your Wedding with MTI Events
We are here to help make your vision a reality. At MTI, we are experts in large group travel and have successfully chosen beautiful destinations for a number of group events.  Although things will come up as you plan your destination wedding and the process won't be completely stress-free, we are here to take some of that stress away and help you create your perfect day. Get in touch with us today to discuss your accommodation needs.