Vacations for Large Families and Family Reunion Travel Planning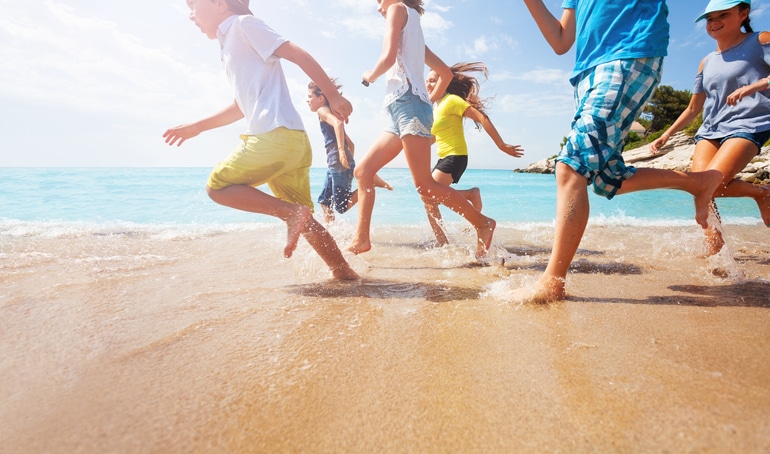 When it comes to planning vacations for large families or putting together a family reunion in an exotic place, there are a lot of moving parts to consider. Will certain destinations offer something fun for everyone? Are there enough kid-friendly activities? Where will everyone stay? How will everyone get there? The list goes on and on.
Choosing a destination and coordinating travel for large groups is difficult but MTI Events can help you choose the perfect location and pull off an unforgettable family-friendly vacation.
Choose the Right Destination for Large Family Vacations and Reunions
First and foremost, you need to decide on an unforgettable destination that can accommodate you and your family.
Unlike smaller, more intimate getaways, there is a lot more to consider when choosing a destination for your large family vacation. The destination you choose should be fun for all age groups but most importantly you need to choose a place that is safe for everyone to travel to.
There are plenty of places for a family trip that can bring a lot to the table and options for families are not limited to theme parks – although theme parks are a great choice! At MTI Events, we have extensive experience in crafting fun, safe large group trips that meet a variety of needs.
You can travel to places that have things like great live music, hot springs, water sports and choose resorts that offer kid's clubs for when the adults want a little time to themselves.
Large Group Family Travel Services
Our team is familiar with a ton of unique locations across the globe that people of all ages can enjoy. Whether you want to stay domestic and head down south to soak up some sun or fly across the pond and explore castles that are centuries old, we are here to assist you.
In addition to finding the perfect vacation destination for you and your family, MTI Events can help with other travel services for groups of over 10 people including:
Arranging transportation to/from airports to hotels.
Securing room accommodations for groups of 10 or more.
Booking airline tickets and coordinating transfers.
Providing recommendations for fun activities, events and dining options.
At MTI, we are experts in large group travel and can provide you with vacation destination options that are perfect for your next large family vacation or family reunion while assisting you in putting the logistics in place. Get in touch with us today to discuss your vacation needs.
Note: MTI Events specializes in working with groups of 10 people or more. Escorted trips are available for groups of 20+.