Wedding Rescheduling & Contract Negotiation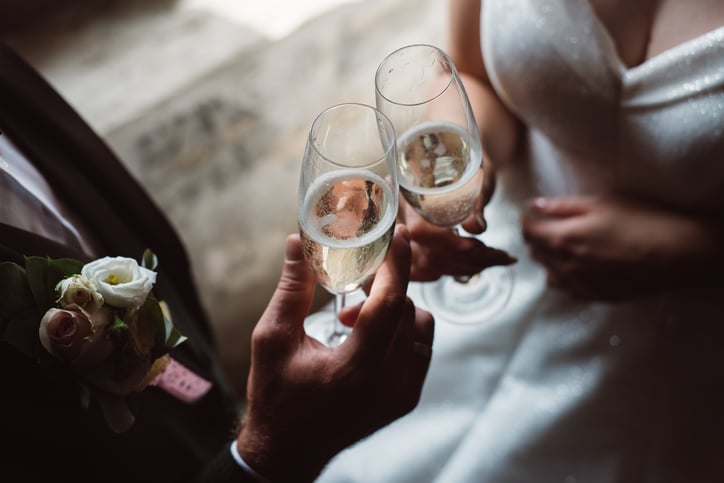 The coronavirus pandemic has turned our world upside down and everyone has had to make adjustments to what they once knew as normal life.
But what if you were planning something that isn't a part of everyday life like a wedding? How do you handle that? What about all of those contracts you signed? How do you reschedule a wedding?
We understand the stress you must be under due to the postponement of your wedding. Our team at MTI Events is here to help you and your wedding planner negotiate contracts and reschedule your big day. Talk to us today or keep reading for more information!
Postponed Wedding? Let Us Help with Scheduling and Contract Re-negotiation
Some wedding vendors like photographers, florists, and caterers can handle multiple events in one day and are pretty flexible when it comes to rescheduling – especially if you were working with local small businesses.
Now, where you may run into issues is when you get on the phone with event venues, entertainment companies, and others whose services are needed for an extended amount of time. We will talk to those companies about their vendor contracts and get contract addendums in writing so nothing can be disputed.
Our team at MTI Events is well versed in event scheduling and coordination so let us help you with rescheduling your wedding.
Venues in particular may be tricky to work with at this time. COVID-19 has hit them hard and you may run into issues when it comes to your existing contract but we can help. From working with the venue on a new contract to figuring out where all of your out of town guests will stay, we will be your advocate when it comes to communication with these entities.
You have been thinking about your wedding day your entire life. Wedding ideas have been saved for years on a Pinterest board, you had your dream wedding dress picked out and you knew exactly who would be in your wedding party.
The day finally came where you could start putting all of those wedding plans into action and then you had to make the difficult decision to postpone your wedding. We commend you on this decision to make safety a priority and want you to know that you can still have that perfect day…even if it is at a future date.
Get Your Wedding Back on Track with MTI
With over 30 years of experience in the travel and event industry, we are well-versed in communicating with event venues, hotels, transportation companies, airlines, and more. Our highest priority is to facilitate the best outcome for you if you did decide to postpone your wedding earlier this year.