Planning Golf Trips in the US and Abroad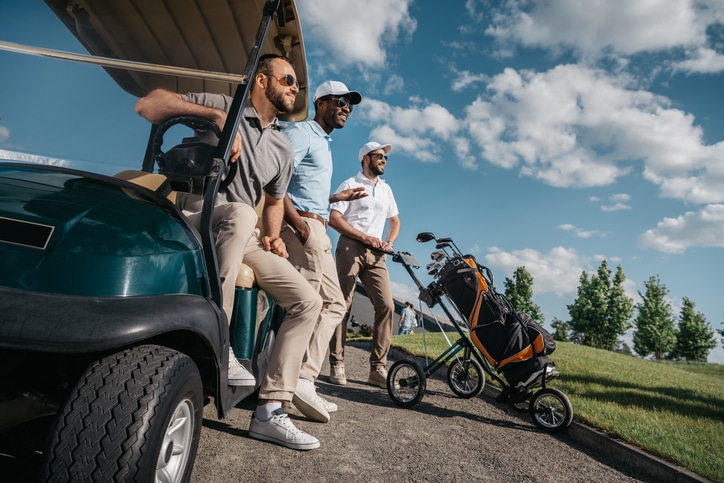 Golf is a unique form of escapism that can bring friends together. If you and your golf buddies need a change from the usual 18-hole course at home, it is probably time to consider planning some golf trips together.
Perhaps you are looking to walk in the footsteps of your favorite players and want to experience golf trip destinations on some of the PGA championship golf courses. Or maybe you are dreaming of a golf resort vacation that leaves you plenty of time to explore the local culture. Whatever sparks your interest, we believe that golf travel is all about sharing an unforgettable golfing experience. 
At MTI Events, we put you first. We know that golf trips can be tricky to organize for both US and international destinations, which is why we're offering dedicated golf trip planner services. No matter what destination you are interested in, we make golf travel groups hassle-free.
Why you need a
buddies trip
No one better than avid golfers can understand the joy and excitement of discovering a new golf course. Imagine a get-together adventure that can take you to iconic destinations, such as Scotland, Mexico, New Zealand. You can combine golfing challenges in unique locations, and experience how the local weather and landscape affect your technique. Could there be anything more enjoyable than golf tours that bring your swing to a new level? 
Planning a golf trip with your best buddies is the safest and quickest way to unwind and recharge your batteries. You can compare golfing experiences, share tips to approach new dune challenges, and simply enjoy life with a glass of vino after a day on a breathtaking golf course.
Find the right
golf trip destinations
for your golf buddies
What do you expect from a day on a new golf course? We know that golf trip destinations are all different and exciting in their unique ways. Whether you need a golf trip planner to arrange for golf travel in a sunny location for you and crew to relax, or whether you prefer to follow the steps of Davis Love III to compare each other's score, we've got you covered. We understand which golf trip destinations meet your criteria and how to design an unforgettable trip. 
Our team has extensive knowledge of what golf destinations in the US and overseas have to offer. We create memorable golf trips for all kinds of golf buddies.
We appreciate that sometimes all you want is some relaxing tee time in a stunning golf resort. But we are also happy to arrange for challenging golf travel if you're willing to test your skills to the limit.
Not sure what's the right group golf trip for you and your buddies? Let us inspire you.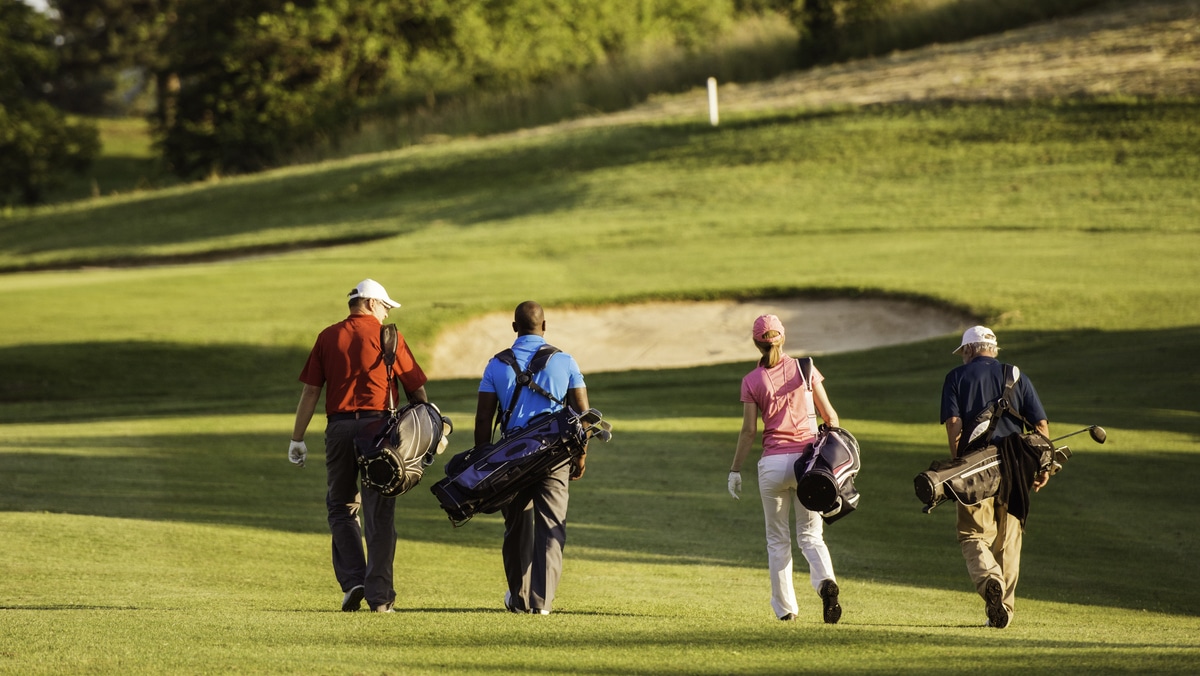 Visit popular
golf course
destinations in the United States
For hardcore golfers who want to indulge with like-minded buddies, we've compiled a short and non-exhaustive list of some of the best golf resort destinations in the US. Without further ado, here are our top inspirations for best buddies golf trips in the US. 
Pinehurst Resort, Pinehurst, N.C., combines no less than nine 18-hole golf courses and one shorty 9-hole course, eight restaurants, and a spa. This 350-plus rooms and condos golf resort has hosted many golf tournaments, including the PGA championship. Pinehurst No. 2, the golf course designed by Donald Ross, has ranked consistently among the best golf courses in the United States. 
Sand Valley golf resort in Nekoosa, Wisconsin, offers superb twilight play in the 6-hole loop and the short Sandbox golf course. You can also head to the Mammoth Dunes if you are up to the challenge. The resort counts three golf courses. The designer behind Sand Valley has also designed the unique Cabot Links experience in Nova Scotia, Canada. 
North Myrtle Beach, S.C., has a family-friendly resort that combines activities for golfers and non-golfers. Hardcore enthusiasts will recognize the gold course played by Pete Dye, David Love III, Greg Norman, and Tom Fazio.
For breathtaking scenery, Pine Valley golf club, in N.J. is one of the most difficult golf courses in the world. We would recommend this 18-hole valley course for experienced golf buddies only. 
Sea Island golf resort, GA, offers the best combination for players of all levels. The seaside resort is where David Love III learned to play, and you can still find a variety of players, from juniors to major championship golfers learning and growing together. 
Go on a famous international
golf tour
Do you prefer unique golf trip destinations that take you out of your comfort zone? We've compiled a few golf travel ideas to experience some of the overseas courses. 
St. Andrews, Scotland, the home of golf, is home to seven unique golf courses, including the Old Course which is the oldest golf course in the world. In the words of Jack Nicklaus, there's no other golf course that compares to it. It's worth noting that Donald Ross served an apprenticeship in the region, and Pete Dye studied St. Andrews golf courses closely too. 
Cabot Links, Nova Scotia, Canada, offers two golf courses and a short course. The golf resort hosts over 70 rooms, including golf villas that make an ideal backdrop for golf buddies trips. The journey is often described as magical, and it's easy to understand why: Golfers will share unique golfing experiences through a valley course, Scottish-inspired dunes, and the pined highlands. 
Italy may not be famous for golf travel, but you want to put Franciacorta Golf Club on top of your golf trip destinations. The golf course designed by Pete Dye is home to a wine and golf resort. 
The list wouldn't be complete without mentioning the gold resort at Diamante Cabo San Lucas, Mexico. The resort layout has been designed by Tiger Wood and the Dunes golf course designed by Davis Love III. It's a luxury golf resort that is also ideal for families and non-golfers.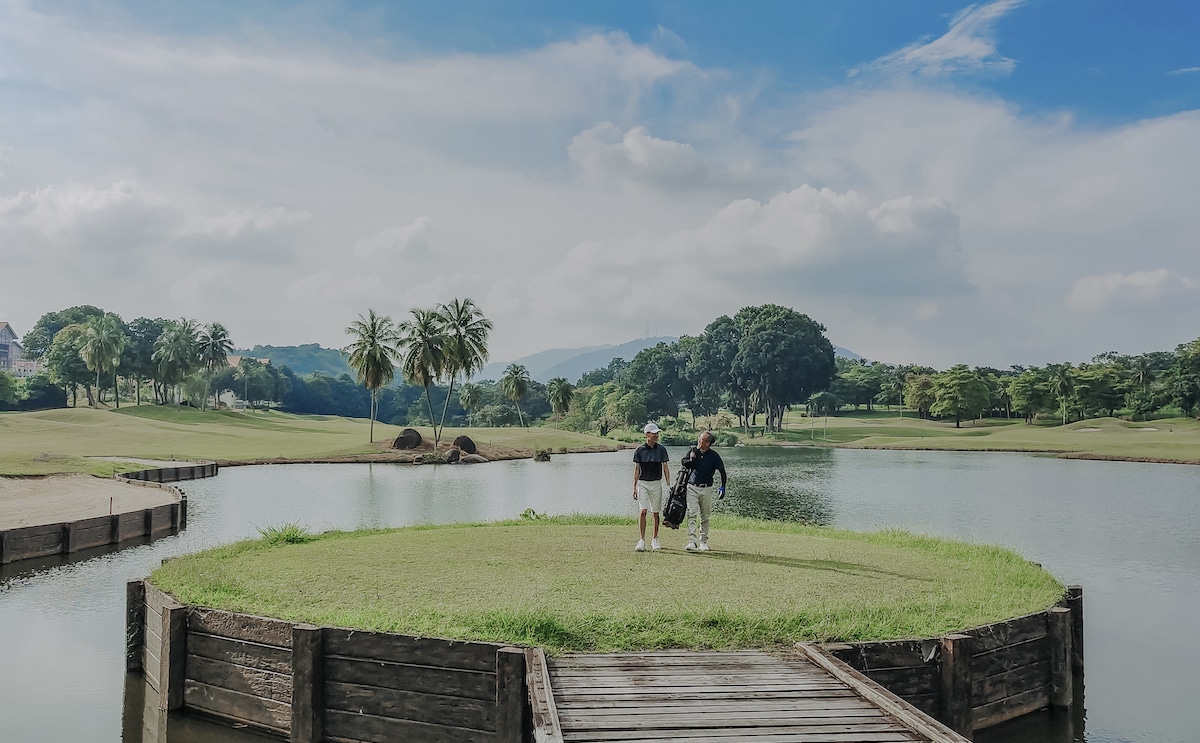 MTI Events can make your golf trip legendary
At MTI Events, we are passionate about golf trips. With over 30 years of experience, our team can assist you in finding the best golf trip destinations for you and your buddies. A professional golf trip planner can work closely with you to organize large golf travel groups for your get-together vacation. 
You can count on us to: 
Assist with accommodation and

golf resort

booking as well as transport scheduling for large groups of over 10 people

Arrange recommendations for golfers and non-golfers

Find and book for you the best

golf trip
So whether you're planning a bachelor weekend with a twist or a memorable golf buddies trip, we're here to make it happen. Talk to MTI Events about your next group golf trip!
Note: MTI Events will work with groups of 8 people or more for group golf trips. Escorted trips are available for groups of 20+.