Group Golf Trips and Vacation Planning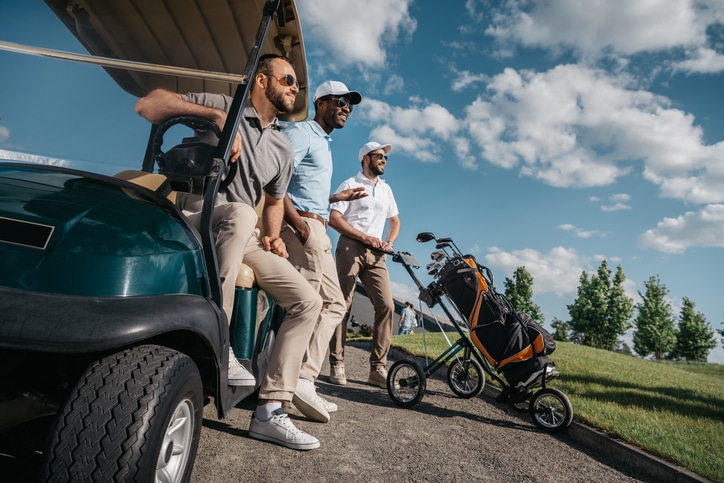 There is truly nothing better than getting to play golf with your friends. It is a great time to escape the daily grind, blow some steam off and have a few laughs. Group golf trips and vacations take this experience to the next level and are an opportunity for you and your friends to get away from it all for more than just a few hours.
Playing the normal 18 holes at your usual golf course might scratch the itch but imagine playing iconic golf destinations in places like Hawaii, New Zealand, Barbados, Scotland, or Puerto Rico! No matter what location piques your interest, a golf vacation could be exactly what you and your friends need to unwind and reset.
Find the Right Destination for Your Group Golf Vacation
At MTI Events, we are avid golfers ourselves and know what locations offer the best courses in the world for large group golf trips. Whether you want to tee off in the beautiful Bahamas or hit the majestic rolling hills in Scotland, we've got you covered when it comes to finding an unforgettable place for tee time.
Our team has been in the business for a long time and have extensive knowledge of what different gold destinations around the world have to offer. Tell us what kind of trip you are envisioning and we will find the perfect place for you and your crew to relax and unwind.
Let MTI Events Help Plan Your Next Golf Getaway
Planning a group golf trip on your own is possible but it can be tricky to plan. From booking flights to reserving blocks of hotel rooms, going on a trip with a large group – golfers or otherwise – can be a bit of a challenge. Even domestic golf trips to places like Pebble Beach or Bandon Dunes can be hard to execute with groups of more than 10.
What Our Team Can Do For You
Find the perfect location for your golf vacation
Give recommendations for additional activities
Assist with hotel bookings and flight scheduling for large groups (over 10 people)
Our team has over 30 years of experience planning unique trips for large groups and can advise you on where to go, how to get there, where to stay, and more. Whether you are having a bachelor weekend or are spending quality time with old college friends, start planning your golf getaway with us today!
Note: MTI Events will work with groups of 8 people or more for group golf trips. Escorted trips are available for groups of 20+.