MTI Events Employee Incentive Programs

When it comes to ensuring that your business is as successful as possible, your team of employees is a crucial element of your success.
It's not just a case of sourcing top performing team members, it's also important to understand how crucial it is to hold onto them. Once you find a strong team member who is a perfect fit for your team, the last thing that you want to do is lose that team member.
To boost employee retention, many business owners adopt creative incentives for employees.
Why Use Company Incentive Programs?
Employee incentives encourage team members to meet goals as, if the goal is met, they are rewarded with an incentive.
However, when managing incentive programs it's important to be mindful of how they are approached. What you don't want to do is create a culture of entitled employees.
When it comes to implementing good incentives for employees, you need to think carefully about what you choose to bring into your workplace.
Cost is a crucial factor to consider: you need to determine how much you can afford to spend per employee each year. Although it's unlikely that every employee will be eligible for incentives, you need to be able to afford costs if this happens.
What are Corporate Incentive Programs?
Corporate incentive programs are tools used by big and small businesses to encourage, recognize, and reward exceptional team member performance.
When an employee has been performing well these programs act as a great way to reward them and recognize their hard work.
When it comes to employee recognition programs, there are a diverse range of options available for companies to choose from.
What is the Value of an Employee Incentive Program?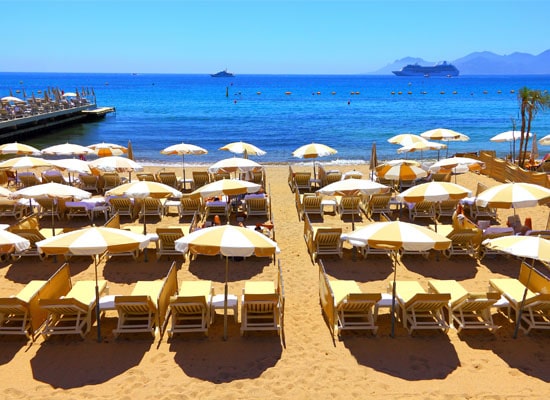 A good incentive program pays for itself many times over. Businesses and organizations that use such programs show greater employee engagement, retention, and overall job satisfaction. Our clients have also reported a higher level of customer satisfaction.
By giving employees recognition and incentives, you're promoting a particular performance or behavior you deem necessary for your company's success. This also encourages everyone to strive harder to meet company objectives. Be it recognizing everyday excellence through praises, paid group lunches, or hosting an employee appreciation event, showing recognition can lead to better business outcomes.  Increased productivity and teamwork, higher retention rates, and better sales are just a few of the benefits our clients report back to us; usually while working with them on the planning of their next employee excursion.
There are numerous other advantages associated with companies offering employee incentive programs:
Motivation for Employees
Incentive programs were designed for the express purpose of encouraging employees to work harder. By having an incentive in place, team members aim to meet more goals than they otherwise would, as they know that by meeting certain goals they are rewarded.
Incentive plans that set out a number of goals employees must meet before being rewarded give team members something specific to aim for and encourage them to work harder.
Financially Self-Supporting
Many incentive plans work in a similar way to commission – the better results a team member receives, the better incentives they get. This method of incentives helps to encourage team members to work even harder to ensure that all goals are not only met but exceeded wherever possible.
Increased Loyalty
Studies have shown that employees who have the potential to positively impact their earning potential by working harder tend to be more loyal to the companies that they work for.
Reduced Staff Turnover
Employees only tend to look for new employment opportunities when they feel like they are undervalued or under-compensated. By showing your team members how much you value them and increasing their income via an employee incentive program, you can reduce the chance that you will lose employees due to them feeling undervalued.
Stronger Working Relationships
When employees work together as a team as part of employee incentive programs, it helps to build team bonds. There's a sense of camaraderie when everyone is working simultaneously towards meeting the same goal.
A unified workforce is far more productive, creates a happier and more enjoyable working environment for everyone, and has increased productivity.
How to Organise Employee Incentives
The process of organizing employee incentives can be a somewhat time-consuming one, especially when it comes to working out what incentives to offer and how to ensure that the plan put in place is fair.
This is something that having adequate HR support is extremely important. It's perfectly fine to stagger incentives and offer different incentive levels dependent on role, but it's also important to ensure that for each employment level the plan is equal and fair. Otherwise, having incentives on offer could cause a number of workplace – as well as legal – issues.
When it comes to choosing incentives to put in place, it's essential to ensure that they are transparent and will work well for all employees. What you don't want to happen is for certain team members to feel left out or unvalued due to not being included in incentives.
Could a Third-Party Incentive Manager Help?
If you are struggling to manage your employee incentives yourself – incentives are a big task to deal with – then you might want to consider hiring a third-party incentive specialist to help ensure that your program runs smoothly.
For the majority of companies, it's better to hire a third-party incentive manager who can help to streamline the process and reduce the pressure that you are under. It is essential that when it comes to organizing employee incentive program activities that there is someone on hand on a constant basis to manage and monitor the entire program.
Offer Your Team a Choice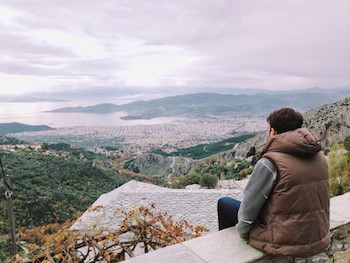 It's important to remember that every team member is an individual, which means that it is a good idea to offer your team members a choice about how they are rewarded.
For instance, some team members might like the concept of working towards a free trip, while others may prefer to receive rewards consistently like gift cards, for instance.
It's also important to think about how you celebrate achievements. For example, while some employees feel good being the center of attention and being thanked publicly during a meeting, other team members don't enjoy the attention and would prefer a more private thank you.
You need to consider what each individual would enjoy, which is why it's important to make sure that the incentive plan you put in place is customizable for each team member's personal preferences. Don't take a 'one-size-fits-all' approach to how you celebrate achievement.
Employee incentives offer a fantastic way to reward your team members and show them that they are valued while boosting team morale. However, it is essential that when it comes to incentive programs, you are mindful of what approach to take and how to effectively implement an incentive plan into your company.
Work with Seasoned Corporate Event Planners
As part of the MTI Events incentive plan development process, we help make it work for you. We'll evaluate and adjust your goals to cover the cost of the actual incentive. For example, if your growth target is 10% on $1 million in sales, we can show you how 12% will cover the cost of the incentive that works to help you reach your desired goal.
Even if you're a company with an employee incentive program already in place, MTI Events offers program management services that allow your marketing department to stay at their desks and focus on what they do best, all without increasing operating expenses.
Consult with Us
MTI Events can develop a custom employee incentive program that meets your budget and bolsters employee productivity. Send us an email or call us at 913-521-8946 and speak to an MTI Events representative today.