6 Ways to Incentivize Employees of Any Age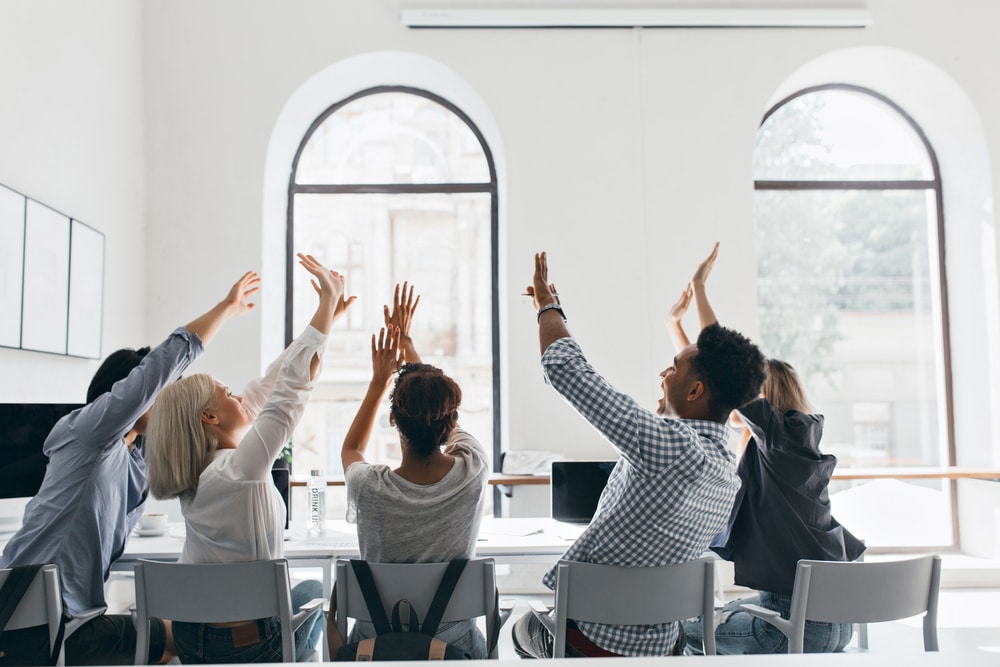 Brainstorming ideas for employee incentives can be challenging when trying to account for personnel of all ages. Interests and motivations vary greatly from person to person. Those gaps only continue to widen when we account for the generational differences for employees of varying ages. Here just are a few of the ways you can incentivize employees of all ages, from baby boomers to Gen Z.
Incentivize Employees of Any Age with These Rewards
1. Financial Incentives
Money talks and everyone loves a little bonus.
When it comes to incorporating financial incentives, you don't have to break the bank by giving away huge amounts of money. It can be just as effective to dole out smaller amounts to your employees at various times throughout the quarter.
Depending on the type of business you run, you can choose to incorporate financial incentives as part of a contest or as simply an unexpected gift. Amazon gift cards are usually a hit with employees of all ages.
When in doubt, you can always opt for the traditional Visa gift card and let your people decide where and how to spend the funds. Small amounts here and there are the perfect way to show your employees you appreciate them. Ideally, this leads to higher employee satisfaction and thus, increased productivity.
2. Travel Incentives
It doesn't matter how old you are–there is nothing more exciting than a free vacation. When choosing a travel location, you can tailor the aspects of the trip to fit the demographics of your office personnel. This may include location, itinerary and extracurricular activities, as well as any other special aspects you would like to incorporate on your trip. Chances are, your employees will be thrilled to find out they are on the receiving end of this awesome gift. The rest is just icing on the cake.
As an added bonus, travel experiences are a great way to promote and establish a fun and exciting culture within the workplace. Although they often require a little more investment in terms of time and finances, the payoff is usually worth it. Between the memories that your employees will gain from the experience and the bonds they'll establish with each other, they're likely to feel genuinely appreciated for the hard work they put in. If things go really well, they might even spread the word to other candidates that could turn out to be awesome future employees. (Think growth, growth, and more growth!) Click here to learn more about how MTI Events can help you organize your travel incentive program.
3. Give Praise
For many people, a little recognition goes a long way. In the workplace, officially honoring the achievements and hard work of your employees is a great way to keep them feeling motivated and valued.
There are several ways you can go about doling out this recognition. You may choose to give out awards and offer recognition during one-on-one's with your employees or you can offer praise in front of their peers at the next company meeting.
There are also more formal and organized ways to offer praise through a system like Lattice. This allows you to offer feedback and recognize employees for their achievements in an organized format and has the added benefit of being visible to the rest of your company too. This keeps everyone accountable and on the same page.
4. Gift a Spa Day
Spa days are the ultimate treat, so you can never go wrong by choosing this option to incentivize your employees. Recognize your top performers with a spa gift certificate or book a retreat for the whole office as a gift during the holiday season.
Your employees will appreciate the sentiment as well as the opportunity to do something that they may not normally do otherwise. Depending on your location, it might be a good idea to look for local businesses or spa locations you can support and partner with. This can sometimes reduce costs or end up evolving into a mutually beneficial relationship.
5. Offer a Day Off for Golfing
Company golf outings are among the tried and true when it comes to effective ways to incentivize your employees. Of course, this isn't perfect for every demographic, but golfing is an easy activity that most people can stand to participate in–even if they're not particularly enthusiastic about sports. Just make sure you put the effort in to make it fun!
Make invitations to announce the occasion and make it special. You can also try to work with local golf courses to find out what deals they offer businesses in the area. If it fits in the budget, try to reserve space in the clubhouse for food and drinks at the end of the day. Again, the most important aspect of this kind of group outing is the opportunity to give your employees a chance to form bonds and relationships with one another. When work feels like a day spent with friends, people are usually much more motivated to perform well.
For smaller businesses, it might be more feasible to purchase gift certificates for your employees to take themselves golfing. For this option, you may want to offer spa days to those who aren't big golfers–that way, everyone is happy!
6. Incentivize Employees by Sharing a Meal
Whether you incorporate Pizza Friday's in the office and buy lunch for everyone from a local pizza shop, or make reservations for a company dinner, you usually can't go wrong with food.
Use the tastes and demographics of your employees to decide which way to go about feeding everyone. Sometimes it's a good idea scout out your area to determine what restaurants and businesses might be able to give you the best deal for a group reservation. Some places offer discounts and special packages for large groups. Happy hours and catering services are a few other great and cost-effective options to take into consideration.
If you don't have the means or the extra time to plan a meal for everyone, you can always purchase gift cards to some of your employee's favorite food establishments in the area. Sometimes it's helpful to purchase multiple gift cards for a variety of places–then let your employees choose their favorites.
Contact MTI Events to help coordinate your company's program today!