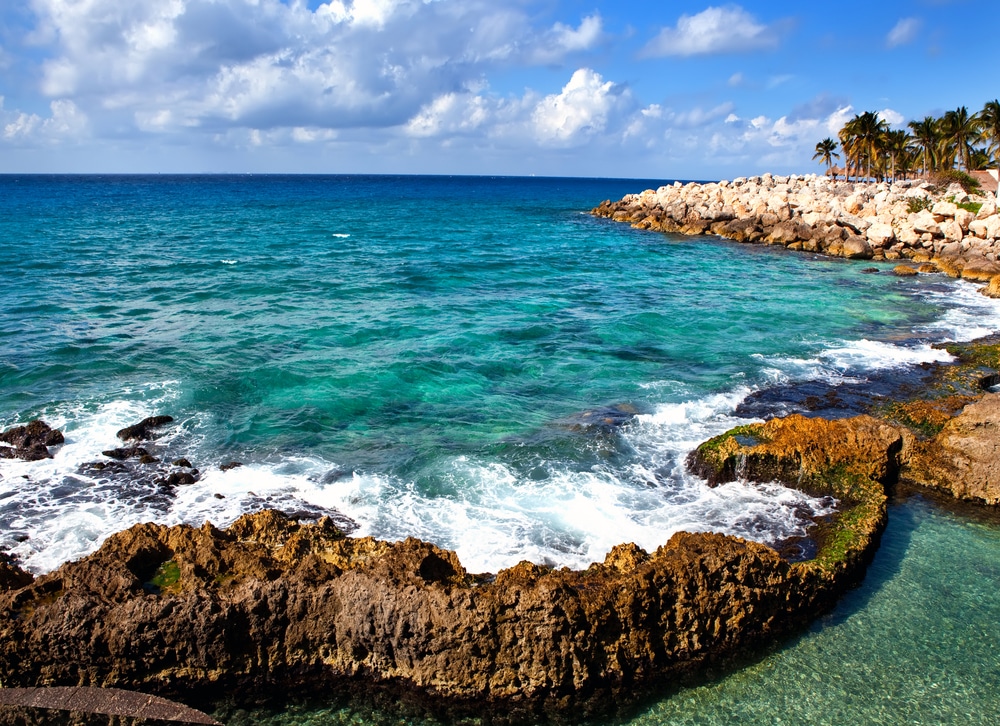 The car was parked at the other end of the square and it rained like I've never seen rain before. It rained so hard that even the street merchants packed it in. Trust me, in Cozumel that is a rare occurrence.
Cozumel is a wonderful little island, one that should be exempt from the crap the media throws at Mexico. Almost the entire south end of the island is uninhabited. The only sign of civilization is the two lane ribbon that runs the perimeter along the beach and of course the bars every quarter of a mile. By the way, the worlds largest Margarita (I mean the real one) is found somewhere along this strip of road.
The Island That Has It All
Cozumel has it all. Ruins, shopping, history, beaches, an apparent endless supply of alcohol and people from all over the world. Of course, Cozumel is a huge stop on most budget-based cruise ships. Carnival (CCL) is the biggest commercial stork here, dropping its sunburnt passengers here almost on a daily basis to spend their money and support the economy. One sails in as I look up from my lounge chair at this very moment. Poor unsuspecting bastards (not sure if I mean the passengers or the merchants). Honestly the merchants are anything but unsuspecting. They live their lives based on the cruise ship schedule.
Don't forget that you're on an island. Looking to the west I can see Playa del Carmen and the ferry that runs there all day. To the north, the beginning of Cancun and even further north is Isla de Mujeres or the Island of Women. I never go there….never.
Affordable Paradise
Cozumel really is Paradise. Is there better? Of course there is. Is this affordable and within six hours of flight time….yes. I highly recommend Cozumel for your first Caribbean adventure or for an escape where "nothing" is on your agenda. I really have to get back to the pool…