Individual Incentive Ideas for Remote Employees at SMBs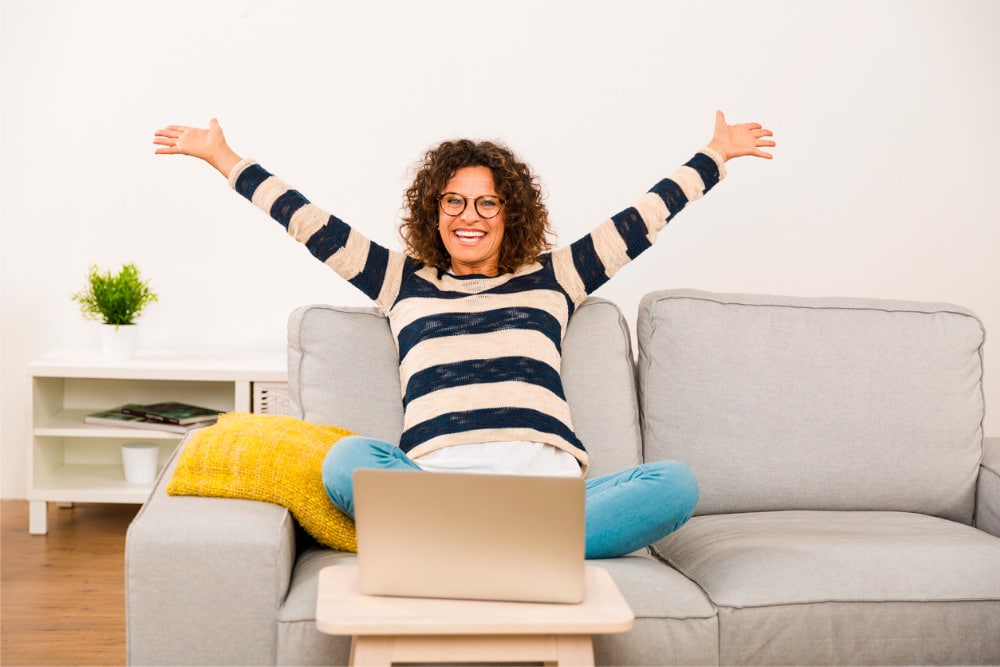 There are a lot of people working from home right now due to COVID-19 but even before this unfortunate outbreak, more and more companies were allowing their employees the option to work from home when they wanted to.
Many, particularly Millenials and Gen-Zers, flock to companies that offer the option to work from home and some won't even consider working for a company that doesn't have this benefit. This shift has lead many businesses to take a look at their policies and make changes in order to attract and retain top talent.
Recommended Read: Why Employee Retention is so Important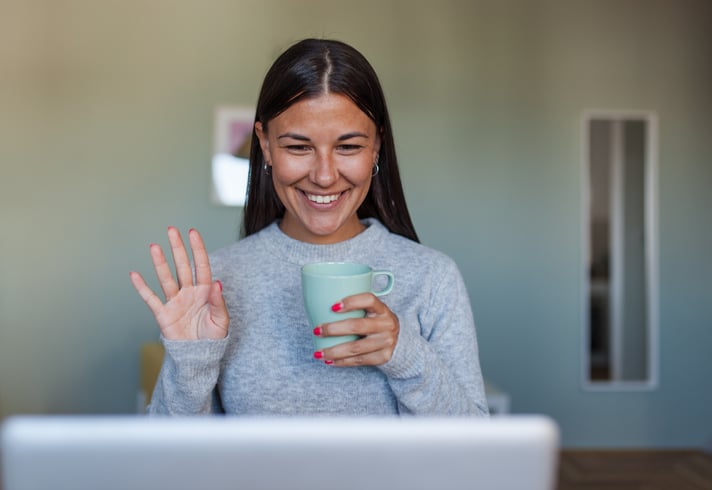 Making a quick pivot to having a team that is normally in the office work from home can be difficult and you may be nervous that they aren't being productive. Here are some stats to give you a little peace of mind:
Remote employees work 1.4 more days per month than their office-based counterparts, resulting in more than three additional weeks of work per year.
This study from Stanford monitored 16,000 employees over the course of several months. Employees who work from home see a 13 percent performance increase
82 percent of remote workers report lower levels of stress when working from home.
Now, whether you were already allowing your employees to work from home or are new to the whole thing, it can be difficult to structure a system for teams that aren't always in the same room. Let's take a look at some individual incentive ideas for remote employees to help keep them motivated.
1. Give Weekly Shoutouts
Showing employees recognition is extremely important no matter where they are working. With remote workers, it is particularly effective because sometimes the email confirming that their work is approved isn't quite enough.
Create a weekly shout out email where you and your employees can give each other praise. You can either have employees send their contributions to you and create the email yourself or assign a different person every week to be in charge of the email.
2. Offer Rewards (Digitally)
One challenge of having remote workers is that it can be hard to get to know their interests which, in turn, makes it difficult to come up with an incentive reward that is suitable for everyone.
We highly suggest using digital gift cards to places that have a wide variety of items like Amazon so they can buy something they really want. Many online stores offer digital gift cards that you can just email off!
3. Provide Additional Vacation Days
You know that statistic above that says remote employees work 1.4 days more than on-site employees. Well, why not take that additional time worked and give workers additional vacation days. We have yet to meet someone who doesn't appreciate an extra day off every now and then. Encourage your employees to use their days off to do something special for themselves.
You can combine additional vacation days with extras like spa gift cards, movie passes, or restaurant gift cards to make the time extra special.
4. Buy Them Lunch
Okay, how do you buy an employee lunch when they are potentially hours away? Use apps like Postmates and Doordash to send food right to them.
Ask the employee what their favorite restaurant is and what they like to order from there then send it their way. They will appreciate the gesture and it lets them know that they are valued.
5. Offer Profit Sharing
Okay, this one isn't right for every business but can be very effective in helping to motivate your employees. By offering a portion of profits earned at the end of the year, your employees will get to see how their hard work pays off – literally.
Again, this isn't right for every business and non-monetary incentives are ideal, but if you can add this to your benefits package, you will see the positive results.
Recommended Read: Why Non-Monetary Incentives are Replacing Monetary Incentives
6. Reward Them With Travel
We know now is not the time for travel, but hopefully, everyone will be able to travel again soon. It is up to you whether you want to send all of your remote workers to one destination or give individual trips out as a reward for meeting goals, but this incentive is something that will take your employees a long time to forget.
6. Charitable Donation
Offer to donate a determined amount of money to the charity of their choice. You will not only be doing a good thing by contributing to a charity, but you also may learn something about your employee that you didn't know about before!
7. Offer Educational Opportunities
If your employee has shown interest in learning more about a certain aspect of your business or developing a new skill that would benefit their job, foot the bill for it. For example, let's say your marketing coordinator wants to learn photoshop. Buy the software for them and give them an extra hour a few times a week to watch tutorials and practice on small projects.
You can also invest in sending them to industry seminars and conferences. They will likely come back with new knowledge and fresh ideas for your company!
Tips for Making Individual Incentives Work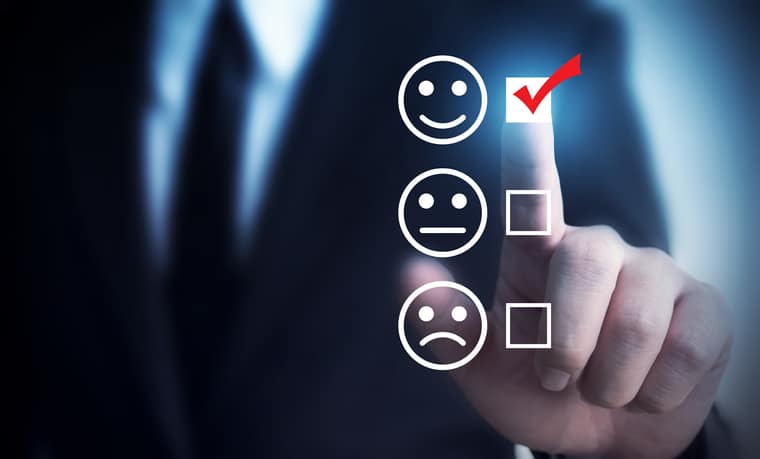 Now, that you have a few incentive ideas in your toolbox, let's talk about somethings you can do to ensure that they are successful.
1. Communicate the Rewards
Let your employees know what the incentive rewards are and what they can do t0 receive them. Handing out rewards without any context will seem odd and some might even think you are showing favoritism.
Some of the rewards above like profit sharing and educational opportunities can be talked about upon hiring, but others that are based on specific will need to be outlined in an email.
2. Track Performance
Make sure you have a way to keep track of your employees' performance so that you ensure the right people are rewarded. Keep track of projects using project management systems so you can see exactly who is working on what.
3. Don't Over Extend Your Budget
Yes, you want to reward your employees but don't break your budget doing so. Each item on the list can easily be made cost-effective.
For example, let's say you want to reward your remote workers with a trip to an exotic place, but the capital isn't there. Well, why not send them somewhere closer like a lake or beach house for the weekend?
Do what you can. Even a short email telling them that they did an amazing job on a project can mean the world to remote workers who feel unseen.
4. Regularly Remind Employees of the Incentive
Your employees are likely excited about a reward you are offering, but work (and life) can get a little crazy and the incentive may not be at the forefront of their mind every week.
Remind your employees of the incentive and hype them up about it regularly with enthusiasm and excitement.
5. Get Specific
It is difficult to know every employee's interests but if you have at least a few things in your arsenal, it can help you create more effective incentive programs.
You may see some overlap in interests between employees (especially if they are around the same age) and can use that to create incentive packages to reward outstanding performance.
6. Measure the Success of the Incentive
To create the best incentive programs for your employees, you need to know what works and what doesn't. Enter: metrics. Picking certain metrics like production output, client satisfaction, client retention etc. can all help you determine if an incentive is working.
Take note of your metrics before you implement your incentive, while employees are working towards receiving the incentive, and after the incentive has been rewarded. It is fascinating to see the changes in performance and productivity throughout the process.
7. Ask for Feedback
Send out anonymous surveys asking employees how they feel about the rewards program. You can just ask them to rate it from 1-5 with an option to leave a comment below or get into more specific questions. Know that the more specific you are in your survey, the better information you will have to use for future incentive plans and ideas in the future.
Need help coordinating your incentive program? At MTI Events, we specialize in creating customized incentive plans for companies just like yours. We will learn about what makes your employees tick and provide recommendations base on our experience to help you create effective incentive programs for on and off-site employees. Click below to learn more about our services.