The Non-Financial Benefits of Incentive Programs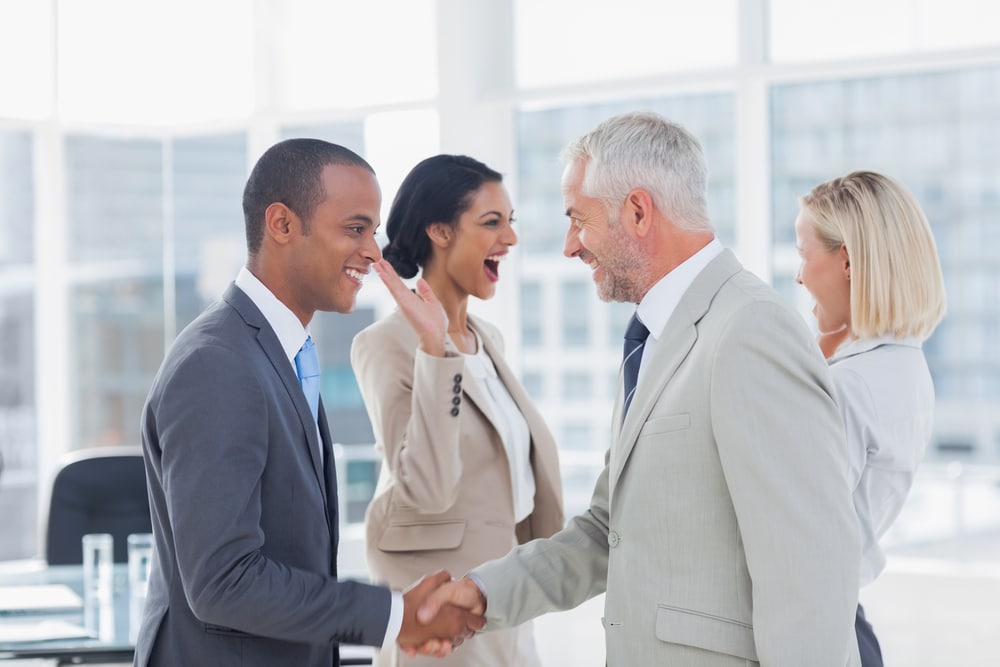 In the workplace, rewards are now about more than simple benefits. Building a foundation based on non-financial benefits creates workforce trust, good citizenship, and stability are the foundation that is required in accountable business cultures. Incentive programs have become an integral advantage that is hard to imitate.
Certain corporate giants such as Amazon and Apple have focused on their tangible assets which include human capital, ideas, relationships, brand, and managerial expertise. Resulting in hard assets such as equipment, buildings, and land taking a backseat. With such companies, their market value is all about intangible value through non-financial benefits.
How Do Incentive Programs Drive Intangible Value?
Intangible value includes employee teamwork, learning with a growth mindset, innovation, engagement in training, and company culture. The driving force behind intangible value is incentive programs, rewards, and, recognition. Rewards within a business is now a direct reflection of an organization's awareness that performance rewards have eclipsed traditional definitions. Providing incentive, reward, and recognition (IRR), which can involve programs or travel, now constitute a valued reward. A high performing organization knows that intangible rewards create conditions in the workplace that set them apart from the competition. This determination is what drives the value system.
Incentive Programs Build Loyalty
Incentive programs set the groundwork to build a real relationship between the employee and the company. When connections and relationships are made in the workplace, then the employees are likely to stay and contribute to the company vision. Overall, most employees genuinely want to reciprocate the company's treatment and generosity. Incentive programs inspire true loyalty and promote information sharing. Incentive programs motivate employees to improve tactics, increase sales and eventually reach the goal required to receive the incentive trip or item
Recent research has revealed that providing a variety of incentive programs work.
Here are some findings in rendered when the Incentive Research Foundation interviewed managers.
A third of all managers believe that IRR initiatives increase intangible benefits. Such benefits cited include employee teamwork, innovation, engagement in training, enhanced learning, engagement in values and organizational culture.
Non-cash incentive programs are more successful than cash incentives and provide greater retention, satisfaction, and performance.
Respondents were extremely positive about the intangible value of award programs.
One-third of all respondents believed they had greater engagement due to incentive programs.
Measuring the Benefits of Incentive Programs
Companies often neglect to weigh intangible benefits of incentive programs, so they do not benefit from the possible motivation. Ultimately, elusive quality of work must be taken into consideration as a direct result of offering an IRR program. Employees are more ready to engage in the company due to an IRR program. They also give increased focus and up their level of competitiveness. Incentive programs create a fun work environment where everyone can flourish.
Surveys to Reveal Engagement and Satisfaction
The Return on Investment ROI model when it comes to incentive programs can be measured with employee surveys that focus on engagement and satisfaction. Present the surveys before, during, and after the incentive program. This process provides a guideline of how the incentive program performed.
Things to Remember About Incentive Programs
Here are three key things to remember about incentives:
Incentives should not frequently be used, or the effect diminishes.
Rewards that reinforce recognition are strong human motivators that push purpose, connection, learning, and autonomy
The financial value of the intangible system should be estimated and even reported.
Non-financial incentive programs such as travel, peer-to-peer points programs, and even selected merchandise rewards are ideal ways to recognize the excellent work of employees and spur company loyalty.
MTI Events has been recognized as one of Kansas City's best small businesses specializing in incentive travel programs, meeting planning, special events, trade shows, merchandise incentive programs, team building and more.