3 Alternatives to Popular Destinations You Should Visit This Year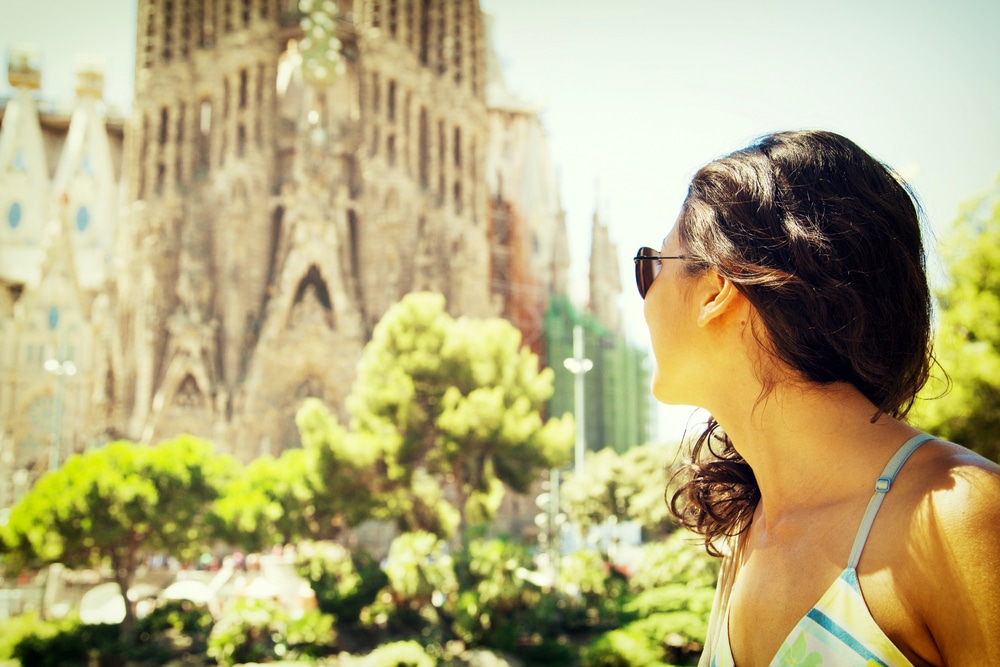 Everyone has those "must-see" places on their list of dream destinations. And with good reason. Popular destinations are often hyped up in popular culture. Writers talk about all of these amazing spots to visit in these locations and showcase beautiful photographs. It's hard not to want to visit these top travel destinations. The thing is, though, that there are lots of other places to visit that are just as amazing and budget-friendly to boot. Here are a few alternatives to the world's most popular destinations that you should consider before you book your company's next trip.
Aruba > Hawaii
Who hasn't dreamed of one day traveling to Hawaii and enjoying the sun, sand and beautiful beaches? Very few people, most likely. As a result, a lot of people head to Hawaii, making the beaches very crowded, especially during peak travel seasons. This means that a relaxing trip can quickly turn stressful when you're surrounded by a bunch of other tourists.
Try Aruba instead! Located in the Caribbean, this small island is often overlooked, especially during hurricane season, which runs during peak travel season (June 1 to November 30). After all, no one wants their trip ruined by the threat of a hurricane. Good news, though! Aruba is actually located outside of the hurricane belt, and, as a result, the island is rarely plagued by storms. Not many people know this, so all Caribbean islands, including Aruba, are quite empty during these months. This means you will truly get to relax on a quiet, serene beach and you won't have to fight crowds to sightsee or shop.
Philippines > Thailand
Thailand is a beautiful Asian island. But it is often crowded. It is easy to get overwhelmed. Not to mention that if you don't know where to go, you can wind up in some pretty shady places or get involved in a scam. There are also many rules in Thailand that can easily be broken, resulting in offending the natives. That's not to say you shouldn't travel there, but why not try the Philippines, in particular, Boracay Island, instead? The people of the Philippines (Filipinos) are some of the friendliest and most respectful people in the world. They love to sing and dance. They're also not constantly trying to get you to buy things. There are so many interesting things to see and do. In the Philippines, you can truly relax. And Boracay Island provides you with the perfect scenery with white sand beaches and turquoise waters.
Barcelona > Paris
Paris is consistently voted as one of the top travel destinations in the world. People from all over come to experience this legendary city and see attractions like the Eiffel Tower, the Louvre, and the Arc du Triomphe. As a result, Paris is also one of the most crowded cities in all of Europe. If you're looking for a less crowded, yet equally intriguing city, head to Barcelona, Spain.
Barcelona has an endless supply of interesting architecture, just like Paris. It is also steeped in history and has many museums. One of its major benefits over Paris is that it is less crowded. But that's not the only reason you should go there instead of Paris. Barcelona has a comfortable climate all year. While it can get a little chilly in the winter, it's not nearly as cold as Paris can be. If you're in it for the food, Barcelona has it all, from seafood to fresh fruit. You've probably never tried Catalan food before, and you won't be disappointed. And did we mention Barcelona offers a beach right on the Mediterranean Sea?
---
There's nothing wrong with traveling to some of the most popular destinations in the world, but don't forget, there are lots of other alternative destinations that are relatively tourist-free and budget-friendly. Why not try something a little different than the norm?
MTI Events is here to help with every aspect of planning your trip, from booking plane tickets to finding the best local restaurants, to scheduling all kinds of fun activities.