6 Reasons to Go to Aruba in 2017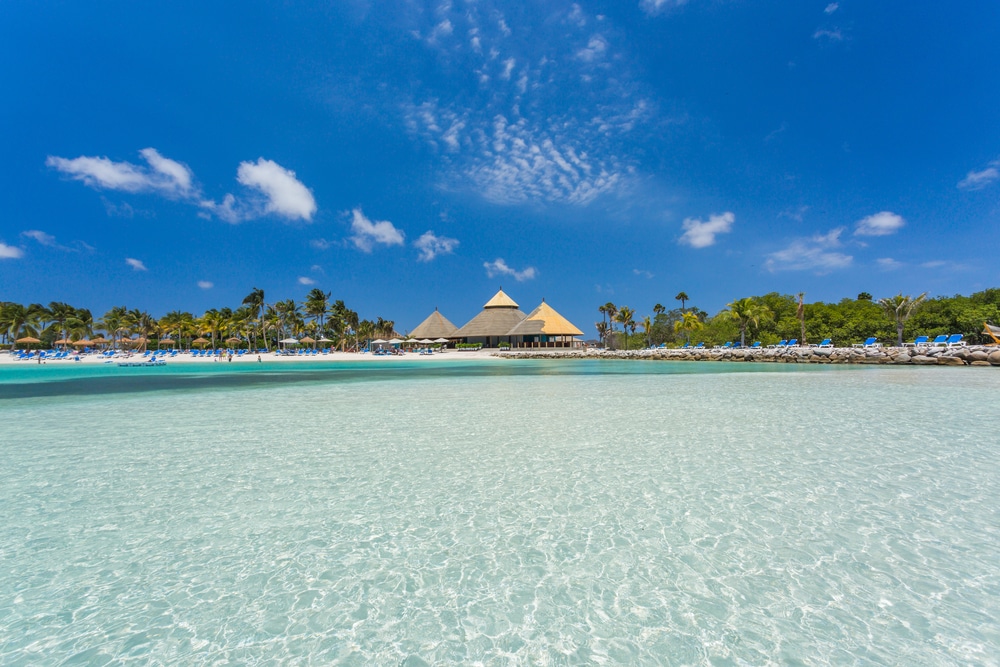 What comes to mind when you think of Aruba? You most likely can't think about it without hearing the iconic Beach Boys song "Kokomo." The beat of the song alone is enough to put you in a better mood. You start getting images of a sunny, beautiful, white sand beach on a Caribbean island. In case this image isn't enough to convince you to take your team on an incentive vacation to Aruba, here are six other reasons why you should go this year.
#1. Amazing Weather
One of the greatest things about Aruba is its amazing weather. Unlike Kansas City, where the winters can be snowy, cold and unbearable at times, Aruba sees a constant temperature of about 80 degrees year-round. You and your employees will be able to spend the entire day outside at the beach, sight-seeing or souvenir shopping. Trade winds keep the temperature from ever getting uncomfortable. Worried about hurricanes in the islands? Aruba is located just outside of the hurricane belt, which means your trip will be perfect.
#2. Unique Cuisine
Aruba's cuisine is influenced by more than 90 different countries, making it one of the most unique dining experiences you could ever have. Local cuisine meets foods from every continent containing a bit of American, Asian, Indian and European flair. The over 200 restaurants on the island range from super-casual to fine five-star dining, and you may even get to try something you never though you would before, including delicacies such as iguana.
#3. Great Views
Everywhere you look in Aruba, both on land and underwater, the view is spectacular. In fact, some of the best views you will experience will be while you are dining, as many of the restaurants are located on the beach or even out over the ocean. The skies are clear and beautiful, blue in the daytime and star-studded at night. When the sun beams down on the ocean, it reflects back to enhance the color, creating an ombre effect as the ocean gets deeper. Think the views from the beach are amazing? Take your employees snorkeling. The underwater ecosystems are a sightseeing tour all on their own, and no one will forget the beauty they have witnessed.
#4. Unique Beaches
You won't find beaches like those in Aruba anywhere stateside. White sand feels like powder underfoot. And better yet, it never gets nearly as hot as the sands of most other beaches. The beaches are clean and full of interesting finds, like busted up coral, caves and natural pools.
#5. English is the Main Language
Traveling to different places and experiencing new cultures is great. But if you don't know the native language, navigating your new surroundings can be rather difficult. This is not a problem in Aruba. While the natives speak many languages, as the island is made up of people from all over the world, English is the main one spoken. Not having this barrier can make getting around a whole lot easier.
#6. Affordable
Traveling can be expensive. This is especially true for many popular island destinations, such as Hawaii. If you're trying to plan a trip on a smaller budget, many of these locations quickly become off-limits. Still set on an island getaway? Aruba is one of the most affordable trips you can take.
---
If you're thinking about taking your employees on an island retreat, Aruba is the perfect place to go this year. And, if you need help in any part of the planning, from plane tickets to hotels, to itineraries, even recommendations for restaurants, MTI Events can help.