KC Holiday Event Planning: How to Plan a Can't-Miss Holiday Office Party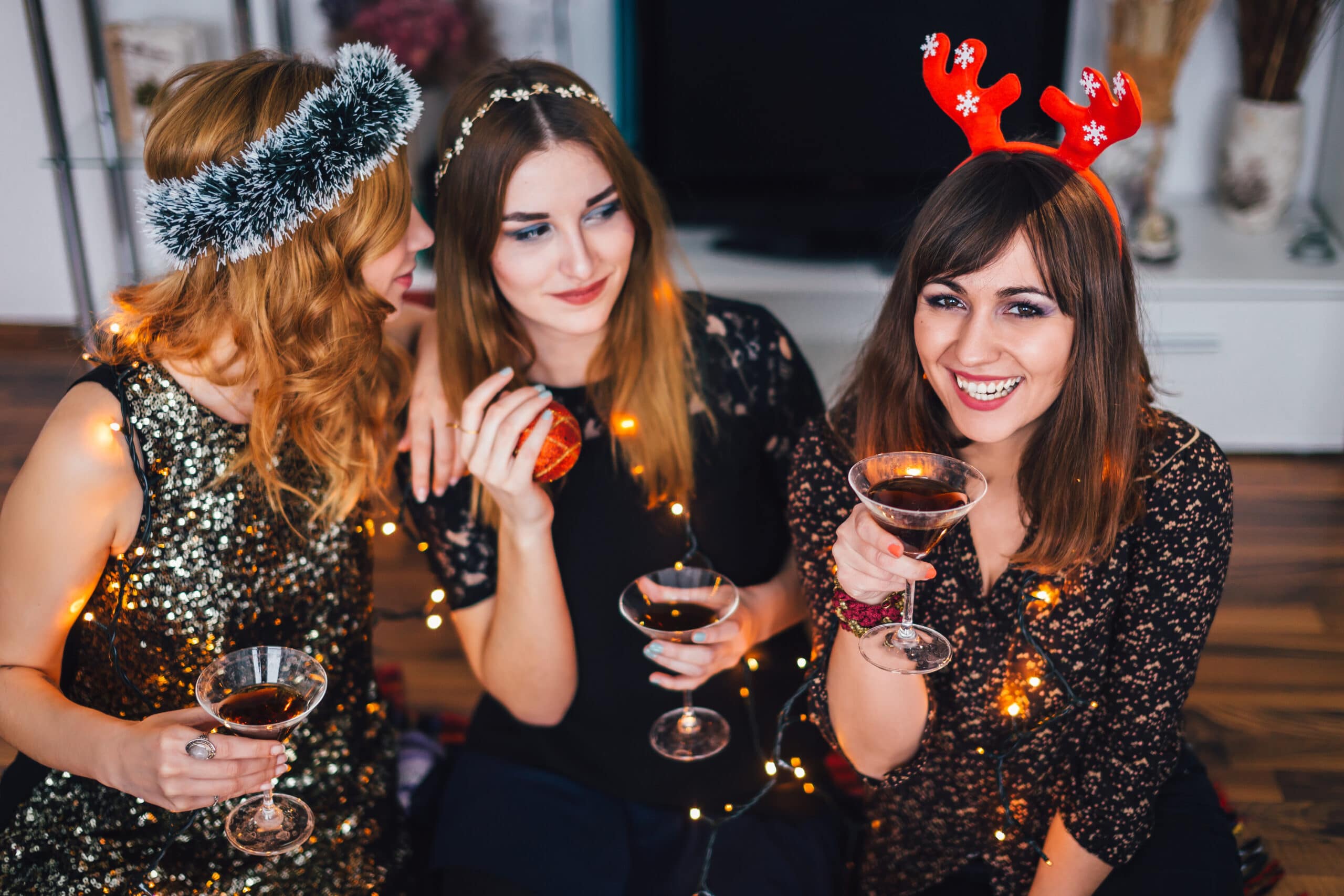 The holiday season is right around the corner! You can hear the sleigh bells ringing down your office hallway, reminding you that is nearly time for your holiday office party. If you haven't started planning your holiday office party yet, it's not too late! Here are some ideas on how to get started with planning the can't-miss holiday office party of the decade.
Door Prizes
The hardest part of hosting a party is getting people through the door. By offering fun door prizes that everyone wants, you will turn your party from an obligation to the event of the year.
Some door prize ideas could include:
Extra vacation days
Gift certificates
"Come into late work" passes
Long lunch passes
A Holiday Movie Theme
Throw-back to people's childhoods with a nostalgic holiday movie theme like A Christmas Story.
Transport your guests back to the small Indiana town in the 1940s by ordering Chinese takeout just like Ralphie and his family always did. For the gift bag, send the guests home with a scented bar of soap, reminiscent of when Ralphie gets his mouth washed out by his mother. And to add that extra special touch, provide a photo booth area with a replica of the famous Leg Lamp (even a small sized version will do the trick.)
Signature Holiday Cocktails
What party wouldn't be complete without booze? Picking a few holiday cocktails can help keep your costs down but still providing a fun and tasty treat. Some ideas include:
For a zesty drink, try a Ginger Bell Cocktail:
2 ounces bourbon
2 sprigs of fresh mint
½ lemon, cut into discs
2-inch piece freshly skinned ginger, cut into small pieces
1 bottle ginger beer
Ice
Preparation:
In a cocktail shaker, add the bourbon, mint, lemon, and ginger. Firmly crush until pieces break down (less than a minute). Add ice and shake vigorously for 30 seconds, then strain into coupe glasses. Top with ginger beer, and garnish with a couple of cranberries.
Another option is a beautifully colored Midnight Toast that will add a touch of class to your party.
4 oz champagne
½ oz cognac
½ oz Grand Marnier
Dash of Campari
Orange Wheel
Preparation:
Fill a large chilled wine glass with crushed ice.
Add the following in exactly this order:
Champagne
Cognac
Grand Marnier
Campari
Garnish with an orange wheel
Entertainment
Try to keep the theme fun and lighthearted. After all, this is a party! Discourage work talk to keep spirits high. Keep the entertainment flowing to make sure there is never a dull moment.
Bring the snow inside with a virtual reality sleigh ride
Have a comedian or magician pop by for 10-15 minutes to provide holiday-themed entertainment
A photo booth with Rudolph noses, Santa hats, giant candy canes, and the Grinch hats
Support a Charity
Spread holiday cheer by finding a charity or cause that everyone can get behind. It can be simple, such as inviting a family in need and everyone buying the family one or two items off a list beforehand.
One year, before the party, you could have a team building event and actually go to a homeless shelter to prepare a meal. This type of event will be a memorable one that not only lets people give back during the holiday season, but also bond with their colleagues. Good feels all around!
Give the Best Gift of All
If your party is on a Thursday, give your employees a free pass in the morning. Let them come in at midday or truly spread the holiday spread by giving them the whole day off. Remember, this is a party and everyone is here to have fun. Happy Holidays!