The Future of Events: How to Achieve Employee Engagement in 2021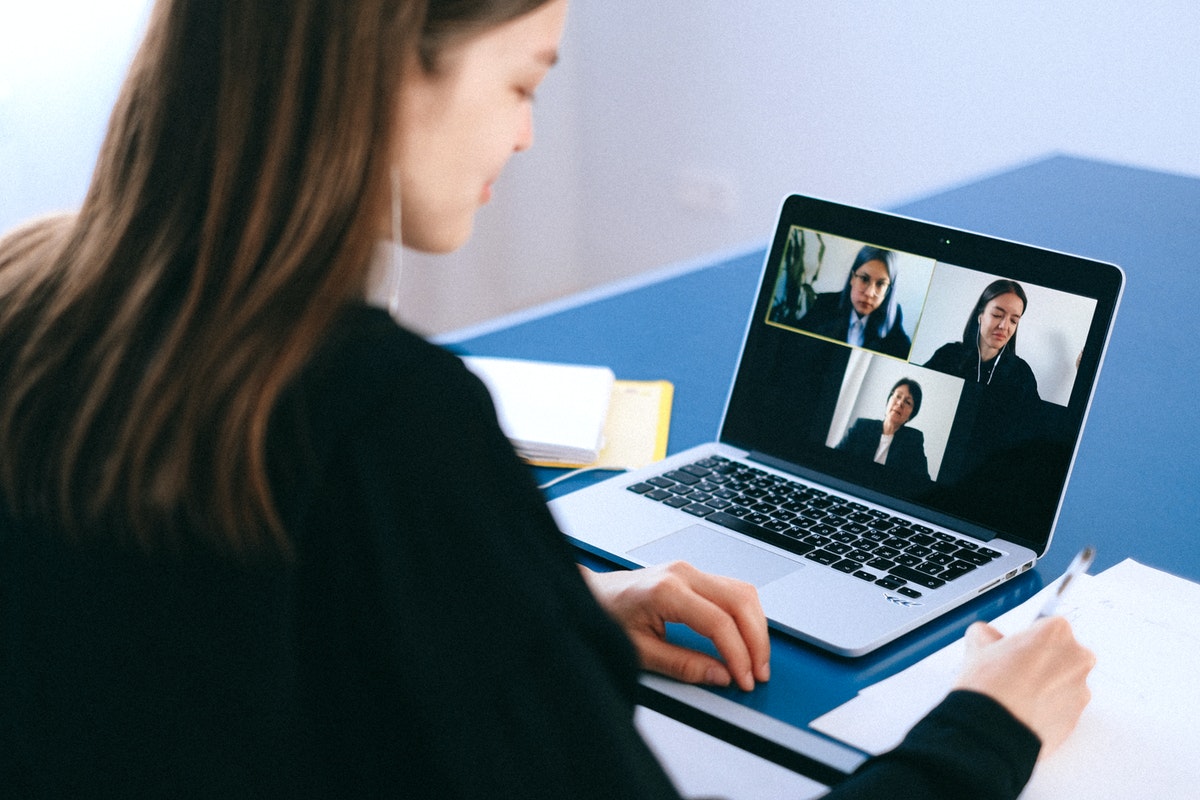 If there's a silver lining to the COVID-19 pandemic, it's the fact that innovation will pull us through any disruption. McKinsey reports that due to the global crisis, we have vaulted five years forward in terms of digital adoption in a span of only eight weeks. Businesses — and their consumers — have migrated to digital platforms en masse, found fresh ways to keep logistical lines open, and developed novel solutions to meet pressing demands.
The same holds true for the events industry. It's one of the worst-hit sectors, but it's slowly recovering, thanks to its innovation and creativity. MTI Events foresees that, despite the challenges presented by a post-pandemic world, events will still play an important role in building relationships, especially in your workforce.
Employee Events in 2021: Still Worth the Investment?
In a previous blog, we explored how employee engagement strategies increase the positive impression that a worker feels toward your business. The results of these strategies are not mere abstract feelings: highly engaged business units see a 41% decrease in absenteeism and a 17% increase in productivity.
The Financial Impact of Employee Engagement
It has tangible financial benefits, as well. Highly engaged units record a lower turnover, which could save the company a turnover cost amounting to 33% of a worker's annual salary. On average, it costs a company about $15,000 to replace a worker who called it quits, so it's much more cost-effective to increase engagement rather than continuously spend money on hiring employees who won't stay.
The stakes are higher when you look at the big picture. Research by Kenexa Research Institute reveals that organizations with highly engaged employees achieve twice the annual net income of companies with lackluster engagement rates.
So the simple answer to our query is yes: employee engagement events are very much worth the investment in 2021.
Team Building in the Age of Remote Work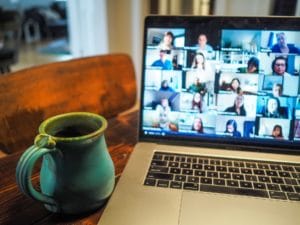 Remote work increases the importance of engagement tenfold. It's the one factor that makes employee events a necessity rather than a nice-to-have.
Remote Work Is Here to Stay. In June 2020, about 42% of the U.S. labor force was working from home full-time. Even if the crisis recedes, people would still want to work outside the traditional office space. The demand for job flexibility increases, while the fear of remote work among executives decreases. As a result, the Global Workplace Analytics projects that up to 30% of workers will still be working remotely by the end of 2021.
The Downside of Work-from-Home. While many tout the benefits of work-from-home, a lot of employees also feel the isolation that comes with it. Disconnected from their co-workers, many employees realized that the little coffee break chats and water cooler conversations were important in keeping loneliness at bay. If the remote work set-up continues, neglecting team building activities can slash your bottom line. 
In Sum: Employee Events Are a Must in 2021
Companies that want a productive, connected, and engaged workforce should invest in employee events that make them feel appreciated and as they belong to an organization with a single goal. 
Pulling Off an Employee Engagement Event in 2021
You probably have some strategies that were finalized before quarantine, but you now find it difficult to execute them in the middle of a pandemic.
Here's the good news. Whatever employee engagement strategy you've planned before, you can continue it. However, you might have to make adjustments in the name of quarantine protocols, travel restrictions, and a heightened sense of safety among your employees. You'll still be able to achieve your employee engagement goals while keeping everyone safe.
When discussing post-COVID employee engagement, there are three effective strategies to explore: hybrid events, venues that are close to home, and solo travel incentives.
Strategy 1: Holding Hybrid Events
Before the pandemic, fully virtual events were off the radar, while hybrid events were just taking off. However, when venues were shut down, virtual and hybrid events skyrocketed.
Now that organizations have proven that they work, hybrid events won't go away anytime soon. According to a study by Markletic, a B2B knowledge hub, about 67% of businesses now use virtual events complementary to in-person events. This means that more than half of organizations agree that hybrid events help them achieve organizational goals, whether that's to generate a sales pipeline or increase employee engagement.
Best Practices in Hybrid Events
If you're holding a hybrid event as part of an employee engagement program, keep in mind that your employees are expecting a lot. This is one of the few times they get to interact with one another in a relaxed atmosphere, and they want to fully enjoy the experience. Here are key elements to focus on.
Ensure Reliable Virtual Infrastructure — The most annoying factors in a virtual event, according to Markletic, are:

Unreliable connection
Bad camera angles
Poor audio
Messy backgrounds
These issues compound to make the event memorable in the worst way. Put yourself in your employees' shoes. You're looking forward to this hybrid party, only to be greeted by static noises. Now and then, someone has to remind someone to fix the camera angle, and the host has to repeatedly say, "Can you hear me?"
When planning a hybrid event, the audio, web connection, and visuals are important logistics you shouldn't leave to chance.
Brief the Facilitator — Hybrid events need a strong facilitator who can bridge the live audience with the virtual attendees. The facilitator has two roles: they serve as the virtual emcees, as well as the host of the face-to-face event. A stellar hybrid facilitator would:

Acknowledge the online audience by looking directly at the camera and greeting them. As the virtual emcee, they always include the online delegates by mentioning them in the script (for instance, saying "our live audience, as well our virtual attendees").
Ask for feedback, questions, and comments from online participants. This increases the engagement of those joining via a virtual platform.
Remind the live audience that they're part of a bigger, hybrid event. The facilitator must mention that they're joined by X number of employees from various departments in the organization.

Use Social Media to Engage the Audience — Virtual event platforms have built-in engagement features, like online games, polls, and chat boxes. Add another layer of engagement by using social media to connect with your attendees, both live and virtual.

Use event hashtags to monitor the flow of conversations online.
Post live updates via the organization's social media profiles.
Publish questions and polls.
Ask your audience to post and use the hashtag (for valuable employee-generated content).
Strategy 2: Choosing Locations Close to HQ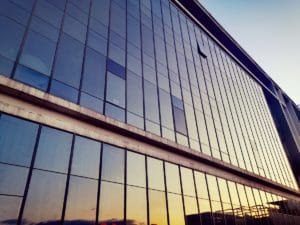 Many countries, including popular vacation spots, impose travel bans as part of their pandemic response. Even if tourists can enter, they face complicated procedures that may not be worth the two or three-day stay.
So if you're adamant about an out-of-office, face-to-face team-building activity, choose locations that are close to your employees' homes.
Regional Destinations
If it's an exclusive team-building activity, choose local and regional destinations (for now). Most employees would want to visit an exotic location, but in the interest of safety and logistics, narrowing your options to your own backyard may be the better and more sensible choice. Besides, you'll discover that there are great options within your reach.
Take Missouri for example. If you're a MO-based business looking for cool vacation spots, there are dozens of state parks that offer campsites for reservation. They usually require a minimum stay of two nights, and you can make a reservation as early as 12 months. There are also countless spas and resorts near national parks. If you're eyeing a business atmosphere, look for venues in urban complexes. You can hold a business conference in St. Louis or an exclusive company event in Kansas City. 
COVID-19 Guidelines
Be vigilant about the safety and sanitation measures in the location you're choosing. Here's a list of things to consider before you settle on a venue.
Thermal Scanners — All event venues are expected to have a thermal scanner, which will raise a signal should anyone show symptoms of fever. It's an additional layer of protection for your employees. Ask the venue if there are thermal scanning protocols in place.
Room and Seating Configuration — Social distancing is an important part of safety protocols, so every venue must have plans for limiting the number of people in a room and around a table. Event spaces must have floor markers, barriers, and other signs that remind people of physical distancing.

Food and Beverage — Self-serving buffets may not be possible for now. In response, many catering services pack individual meals in containers, so that participants don't have to crowd around a table. Boxed meals are placed at their seats so that they don't have to leave and walk around.
Sanitation Supplies — The venue should also be properly equipped with hand-washing stations and sanitation supplies, such as disinfectants, paper towels, no-touch/foot pedal trash cans, and CDC-recommended masks.
Strategy 3: Investing in Individual Incentive Trips
After months of being forced to stay at home, your employees would be excited to travel, and so a travel incentive sounds like the best motivation. Organizations that take incentives seriously have stepped away from cash incentives. About 84% of employers invest in non-monetary programs, such as gift cards, merchandise, and travel. In fact, MTI Events runs Employee Travel Incentive programs that bring top-performing employees to locations as far as Italy and Brazil.
Unlike in previous years, people are more interested in traveling alone. The Solo Traveler reports that, in post-COVID tourism, solo travel is the second-most popular category, right behind traveling as a couple. Moreover, Klook's Solo Travel Survey revealed that 76% have either traveled alone or are considering it. This holds true across various genders, age groups, and nationalities.
Why It's a Good Idea for Your Company
Your employees might be more comfortable traveling solo, so an individual travel program would be a hit in your organization.
You can tailor the destination according to the interests of the team. If one unit is into watersports, then the prospect of a free beach vacation would boost their productivity. If another unit is full of foodies, then Sicily or Bordeaux would pique their interest.
Apart from destinations, the activities could also be customized. At MTI Events, for instance, travel awards could range from a one-night stay in a hotel to a seven-night luxury cruise.

You can put together solo travel incentive programs that fit your budget. Destination and activities will vary, but your employees will surely have a good time.
Best Practices in Travel Incentive Programs
To make the most of your travel incentive program:
Get Your Employees' Insight — The reward must be interesting enough to motivate the team, so it's best to ask the team members what travel incentive they would prefer. You can conduct polls that offer clear options (beach, cruise, ski, etc.).
Set Clear, Achievable Goals — The nature of the rewards program must be clear and realistic. This way, team members would know what to do to achieve them. Additionally, establish a system where they can track their progress so that they know how close they are to achieving their goals.
Create a Stellar Employee Engagement Program in 2021
Whatever form of engagement program you choose — hybrid event, regional event, or solo travel incentive — your organization will be filled with motivated and engaged employees — provided that your events are carefully planned and executed flawlessly. 2021 presents numerous challenges for employee events. There are local quarantine requirements to be submitted, COVID-19 precautions to follow, and logistical issues to hurdle.
MTI Events makes sure your event will pull through with flying colors. As one of Kansas City's leading event planners, we pay attention to every logistical detail to ensure your event goes smoothly. Over the last three decades, we have cultivated strong relationships with a wide network of vendors, from food to interior design to transportation, so we can procure everything needed for your event.
On top of that, we take COVID-19 precautions seriously, so you are assured that you and your team will be safe.
Let's create a legendary employee event that will go down in your company's history!