Why It's Time to Plan Your Office Holiday Party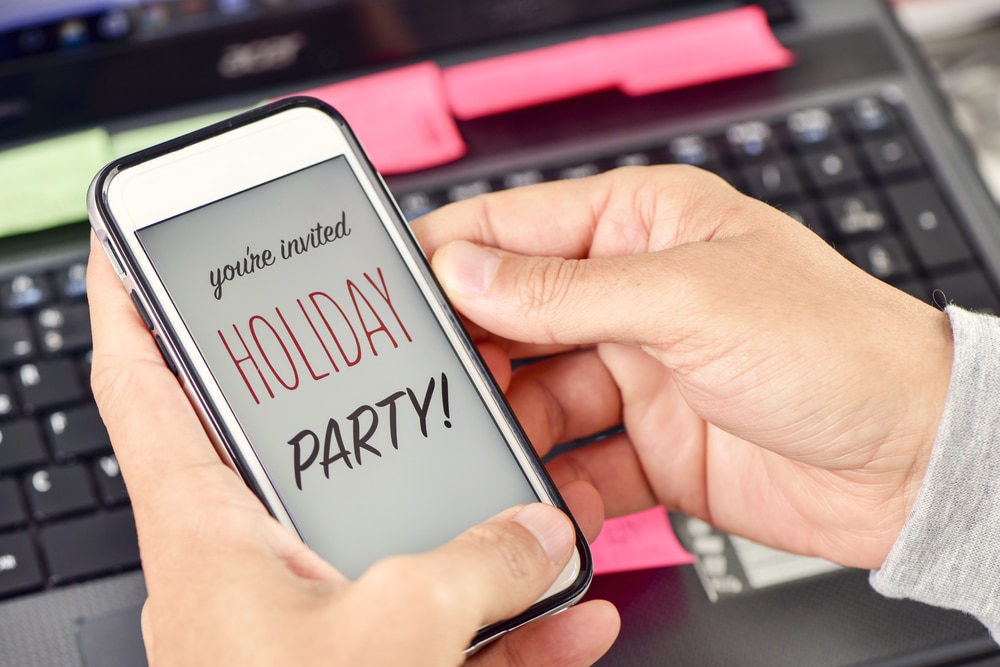 It may only be October, but the holiday season is quickly approaching. Don't wait until December 1st to start thinking about your office holiday party. Here are our tips to start planning the office holiday party of the century.
Why Should You Throw an Office Holiday Party at All?
An office holiday party can be a great event to bring together you and your employees. It gives you a chance to get to know your employees. It shows them that you truly value them and shows your gratitude for their hard work in a personal way. And it's a great way to boost morale and get them excited for the upcoming year.
Start Early
Start planning early. In fact, the earlier, the better. Especially if you want to do something elaborate or hire an event planner. The longer you wait, the more difficult it will be to pull together the party you had in mind, as you scramble to get all of the little details worked out, and the less likely you will be able to get the event planner you want. Some companies and businesses start booking planners as early as May, and a good event planner can be an invaluable tool when it comes to your office party.
Plan your budget and stick to it. If you do decide to hire an event planner, he or she can take care of every single little detail for you – booking the venue, hiring the caterer, the entertainment, even the tiny details like place settings and centerpieces – allowing you to stay focused on work.
Keep It Local
If not at the office, keep the party as close to the office as possible. Your employees commute to the office every day, so it makes the perfect meeting place, regardless of where your employees live. Consider nearby restaurants or halls you can rent out. You can even look at fun activities that are within a reasonable distance of the office. If you are going to host the party far from the office, you will want to consider offering transportation, which will make it easy for your employees and entice them to come.
Keep It Simple
You don't need to go over the top. Simple can be just as fun, if not more so. Elaborate parties can easily get out of hand or go over budget. Keep decorations simple and non-denominational. Opt for white or silver to mimic snow, or hang some snowflakes on the walls. Or, you can choose a theme, like the 70s or Paris in winter. Having lunch or dinner at a restaurant can help streamline a lot of things, such as food and tables.
If you choose to have the event at a venue, keep food simple and casual with build-your-own hot chocolate, ice cream, or taco bars. You can plan some events, such as a speaker or a slideshow, but you don't need to plan a whole bunch of different activities. Hire a DJ and have a dance party.
Know Your Employees
Even if you have different age groups working in your office, you don't need to do something for every group. If you know your employees fairly well, you know what types of activities and things they might like to do. If you don't know them well, consider that having an email poll with some options – dinner, a masquerade ball, ice skating – or ask for some suggestions. This way, you know everyone will have a good time.
Planning for your holiday office party now will ensure a smooth event that both you and your employees will enjoy. And if you need any help with any aspect of planning, contact MTI Events. We can help you throw a party your employees are sure to remember!