3 Easy Corporate Event Upgrades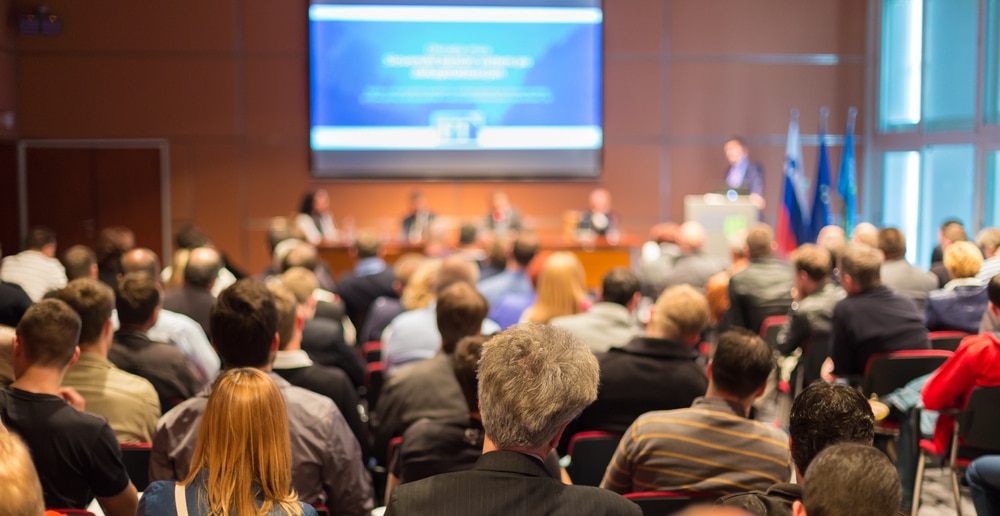 Yearly conferences and events are a great way to share what is going on in your industry or your business. Perhaps you have a yearly conference scheduled, and you want to improve the feel of the event or make it more appealing to those who attend. Maybe it's gotten boring, and you've fallen into a rut of doing the same thing every year.
So how can you upgrade your corporate event, conference, or sales meeting when your budget is not growing? There are several ways you can change the look and feel of the event this year without having to increase your budget. Take a look at a few of these easy, top-notch ideas for corporate event upgrades that will ensure your event is one that will be talked about for months to come.
Consider Going Live
With the introduction of social media Live streaming, you can have your conference in a new way this year. Consider taking to Twitter or Facebook Live to offer a way for more people to participate in your conference no matter where they are. Social media live streaming can add a new element to how your company is seen and demonstrate your knowledge of the industry you're in.
Reduce the Formality
Depending on the industry you're currently in, you can reduce how formal the event itself is. By taking time to consider a business casual approach, you can shake up the appearance of the entire conference. Perhaps your business is one where your employees, and yourself, are required to dress up every day. How about considering business casual or even a casual atmosphere for everyone to enjoy? This can not only help everyone to relax, but it can also help to breed closer connections between employees, in turn improving team camaraderie.
Physical Goodie Bags
Give your event attendees something memorable to take home with them; that is, a physical reminder of the knowledge they gain at your conference. Consider a physical goodie bag that offers a variety of items to help them throughout the conference. Get creative with what you add to the bag with items people can use throughout the day like water bottles, notepads pens, magnets, and other items. Talk with your marketing team to come up with something unique and exciting to send home with everyone who participates. You can even offer the option to add a business item from other vendors who may be at the event to help sway the cost from just your business.
---
These are just a few corporate event upgrades that you can use to take your year's event to the next level. Don't settle for the "same-old same-old" mentality. If your budget is the same and you're wanting even more ideas, the team at MTI Events (MTI Events) wants to chat with you! We can assist you in making your next conference or event one that will be remembered. Contact us today!