7 Unique Ways to Motivate Your Sales Team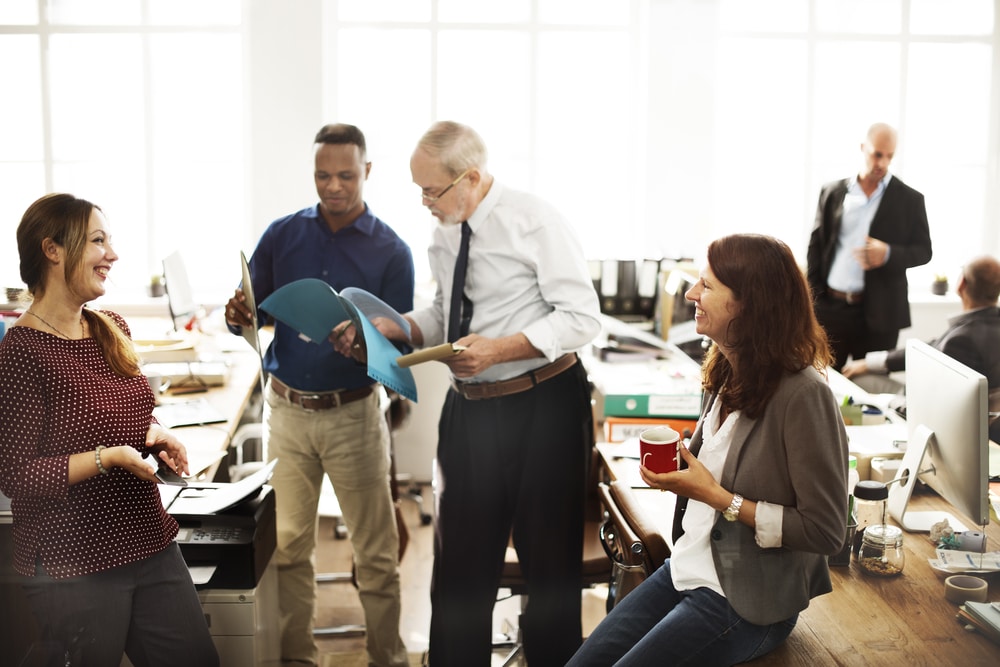 One of your main goals as a business owner or sales manager is to have your team continually meet, and even exceed daily targets. Providing incentives that motivate your sales team is a great way to see your numbers climb. But you don't want to use the same old restaurant gift card. It just seems too generic, too impersonal. Maybe not everyone on your sales team sees this gift card, or any financial incentive really, as that motivating. What about trying something a little different? Here are a few out-of-the-box ways that you can motivate your sales team, increase productivity, and meet your goals.
#1. Relaxation
Your sales team works hard. Meeting, or exceeding, daily, weekly or monthly goals can be stressful. Why not treat your sales team with a bit of hard-earned relaxation? For instance, if you've had a particularly good month, you could hire a massage therapist to come in for a few days. Even 30 minutes with a massage therapist can have a huge impact on lowering stress levels and boosting productivity. Alternately, if you can't bring in a massage therapist, you can reward your top performers with gift cards to a local spa, allowing them to choose the services that would best help them to relax.
#2. Help Out at Home
Chances are, especially during busy weeks, your sales team members are spending long hours in the office. They're tired. The last thing they are going to want to do when they get home is deal with chores. Why not take that burden off of them? Offer a meal delivery service, so exhausted employees don't have to go home and worry about cooking dinner. You could also offer other at-home services to lighten the load, like housecleaning or laundry services. This way, your sales team members don't have other things that they need to worry about.
#3. Family Rewards
Again, during busy weeks, those long hours keep your sales team members away from their families. Quality family time is essential for happy, productive employees. So, incentivize your sales team members with family-oriented rewards. Of course, this will require you to know a bit about your sales team to choose rewards specific to their family, but that just shows you care. You could send a husband and wife to a concert. If one of your employees has young children, get them tickets to a zoo or aquarium. A family with older kids might appreciate a trip to an amusement park.
#4. Thank-You Notes
Sometimes, it's the little things that have the biggest impact. A handwritten thank-you letter, complete with a small token (such as an engraved pen or personalized trinket), left on their desks before they arrive in the morning is enough to let your sales team know they are truly appreciated. And that appreciation can be the added boost of motivation they need to keep going, even when things get tough.
#5. Vacations
If you really want to go all out, you could motivate your sales team with a vacation. Depending upon your budget, this could be just about anywhere – a ski trip, wine country, an island getaway (Aruba, anyone?). Give your sales team a chance to get away, forget about work for a while, and really unwind. You can even organize fun activities for them to do while they on their trip.
Check out our guide to tax-deductible vacation destinations!
#6. Let Your Sales Team Decide
Finally, if you really want to motivate your team, find out what will motivate them best. Setup a suggestion box, and have your employees write down what they would like to see as a reward. When you are ready to start planning the next reward, just draw from the box. There's a good chance that what will motivate the one who wrote the suggestion will motivate others, too.
---
Think beyond the restaurant gift card. By using an incentive that is a little bit different, you can have a profound effect on the productivity of your sales team. Need help planning your unique incentives? MTI Events is here to help. We can manage everything, from the planning of your employee incentive program to its implementation.