Christmas in March: Start Planning Your 2017 Holiday Party NOW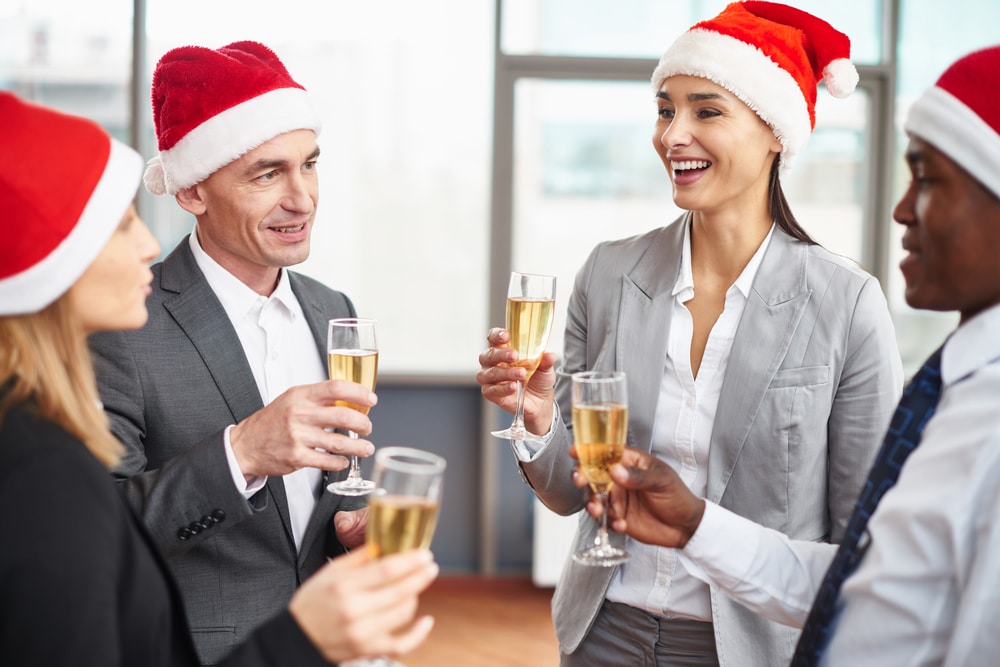 The cold weather is finally on its way out as March ushers in spring. Now is the time to start thinking about summer wardrobes, beach vacations, and…holiday parties? Wait a second…that can't be right, can it? Believe it or not, the winter season might have just ended, but if you want to throw an epic 2017 holiday party that your employees won't soon forget, now is the time to start planning.
Why Even Bother with a Holiday Party?
With the push to start planning so early, you may be wondering what the point of throwing a holiday party is. It can, in fact, be a very important part of your company. A holiday party brings you and your employees together, giving you a chance to get to know them on a more personal level. It shows your deep appreciation for their hard work. A great holiday party can also serve as a wonderful motivator, giving your employees a morale boost for the year to come.
Get Your Party Planner
Getting started now, especially if you are looking to throw an elaborate party, gives you a huge leg up on hiring your event planner. Good planners get booked up quickly, and the best ones start taking their earliest bookings in the spring. A good planner can be an invaluable asset, helping you to stay on budget and taking care of the smallest details, allowing you to stay focused on work.
Book Your Venue
If you don't plan on having your 2017 holiday party at the office, book a venue that is close by. Since your employees commute there every day, the surrounding area makes a perfect meeting place. Now is the time to start scoping out venues – event halls, restaurants, entertainment venues. Compile a list of top locations and start making phone calls. Some venues will take bookings for holiday parties months in advance. At the very least, you may be able to get a price quote, or the venue's manager can let you know when to call back.
Line Up Your Entertainment
If you want to have any type of entertainment, other than a playlist plugged into a speaker, checking out your options early will ensure a broader selection. Whether it's the hottest DJ, a comedian, an industry expert or some other form of entertainment, you will be sure to get just the one you are looking for.
Create the Perfect Menu
Menu planning can be a difficult task, especially if you have employees with specific dietary restrictions. Waiting too long, or not considering these restrictions, often means getting stuck with a plain, boring menu. Don't wait. By starting now, you can book a caterer who can create a fun menu that leaves your employees excited. You can also find one who can go the extra mile to include foods that everyone, regardless of dietary restriction, can enjoy.
Tidy Up the Tiny Details
Waiting until the last minute to plan your holiday party leaves you scrambling to throw something together. In the fray, you often forget the tiny, but important, details. And these tiny details can make or break your party. Again, a good party planner can help you to tie up loose ends, ensuring that everything goes off without a hitch.
---
Your holiday parties are all about bringing your employees together and having a good time. It might seem early, but the year goes by quick. By starting your 2017 holiday party planning in March, you give yourself plenty of time to put together the perfect shindig your employees won't soon forget. And should you need help, the event planning experts at MTI Events can help.