Benefits of Diversity and Inclusion in the Workplace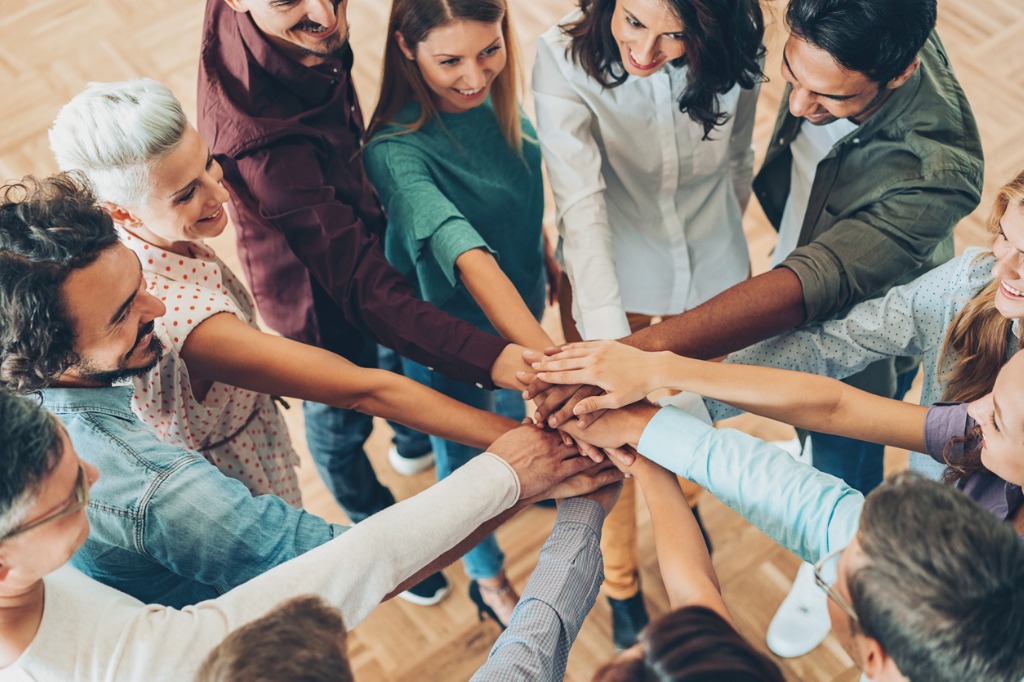 Many different elements lead to a successful workplace culture: respect, encouragement, trust, and much more. Diversity and inclusion are two characteristics that workplaces benefit from integrating into their company culture. Read this blog to learn more about what diversity and inclusion mean, what benefits they bring to your company, and how MTI Events can help you improve your company's culture. 
What Are
Diversity and Inclusion
?
These words sometimes get used interchangeably. However, they represent two different things. Diversity is the overall representation of people with different backgrounds. A diverse workforce comprises people from different backgrounds that can be defined by age, gender, sexual orientation, religion, race, and ethnic background.
Inclusion is the idea that people of these different backgrounds are integral to everyday functions. In the workplace, people of different backgrounds can be found from entry-level all the way to management positions. Both diversity and inclusion are integral components of great company culture. 
6 Benefits of Diversity and Inclusion in the Workplace
There are several benefits of diversity and inclusion in the workplace, including the following.
Better employee retention

Improved innovation

Increased employee performance

Better representation of customers

Higher ability to attract an international clientele 

Increased employee appreciation
Better Employee Retention
One way that diversity and inclusion can benefit the workplace is by attracting new employees and retaining them. According to Glassdoor, 76 percent of people seeking employment consider diversity and inclusion an essential part of their willingness to apply for different companies. 
As a company, if you want to attract new talent, it's critical that your company is full of diverse teams and that people feel they can thrive in your workplace. Efforts to increase diversity and inclusion can reduce employee turnover rates and prevent the constant need to onboard new ones. 
Improved Innovation 
Companies with higher diversity in the workplace tend to demonstrate more innovation within their processes. When too many alike people are on a team, there can be a lack of varying perspectives, and without those perspectives, innovation is not at play. Companies with higher levels of diversity tend to have a strong relationship with innovative ideas.
Innovation comes with employee engagement. Inclusion is crucial in employee engagement as people want to feel like they belong in whatever group they are in—having a team that is race, culture, and gender diverse means that employees feel comfortable participating with their peers. The perspectives of a diverse team can overcome business challenges and improve problem-solving. 
Increased Employee Performance
When employees of different backgrounds feel valued in their workplace, they are more motivated to perform well. Investing time into ensuring a diverse and inclusive workplace means that you will get a return on investment when it comes to employee performance. According to McKinsey and Company, workplaces with racial diversity have a 35 percent higher financial return.
Better Representation of Customers
When your business has a wide range of diversity, you better serve your customers by understanding their needs based on input from your team. Representation in the workplace should reflect your target audience, as you will be able to serve your customers best. 
Having a team full of diverse people can also make your customers feel more comfortable working with your staff. When clients see a representation of themselves in your company, they can feel more comfortable choosing to do business with you. 
Higher Ability to Attract an International Clientele 
The beauty of diversity is that it makes us gain a broader understanding of the world around us. Companies often aim for success outside of the United States but fail to connect with other cultures. Having a diverse staff with connections to different cultures can help your company resonate with and understand an international client base. 
You will be more apt to serve international clients better, and they will also feel more comfortable trusting your company for making it a point to diversify your team. This is especially important when considering ethnic diversity, as other ethnicities can approach business problems with a different perspective depending on their culture. 
Increased Employee Appreciation
Above all, focusing on diversity and inclusion in the workplace can make your employees feel valued. All too often, efforts to combat discrimination can be placed on the back burner when there are plenty of things your company has to focus on. However, by focusing on strengthening diversity and inclusion and allocating resources and delegating efforts, you demonstrate to your employees that their representation matters. 
Ensuring your employees feel valued, represented, and appreciated at work is critical. By making sure they are surrounded by people they can share similar experiences with, they will be encouraged to work at your company. Without diversity and inclusion, the positive employee experience can be lost or, worse, nonexistent. 
MTI Events Helps Build Company Culture!
Increased diversity and inclusion efforts support your team members and encourage a sense of belonging in the workplace. Increasing these efforts can create and maintain a positive company culture. 
MTI Events specializes in corporate travel incentive programs that reward employees and inspire engagement. Focusing on employee incentives creates a positive experience for your team members and improves your company culture. Your business relies on employees who are dedicated to their work, and providing travel experiences for these employees is an excellent way to highlight their impact on your company.
These travel incentive programs will support employee retention and also attract potential talent. Beyond travel incentive programs, MTI Events specializes in meeting planning, corporate events, and team-building exercises. Contact us today to learn more about our services.