7 Benefits of Employee Rewards and Recognition Programs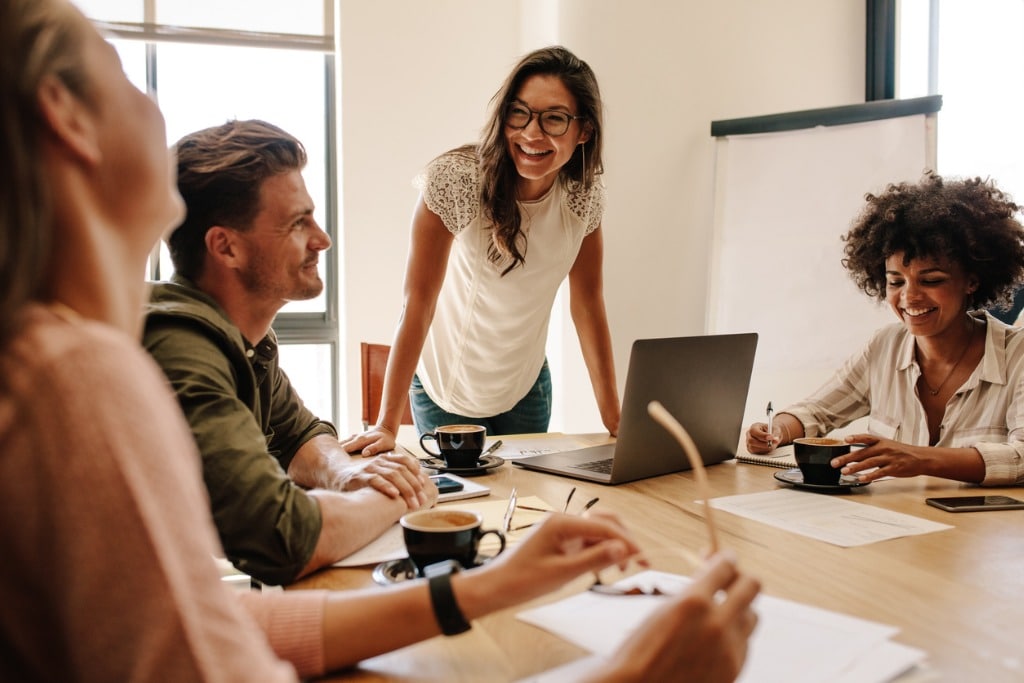 Imagine you're running a company, or maybe you manage a department with a budget allocated to spend on your employees. The salary and benefits you offer are considered generous within your industry; your employees seem to get along well, and everyone is meeting their professional goals. This is great! 
Then you're talking with another business owner, a successful professional with an enviable reputation and nothing but success in her future. You ask for her secret, and she says she invests in her employees with multiple reward and recognition programs, some big and some small.
"Why?" you ask, wondering how much of a difference it could make.
She says, "There are seven main benefits."
1.
Increased Productivity
Everyone has a general sense of the cost-versus-benefits of their actions, and people tend to do things in a way that they feel is roughly equivalent to what they're being given in return. When employees feel appreciated and feel that their work matters, it increases their motivation to achieve their goals, which contributes to the company achieving its goals.
By rewarding your employees for a job well done and recognizing when they go above and beyond, you're showing them you understand the effort they're putting in at work, making them more likely to continue working at a similar pace.
2. Recruit Better Candidates
Even when you're not actively hiring, you should still strive to be a company that employees want to work for. Being consistently listed as a top-ranked Dream Company to work at is the result of decades spent cultivating a known reputation and then protecting that reputation with careful brand management.
Incorporating incentives that your team members are genuinely happy about makes them more likely to speak positively about the company to potential future candidates, which gets more stellar candidates in your application pile when you decide to hire!
3.
Improved Employee Retention
Why would employees want to leave your company? While some employee turnover happens at every company—due to retirement, leaving the workforce for caretaking or medical reasons, or changing industries—hiring and training are two of the biggest workplace expenses. That being said, it makes sense to create a working environment where employees want to stay (and stay productive) for as long as possible.
Luckily, employees consistently rank feeling engaged in their work and feeling recognized as the top reasons they stay with a company for longer—and both of those can be accomplished with a well-curated collection of rewards and recognition programs.
4. Better Health
Employees who take longer, more frequent vacations are statistically healthier, more well-rested, less stressed, and better able to focus more completely on their work in the long term. The average American vacation is just four days long, and most workers take no vacation days.
Giving your employees a time off or travel-based reward or recognition program helps improve their health (both physical and mental) by giving them a break from the everyday stress of their jobs, allowing them to take some time to reset and relax before coming back to work with a new outlook and more positive mindset.
5. Build (and Maintain) Positive
Company Culture
When rewards and recognition flow freely in your company from the top down, you're modeling a management style based on affirmation, support, trust, and responsibility. When integrated into the company culture and practiced daily by workers at all levels, these values form a foundation of positivity and collaboration that makes it second nature for employees to go above and beyond when working on any task.
It might sound cheesy, but people appreciate gratitude, and there are multiple studies showing dozens of benefits from practicing gratitude daily. Bring a genuine attitude of gratitude to your company, and you'll start feeling even more gratitude when you see what you get in return!
6. Higher Customer Satisfaction
Customers want the same thing as your employees: they want to be listened to. They want to be engaged with as an individual. They want to be provided a unique solution to the issue they're dealing with rather than being treated like everyone else.
Your positive company culture will set them up to make sure every customer contact is an authentic interaction that acknowledges your customers the same way your employees are acknowledged by management.
This means every conversation—even tricky situations like negotiations or making things right after a previous poor experience—is entered into in the spirit of collaboration and a genuine desire to find an equitable solution for both people. When customers feel like a company can be trusted to make decisions in their best interests, they feel more loyalty to the company and more satisfied with interactions with its representatives.
7.
Increased Profits
This one is less of a benefit on its own and more of a result of all the other benefits combined. Employee recognition programs help improve a myriad of working conditions for employees, which leads to better customer satisfaction, leading to more sales, more customers, and increased profits for your company!
Start Seeing These Benefits and More at Your Company with Help from MTI Events!
Travel incentives are widely considered the crown jewel of employee rewards and recognition programs—but you don't have to spend a fortune to offer these incentives to your employees. From rewarding your sales team for surpassing their quarterly goals to recognizing your employee of the month, our hard-working and dedicated representatives are skilled in all aspects of travel incentive programs.
From event planning, location selection, and event production to negotiating with airlines, hotels and transportation providers, we'll take care of all the logistics so you can take care of your employees!
We can build individual incentives, team incentive travel programs, or both. The best part is that you don't have to set aside time to build, establish, and manage these programs. We'll take care of them for you! Give us a call at (913) 521-8680 if you have any questions.