The 8 Best Golf Resorts in North America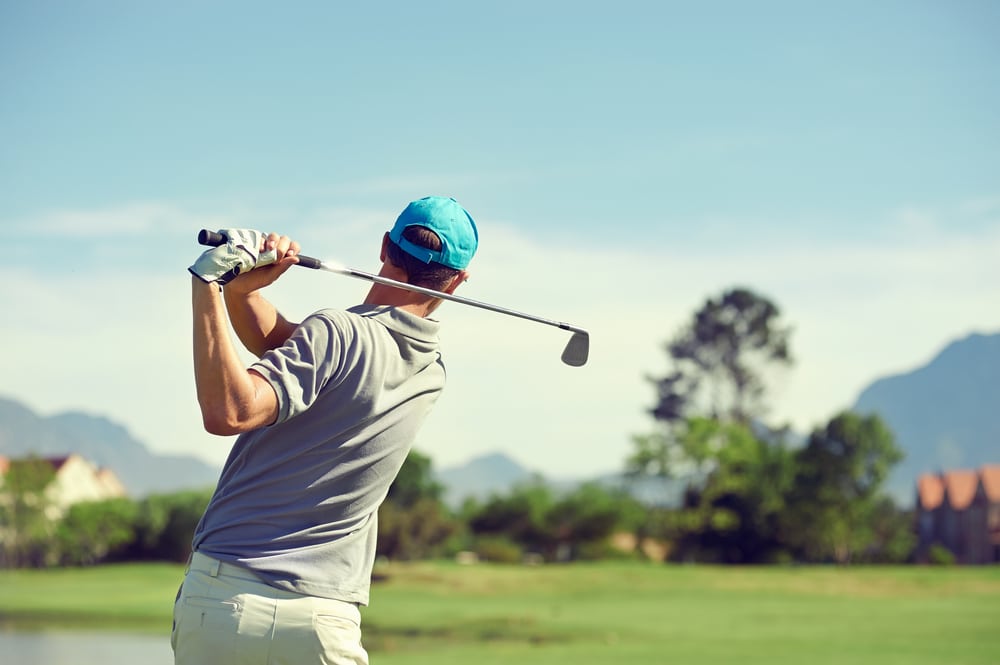 Corporate retreats are all about good food, relaxation, and of course, golf. So what better place to plan your company's next retreat than at one of North America's top golf resorts? Go ahead and start making reservations now – with as popular as some of these excellent courses are, you could be waiting for a solid year to get on the green!
#1. Bandon Dunes
As any golf aficionado knows, no list of the continent's top golf resorts is complete without a mention of Bandon Dunes in Bandon, OR. Stay at a glamorous cottage or your own resort suite, enjoy the cuisine from six outstanding on-location restaurants, and spend your afternoons on one of five world-famous golf courses. Bandon Dunes also features a 60-acre practice green, and the Punchbowl, an enormous putting green with stunning ocean views.
#2. Pebble Beach
California's Pebble Beach Resort is one of the state's most beautiful resorts, and no trip to Pebble Beach is complete without a round or three at the Pebble Beach Golf Links. Try your hand at one of five highly-rated courses, and enjoy the food and wine that California is known for while you're at it. If you plan your trip right, you may even get to see a world-renowned tournament at this resort.
#3. Pinehurst
Nestled in the North Carolina foothills, Pinehurst Resort brings you back to a time when three-course dinners were a daily occurrence and golf wasn't so much a game as an experience. Choose from nine courses to tee-up on – if you're feeling really ambitious, Pinehurst No. 2 is among the world's most famous championship courses.
#4. Whistling Straits
Although Whistling Straits is located in chilly Wisconsin, you will feel like you have stepped into a Celtic legend when you arrive. The resort features only two courses, the Straits and the Irish, but the expansive greens are so inviting that you'll wish you never had to leave.
#5. St. George's
If a trip to Canada is on your agenda, St. George's Golf and Country Club is one of the country's top-ranking golf destinations. But the course isn't the only thing that St. George's has to offer – the clubhouse is also one of the top in the country, and you are only minutes away from beautiful downtown Toronto. You will need a membership to get in, so plan on making it a regular thing if the country club atmosphere is what you are looking for.
#6. Shadow Creek
You may not have anticipated having your retreat in Las Vegas, but when you see the Shadow Creek golf course, Las Vegas' night life will seem like a distant dream. The course boasts waterfalls, gardens, and greenery throughout, with the vast Nevada mountains cradling it all.
#7. Kiawah Island
The Ocean Course at Kiawah Island Golf Resort is one of the most challenging you will ever play, but also one of the most breathtakingly beautiful. With 18 holes almost right on the Atlantic Ocean, the strong winds and distractingly gorgeous views will test your skills like no other golf course.
#8. Streamsong
Located in sunny Florida, Streamsong Resort is so much more than just a golf retreat. In addition to its world-class golf courses, Streamsong offers soothing spas, unmatched bedroom suites, and tranquil views from every spot on the resort. If your corporate retreat will include spouses, Streamsong is the place to be.
Plan your company's next business retreat or golf tournament at one of North America's top golf resorts with MTI Events. We'll work out the details so your event will actually be relaxing and you can focus on the golf, not the details.