The 5 Best Golf Resorts in the U.S.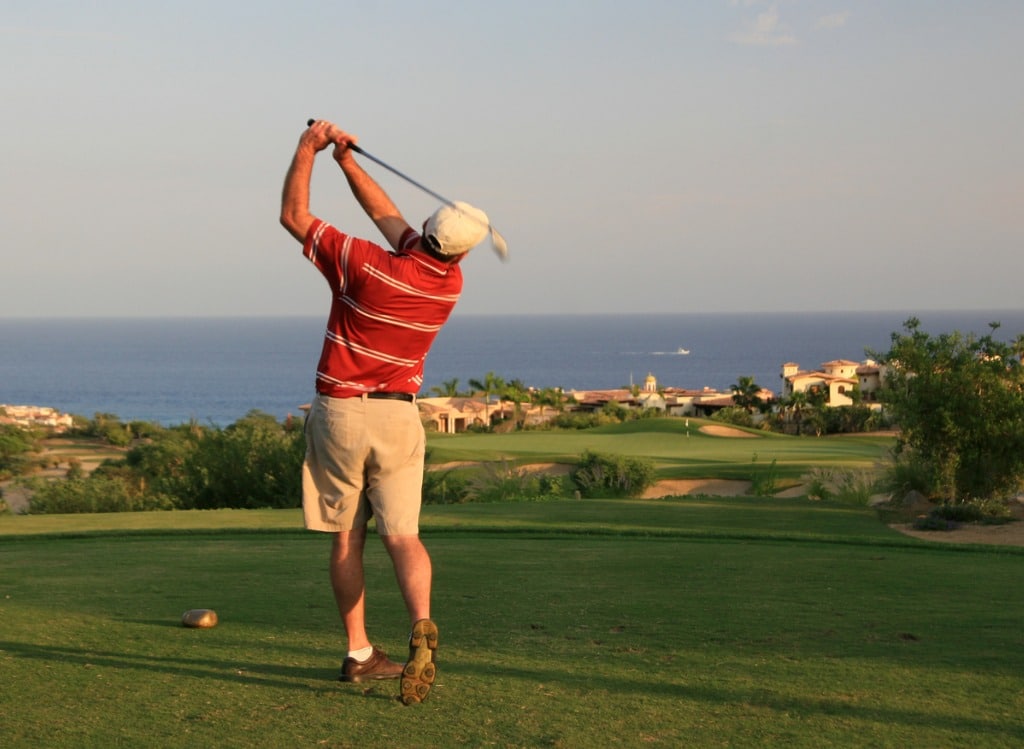 Besides being a fun hobby popular across a wide variety of people, golf has a history full of associations with business and business professionals. The vast majority of professionals at the executive level go golfing regularly, and most of them cite the opportunity to form new business relationships as one of their primary motivators for picking up the sport.
Another reason high-level professionals and top performers love golf is its reputation for stress reduction. Getting to play a solo round with determination and a meditative focus or spending time relaxing with friends while moving from place to place both offer opportunities to unwind from everyday stress.
It's with these things in mind that we've found the five best golf resorts in the United States, all of which are excellent resort courses to host an incentive trip for your top-performing employees!
Silvies Valley Ranch, Oregon
Located in remote eastern Oregon, Silvies Valley is one of the unique golf experiences on our list, established in 2017 on a working cattle ranch. They have the things you'd expect at a golf destination, like caddies and multiple courses, but everything has a delightful twist—the golf caddies are goat caddies. The main course is reversible, playing in one direction and the opposite direction the next day. 
They also have a quirky little challenge course that's a par-23 on seven holes! If you want something less intense, there are 18-hole courses with wide fairways and large greens.
In addition to golf, the ranch also offers fishing, hiking, shooting, goat herding, cattle roundup, a spa, and scotch and wine tasting. There's truly something for everyone!
Pebble Beach, California
Pebble Beach is set along the dramatic cliffs and gorgeous ocean course views of the California coast, and it takes full advantage of the view. A familiar sight to fans of professional golf tournaments, Pebble Beach, is home to generous fairways that provide a series of second-shot challenges that you'll recognize from the U.S. Open.
 Of course, a stay at the Pebble Beach Resort isn't limited to the namesake course; you'll also get included access to the nearby Spyglass Hill, Spanish Bay and Del Monte, all with their courses and local charms. Pebble Beach is far from the last resort from beginners to a 20,000-square-foot putting course that you can easily spend half a day on.
Besides golf, there are also opportunities to visit the private fitness and tennis clubs, go on a trail ride through the Del Monte Forest, and go sightseeing in Monterey County.
La Quinta Resort & Club, California
If you're looking for a great golf resort with prestige to spare, take a look at the La Quinta Resort and Club. This Waldorf Astoria Resort property has hosted the annual PGA Tour event since 1960, and its multiday pro-am event has included some of Hollywood's most famous stars and U.S. presidents. 
The resort includes five courses that offer various golfing options, from beginner-friendly to the world-famous challenge of the Stadium Course. This championship layout will truly test even the most skilled of golfers.
If you get all golfed out, spend some time enjoying the other activities available, including the fitness center, salon, yoga, tennis and pickleball, shopping, dining and local sightseeing options.
Princeville Resort Kauai, Hawaii
Want to go all out for your golf trip? Consider going golfing in Hawaii at the Princeville Resort on the island of Kauai. One of several golf destinations on the island, Princeville is the one you want to visit.
 The Princeville Makai Golf Club, designed in the early 1970s, was designed by Robert Trent Jones Jr., and was built before the rest of the Princeville community developed—this means that the most gorgeous and picturesque oceanfront real estate was devoted to fairways and greens rather than vacation homes and hotels.
 It's also where the name of the course and the golf club comes from: makai is a Hawaiian word meaning "towards the ocean," and if the pictures are halfway as beautiful as the real thing, towards the ocean is where you'll be looking any time you're not lining up your next shot.
Remember, you're in Hawaii, so non-golfing activities include snorkeling, surfing, having drinks on the beach, sightseeing, sampling the local foods, and traveling to destinations on the other island. But we also wouldn't blame you if you decided to spend the whole time at the golf resort. It's Hawaii, and there are no wrong choices!
Big Cedar Lodge, Missouri
Created by Johnny Morris, the founder of Bass Pro Shops, Big Cedar Lodge is a golf resort with a lifelong commitment to conservation. Rather than clearing the land to build their courses, Morris focused on leaving large sections of the property untouched and incorporating the courses into the existing natural beauty of the Ozarks. The courses feature limestone rock formations, caves, old-growth forests, and free-ranging bison.
There are courses designed by Tiger Woods, Jack Nicklaus, and Gary Player, and the difficulty ranges from beginner to challenging. Whether you're interested in one of the three 18-hole courses or you want to check out the par-3 course, there's something at Big Cedar Lodge for golfers of all levels.
Other nearby attractions at the resort center are mostly on the lakes and the White River, which runs through and around the property, making fishing and hiking an ideal way to spend some time, or you can go shooting, shopping, or take a boat cruise.
MTI Events Can Plan Your Perfect Golf Trip
Whether you're looking for an individual incentive, a team incentive, or both, MTI Events can brainstorm with you to coordinate a golf trip to one of these top resorts. The best part is that you don't have to set aside time to build, establish, and manage the logistics of these programs—we'll take care of all of that for you, leaving you free to manage your people and your business.