How to Plan the Right Menu for Corporate Events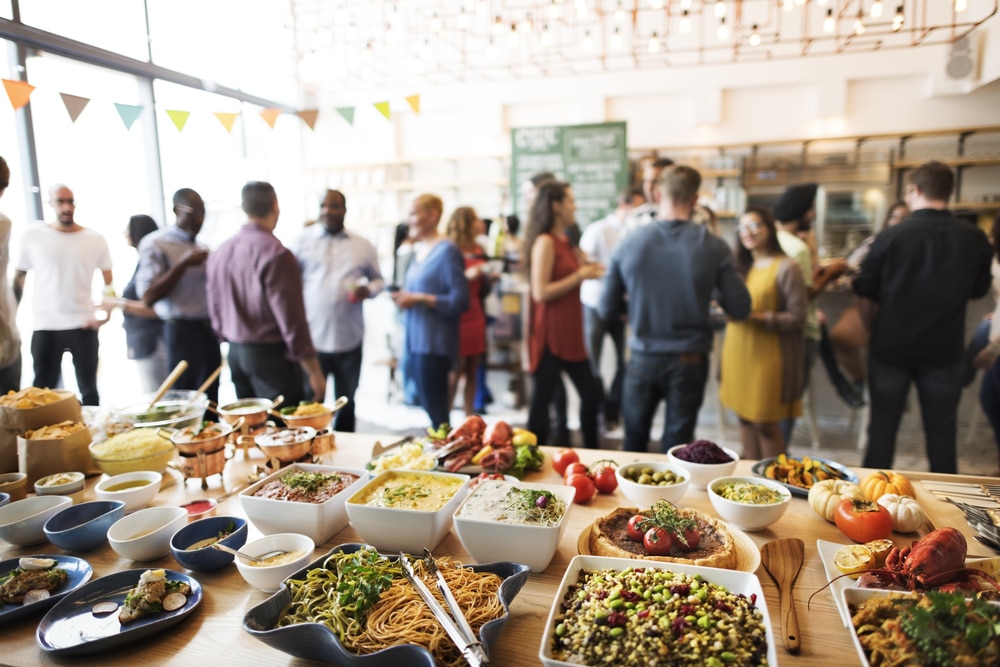 Since ancient times food has been a central part of any gathering, meeting, or celebration. If you are planning an event for your business you need to ensure that the menu is good enough for your guests, otherwise it could ruin the whole event! Because here's the truth: people remember food. So how do you get it right for your corporate event? Obviously, it can be difficult to pick food everyone will love. But we have a few tips on how you can pick the right menu for any corporate event.
Plan Early
You need to plan early if your event is going to be successful and without any unnecessary glitches. Many caterers will allow you to change the items on your menu. You can make changes one or two weeks before the event. You need to give yourself enough time to check the menu and prepare for the event early on to ensure you can make changes before it is too late.
Know Your Attendees
When you are picking a menu for your event, you must consider the attendees, their tastes and their dietary requirements. You can use that to determine whether you'll be serving an informal menu or go for something more formal.
Some of your guests may have allergies and may have special dietary requirements. There are also guests who do not consume alcoholic beverages, therefore you may want to prepare alternatives for these guests. Planning early will ensure that your attendees' needs are addressed. Keep in mind that there may be religious or cultural differences that may affect your choice of menu.
Know Your Numbers
You need to establish with some level of accuracy how many people will be attending your event. This is important when you are choosing the menu as well as other aspects of the event such as seats, tables, and venue. You'll need to determine how many guests have special dietary requirements and find ways to address that issue with your caterer long before the date of the event. Getting your numbers wrong can ruin the event.
Buffet or Sit Down?
Will you be serving people while seated or will you organize a buffet? With plated service your guests do not have to get up and is therefore more convenient for them. On the other hand, a buffet allows attendees to get up and interact during the breaks, and this helps to facilitate networking between you and your guests.
There are also time considerations to be made. If you find that you do not have a lot of time, it may be best to go for a buffet service. A plated service takes a lot longer to clear the tables and clean up the place before the event can commence.
Consider the Theme and Type of Event
The menu you choose should match the theme and type of event you are hosting. A menu that matches the theme of your event can make the event more memorable. Ensure that your beverages match your menu options. You also need to ensure that you serve the appropriate meals for the time of day you'll be hosting the event.
---
When planning a corporate event menu, there are so many elements you have to get right. But with a little forethought and planning, you'll have a delicious menu that your guests will be raving about long after the event has ended.
Need more specific menu ideas? Check out DIY Food & Drink: The Catering Trend to Try at Your Next Event.