Spicing Up Your Sales Meeting: The Universal Struggle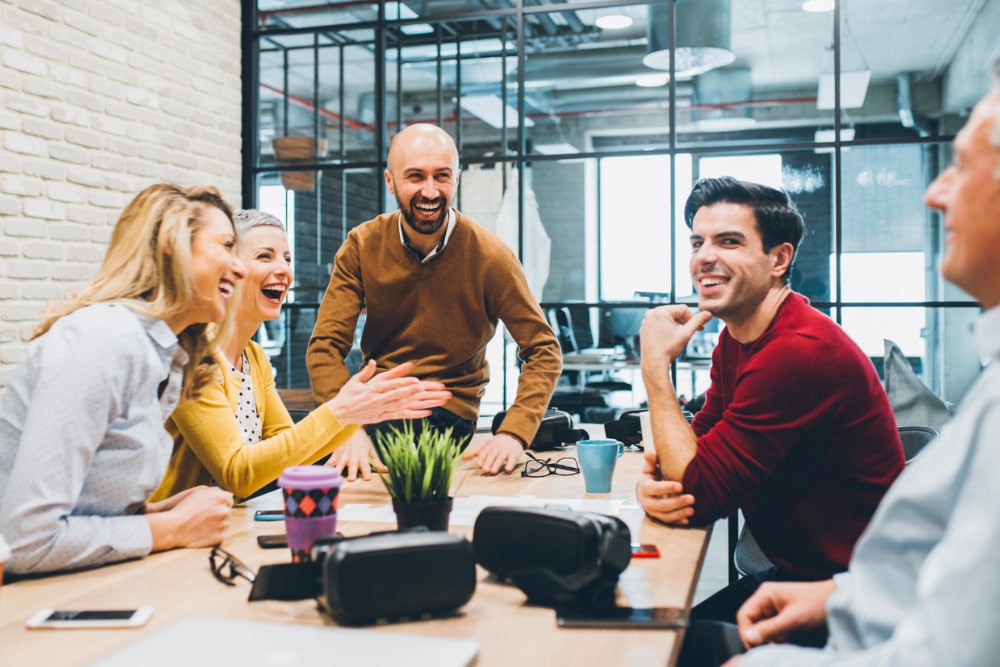 It's that time again where the sales team gathers around the table, runs through their numbers, and addresses organizational concerns. But, let's be honest, even if you're eager to hear updates from the team, nobody really wants to sit through an hour (if you're lucky) of unorganized rambling.
With more generations joining the workforce and becoming part of your Kansas City team, now is the best time to do away with the rigid sales meeting structure of years past and make it a more dynamic corporate event.
Reconnect with a Multigenerational Team
Today's labor force is more diverse than ever. People are living longer and retiring later while a new generation is just getting started with their career. As a result, five generations, from the Silent Generation to Gen-Z, are working side-by-side for the first time in modern history.
As remarkable as it is, a multigenerational workplace can make communication between groups challenging.
The Silent Generation, for example, are conformists who value salaries and job titles above everything in their careers. Baby Boomers are after promotions and perks. Generation X puts emphasis on the importance of work-life balance. Millennials thrive in collaborative workplaces where they can get immediate feedback. And Gen-Z highlights the importance of transparency and personal growth.
These generations do not always see eye-to-eye when pitching new ideas or providing feedback about existing tactics. For this reason, you must find a way to encourage cross-generational collaboration.
How to Spice Up Your Sales Meetings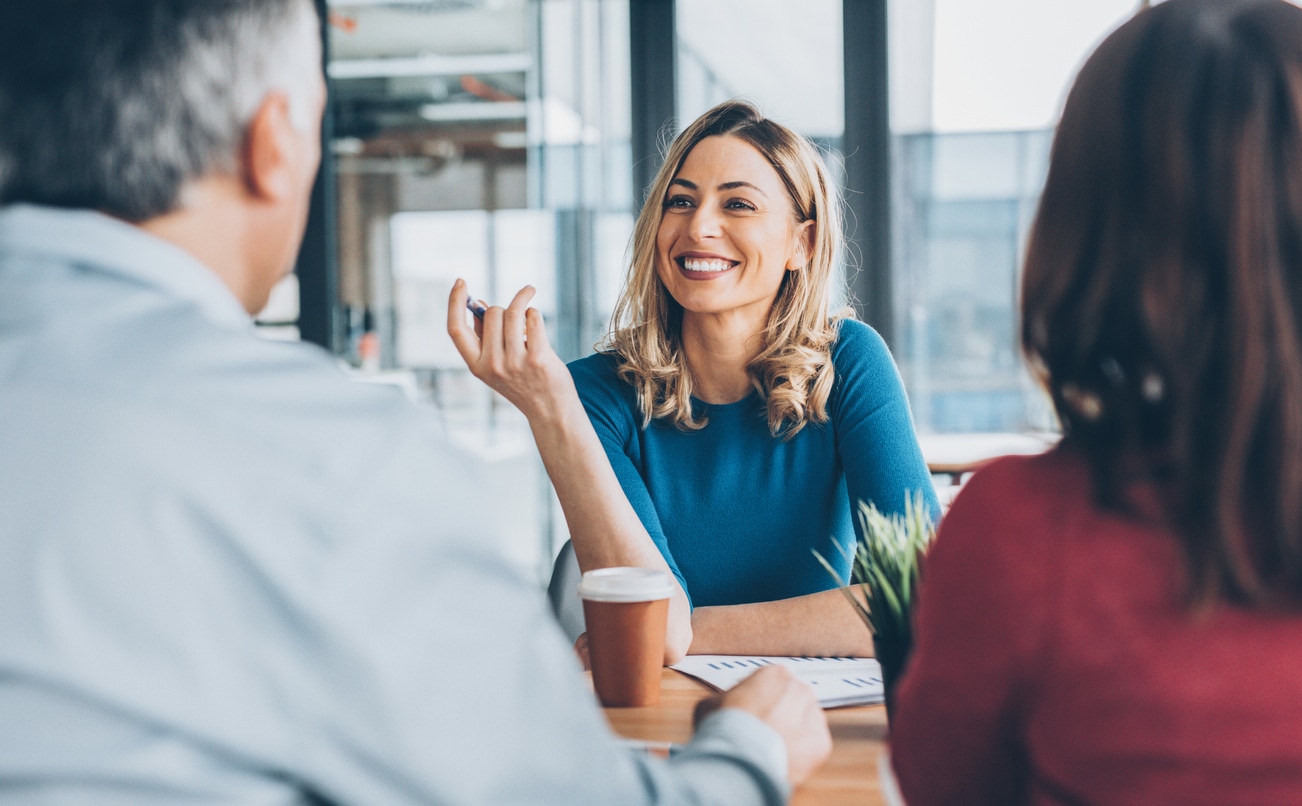 Your sales department is pivotal to the success of your entire organization. Not only do they have to maintain good client relationships, but they also must work together to hit company revenue targets.
Remind Each Other What Sales Meetings Are For
Not a lot of people are fans of sales meetings. Some think that they are just another 30 minutes of listening to things they already know about. Others believe they could use that hour answering emails and returning client calls. Avoid this mindset from taking over your team by motivating them.
Motivating Your Team
Sales meetings are not just a platform to give everyone updates about your clients. They are a platform where you can motivate each team member to do better. But you have to streamline the discussion:
Focusing on one key issue– You might end up spending hours in a sales meeting if you try to cover every issue concerning your operation. Important details might be overlooked while trying to tackle multiple concerns at the same meeting, too. Take things one step (or issue) at a time and focus on the most urgent of concerns.
Opening a discussion and asking for input– Your agenda may put just one topic in the spotlight but this doesn't mean you should close the door to discussions. Give your team the opportunity to discuss and find the best solution — having a multigenerational team with different insights is beneficial here.
Recognizing stellar performance– Although you have good faith in all your team members, there will inevitably be someone who does particularly well every cycle. Recognize their performance during the sales meeting and it will inspire the rest of the team to pull out all the stops and exceed their target.
Getting Other Departments Involved– Just because it's called a sales meeting, it doesn't mean other departments are not invited. Your organization works best when there are proper communication and comprehension systems across all teams. For example, the marketing team can help you come up with a better way to present your products or services. The finance department can give you insights into the company's financial targets and status. The creatives bring in a fresh perspective that might just get more clients or partners hooked.
Adding Value to the Team– Depending on their tenure and skills, your sales executives can bring in tons of dollars every minute. So, make sure the agenda of every sales meeting, which takes up 30 minutes to an hour of their shift, brings value to the team. If necessary, reconstruct the way you currently run these meetings.
Revisit the Components of Your Sales Meetings– Sales meetings, like many other types of corporate meetings, are not always the most exciting events for your team. It doesn't have to stay that way, though. Find a way to inspire your team and boost their morale by identifying the points that make your current meetings lackluster.
Determining Your Agenda– One possible reason people dread sales meetings is that they feel like they've heard it all before. Take a look at your agenda and trim it down. These rules work very well in streamlining the meeting
Having a purpose– Sales meetings are not a simple gathering with your colleagues. It is an important conference among the people who bring in clients and partners. Make sure each meeting has a purpose, whether it is addressing a current issue or improving a certain process. Moreover, make sure you resolve every concern presented at the meeting.
Setting a time limit– There is no reason for a meeting to last hours — if it does, either your company is trying to hose down a critical issue or, simply, the presenters aren't prepared. Stick to a time limit, preferably of 30 minutes or an hour. Go beyond that limit only when the circumstances could make or break your organization.
Avoiding individual coaching– Sales meetings are a group activity, not a one-on-one session. If you feel like a member of the team needs coaching, set another schedule for it. Avoid opening subject matters that do not contribute to the entire team's needs and concerns.
These three rules might seem simple but they do wonders in cutting down the time and making each meeting more valuable to your team.
Define What You Can Add to the Routine
Your sales team is more likely to be enthusiastic about the next meeting if they know they will get something worthwhile from it. So, find ways to keep them interested and encourage them to interact with each other.
Conducting mini-trainings
Sales meetings are not the time to conduct individual coaching but, if the agenda is light, you can conduct a mini-training for everyone's benefit.
Celebrating big wins
Each team member contributes to your overall sales. Regardless of how much they contributed, the success is everyone's; you must celebrate together.
Serving good food.
When in doubt, go for food. Show your team that you appreciate their hard work by ordering free-flowing drinks and finger foods at the next sales meeting.
Taking them out
Who says meetings have to be in the confines of a conference room? You can conduct them elsewhere for an inspiring change of scenery.
Break the monotony of sitting in a room and listening to one presentation after another. Your sales team will definitely thank you for making each meeting a little more enjoyable.
Keep Your Team Aligned and Engaged
Sales meetings are meant to update the team about the overall status of the department. It is supposed to encourage the team to help each other in reaching their individual goals and overall sales target. Enthusiasm for these meetings is a universal struggle, though.
Contact our event planning experts to spice up your sales meetings in Kansas City, we can help you put together something that your employees will be sure to enjoy!