11 International Travel Apps That Any Globe-Trotter Should Have!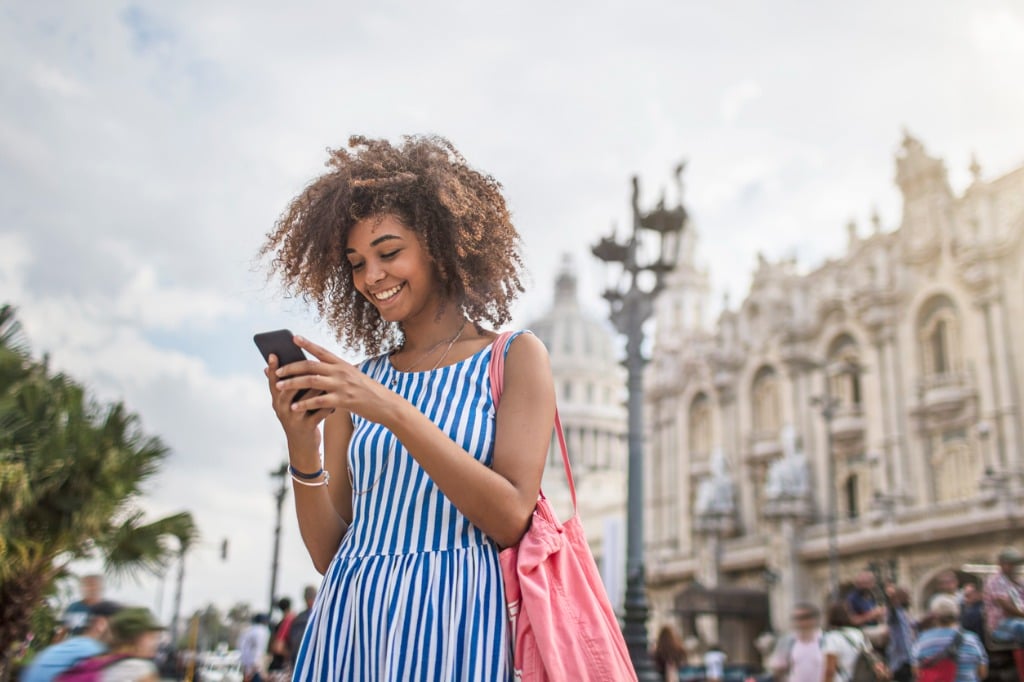 Saint Augustine reportedly said, "The world is a book, and those who do not travel read only a page." Corporate travel is an excellent way to improve the morale and performance of your employees, as well as reward them for their hard work and dedication.
If you're planning a corporate retreat or vacation to a foreign country, we recommend that you check out the following apps. These apps can be valuable resources for you and your employees as you embark upon your journey to another country!
1. Signal
It can be tough to be away from your family and friends while you're on vacation, and it can be especially tough trying to reach them from another country! Signal is an app that allows you to send encrypted messages and make international calls using a Wi-Fi connection or a data network. The app will sync with your contacts to make your life easier when you're trying to reach your loved ones while overseas.
2. GlobeTips
Tipping culture is different in every country. While a 15-20% tip might be expected in return for good service here in the United States, this might not be the case where you are going. In some countries, tipping is not expected at all!
GlobeTips will help you determine how much you should tip based on the country you are visiting and the quality of service you received. It contains information about more than 200 countries and offers a tip calculator so that you don't have to do any math! Sounds like a win-win to us.
3. Metric Conversions
Does anybody know why the United States is still one of the only countries that doesn't use the metric system? We certainly don't, but what we do know is that this can lead to confusion when Americans travel to foreign countries. Not to mention that many countries measure temperature using Celsius as opposed to Fahrenheit.
The Metric Conversions can help you out if you don't want to dedicate time to becoming a measurement conversion expert right before your trip. Whether you need to determine how warmly to dress or how many kilograms your suitcase should weigh, this app has you covered!
4. PackPoint
Just tell the app where you're going, what you're doing, and how long you'll be staying, and PackPoint will provide a list of what you need to pack. The app can connect to your TripIt account to auto-create a packing list, making your life even easier. You can also share the list with your co-travelers.
5. Google Translate
There are plenty of language apps, but Google Translate is one of the best. It has some great features, including the ability to translate a photo, and it can access nearly 60 languages offline. When you're online, it can translate over 90 languages. You can use the handwriting tool to translate or simply type a phrase into the search bar.
6. The Jet Lag App
Jet lag is a serious issue for travelers. Timeshifter created the Jet Lag App to provide you with small actionable steps at specific times to reduce jet lag and help you enjoy your vacation. You get information on when to sleep to optimize your circadian rhythm in a new time zone, and you can also get advice on using caffeine or melatonin. You can choose to start adjusting before you leave on your trip if you want. There's also a feature that helps with short trips.
7. Currency App
This app was launched in 2008, as one of the first 500 apps launched in the AppStore. Currency is now available for Android and iPhones, showing you the currency exchange rates for over 160 countries. It works in offline mode, provided you download it before your trip.
8. Google Maps
Google has some of the most useful travel apps available. Google Maps gives you directions and allows you to make restaurant reservations and write reviews. Whether you're navigating by foot, rideshare, or public transportation, Google Maps has the information you need. If you think you'll be offline, download specific city maps ahead of time, but it works best when you can use your GPS.
9. SmartTraveler
This app is available through the App Store and Google Play. It's issued by the U.S. Department of State so that U.S. travelers can get information about visas and vaccines needed to travel to certain locations. It also gives you information about local embassies or consulates so that you know who to contact if you need help when you're out of the country. You can also find travel alerts and warnings.
10. Calm
Use Calm to find meditations and music to help you relax in a busy airport or get to sleep after a long day. Both adults and kids can use the app to reduce anxiety or stress. Calm can help you be more mindful and enjoy your vacation to the best of your ability. The teachings are non-religious and can help you in several different ways.
11. WhatsApp
When you're out of the country, you may not be able to make phone calls or send messages on your device without incurring additional charges. WhatsApp is a popular private messaging tool that works around the world. Create your account and use it to call, message, and video chat other users on any other device. It will require an internet connection, so please keep that in mind.
Planning a corporate retreat or vacation is no small task. MTI Events can help your company put together a travel incentive program that rewards your top-performing employees and salespeople with a luxurious vacation. We handle all the preparation and planning, and one of our team members will accompany you and your employees on the trip so that everything goes off without a hitch.
Please don't hesitate to contact us if you have any questions about our renowned travel incentive programs!