7 Tips to Help You Plan the Catering for Your Next Corporate Event!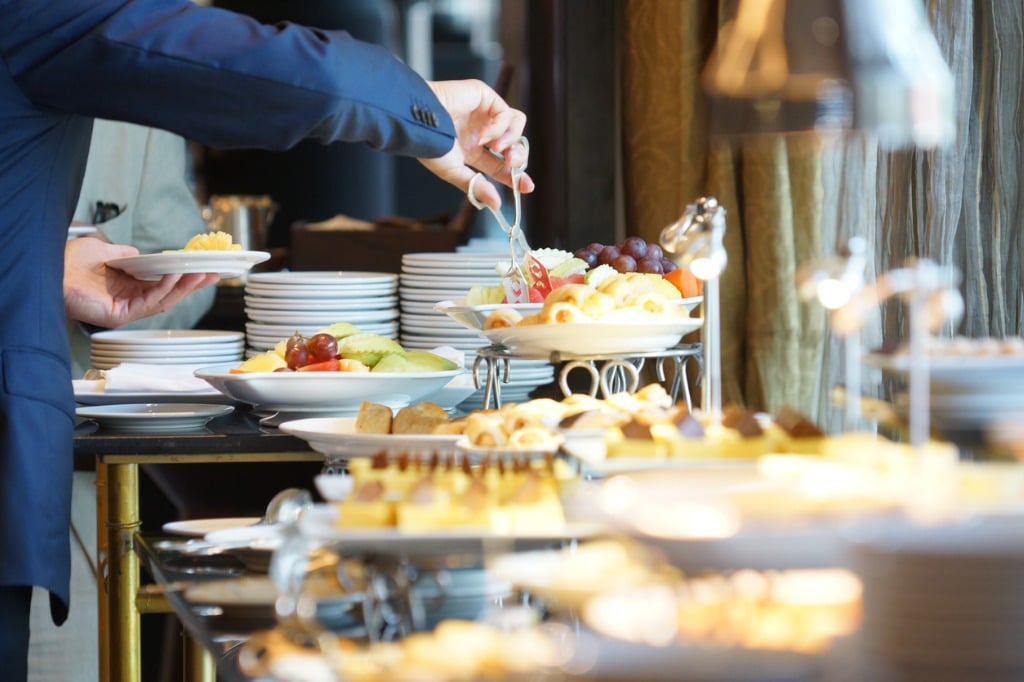 Planning a corporate event can be time-consuming, even when you're working with a professional event planner. You know the business culture and expectations, so you are going to need to give input. If you're unfamiliar with catering, you may feel as if you're out of your league. Here are some things to think about when you're meeting with the caterer or planner to help make the most of your time.
1. Work Within Your Theme
Corporate events take many different styles. You'd serve much different food for a holiday party than you might for a fundraiser. A thank-you dinner for the team might be a sit-down event served by wait staff, while the team-building activity might be a quick lunch that can be easily passed out.
Before you ever start thinking about the food itself, consider what your guests might be wearing and how they will expect to be served. Don't forget to consider the venue. You may need to think about traffic flow or how the setting may affect the event.
2. Know Your Budget
Unfortunately, you don't have unlimited funds to delegate towards food. Work hard with your management team to set a realistic budget for the meal. Don't forget to include linens, dinnerware, decorations, and any other rental costs. Build in a 10% overage to adjust for unexpected costs. Sometimes, if you think in terms of a per-person cost, it can help you budget more realistically.
3. Get Ahead of Your Numbers
Whether you're thinking $25 per person or $125, you need to know how many you're planning to feed. Feeding a group of 100 is much different than feeding a group 10 or 500. Overestimate this number until you RSVPs.
The caterer will need to have an accurate headcount by a set date. Try to give attendees a deadline to respond about a week before that deadline, so you can follow up if necessary. You should always include more people than you think because that's easier than not having enough food.
4. Consider Dietary Restrictions
Good hosts consider the needs of all their guests. With so many health needs, allergies, and religious preferences, you do need to think about how to accommodate each and every person. A buffet can be a great way to manage this. The caterer likely has a lot of experience in managing multiple people's needs. If you're having a sit-down dinner with fewer options, ask the caterer how to handle it.
5. Know the Schedule
If you're serving a buffet lunch, you'll want to allow time for everyone to get through the serving line. If you're on a tight schedule, you may need to plan accordingly. On the other hand, if you're using lunch or dinner to break up the day and give attendees a chance to mingle, you may want to plan to have wait staff on hand to remove plates and pass drinks so people can sit in their chairs longer.
6. Selecting the Menu
Whether you're going with a buffet or a sit-down meal, people usually expect a certain amount of food. Here are some basic guidelines to follow.
Breakfast –

should include coffee, juice, and a main entrée with at least one side. A continental buffet with pastries and fruit is always a nice touch.

Lunch –

one entrée with two or three sides or soup and sandwiches. You may want to include appetizers or dessert, but you may not need both.

Dinner –

you'll likely want three to five appetizers, soup or salad, an entrée with two to three side dishes, and dessert.

Cocktail party – plan to serve 10 to 15 canapés per person, plus cocktails and mocktails.
When deciding on the menu, think seasonally. The foods we enjoy over the holidays are much different from what you might serve during the summer. Local, seasonal produce always tastes better. It's more sustainable, and you'll be supporting your neighbors. Even in the winter when there doesn't seem to be much fresh produce, you can still find some local delicacies that will make your meal fresh and exciting.
Work with your caterer to plan a meal that will satisfy people. You want each guest to go home feeling as if they had a great meal. You may not have the budget for steak, but that doesn't mean you have to serve beans. Your caterer can help you work within your budget, finding ways to fill up your guests without adding additional courses or increasing your budget.
Remember to think about wine pairings and whether you'll be serving alcohol or not. There may be some extra considerations because you don't want guests to drive home if they're under the influence. Alcoholic drinks may increase your budget as well. Talking about this with your own team before you meet with the planner or caterer can help you determine how to handle this.
Decide between buffet or sit-down. Talk to the caterer about serving foods that stand up well with how you are serving. Serve both hot and cold foods, even in the winter or summer. Some foods that hold up well on a buffet line may not be as acceptable for serving on a plate and vice versa. Discuss different options with the caterer and listen to their advice based on the equipment and resources they have.
7. Trust Your Event Coordinator
When you work with a professional event planner, you need to utilize their experience and industry know-how. Whether you're hosting a thank-you event for a great sales team, launching a product, or holding a customer appreciation dinner, you should work with a planner to oversee all the details, from selecting the site to developing the theme and menu to managing the on-site staff.
MTI Events takes your vision and turns it into a perfectly executed event that matches your brand and organization. We have been creating memorable corporate events for over 30 years. We work with all types of venues and caterers to handle all the details of your event. Contact us to discuss your plans and let us help you astonish your guests.