6 Creative Kansas City Event Spaces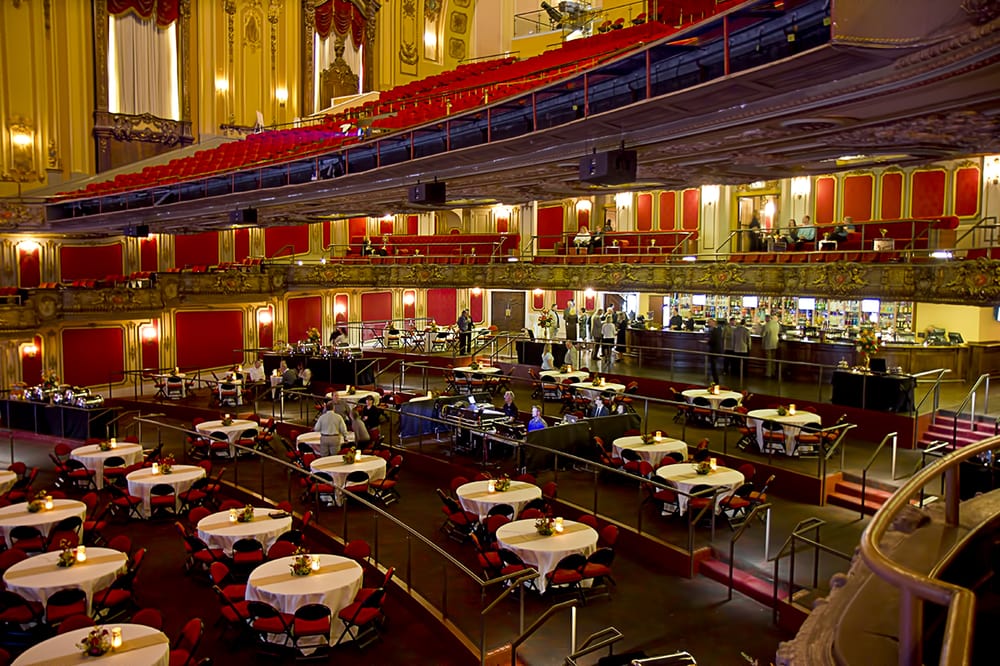 It is never too early to begin researching venue options for your next event. The event itself will set the theme and tone for the type of venue that will perfectly showcase your event. Whether it is for a black tie cocktail networking event or an intimate awards ceremony, there is bound to be an excellent event space Kansas City that will provide the ideal backdrop. Picking an ideal event space at the right time and hiring the right event planning company could even save you money in the long run.
Get Creative for Your Next Company Event Setting
Let your imagination run wild as you contemplate the perfect setting for your next company event. The typical convention hall setting can be a bit uninspiring  in light of much more interesting and stimulating venues. So come up with a theme for the upcoming company event and then explore Kansas City options available. Here are a few spaces to keep in mind:
1. Fresh Air Farm
For the annual company party, why not make it a bit more down home? Serve tasty barbecue in a rustic setting with beverages served in mason jars with burlap table runners adorning red-checked tablecloths. Have a bluegrass band or a country music DJ to further enhance the ambience of the theme. The venue: Fresh Air Farm. Occupancy 250.
2. Renee Kelly's Caenen Castle
For a company awards ceremony, forget the boring banquet hall and opt for a castle instead! Surround your employees in an atmosphere of rich medieval elegance, with sumptuous table linens, soaring ceilings, and a roaring fire. All that is missing is a moat! The perfect venue: Renee Kelly's Caenen Castle. Occupancy 570.
3. The Guild KC
Hosting a high-end cocktail affair? Make it a glamorous evening and going urban chic? Think SoHo, with brick walls, concrete flooring and exposed beams, accented with a glorious antique chandelier. The cocktail networking event just became cool. The perfect venue: The Guild KC. Occupancy 250.
Provide an Experience for Attendees
Nothing spells event success more than by offering a mash up of both entertainment and business. When your company aims to launch a new product or announce a merger, why not create a shared experience for all to remember?
4. Vox Theater
Begin an important corporate event with a bit of fun or entertainment. Why not incorporate a live performance into the evening's agenda by renting a venue that includes a stage. The Vox Theatre retains much of its 1920s décor touches, including an antique tin ceiling and beautiful hardwood floors. Its velvet-curtained stage is the perfect spot for comedy acts, a jazz quartet, or some amazing vocalists to perform on before or after the business presentation.
5. Boulevard Brewing Company
What about changing it up and offer beer flights instead of wine tastings for your next company event? The Boulevard Brewing Company boasts a landmark location, amazing local hand-crafted beers, and four different sized event spaces on site that accommodate groups of 35-225 guests.
6. Arvest Bank Theater at The Midland
If you are hosting a larger event Arvest Bank Theater at the Midland (picture above via yelp) is a show stopping venue. The Midland (as locals call it) boasts a gigantic cocktail space with beautiful high ceilings and gorgeous architecture. There is also an extremely large theater where awards can be given or large over-the-top product launches can be conducted. This venue holds upwards of 3200 people so it is great for larger companies. Make sure if you want this venue you book very far in advance.
Whatever your event planning needs, allow MTI Events to help you explore the many amazing Kansas City venue options to make each company event a memorable one. For more information contact MTI Events at (913) 438-2600.