Company Trips as Incentives: The Pros and Cons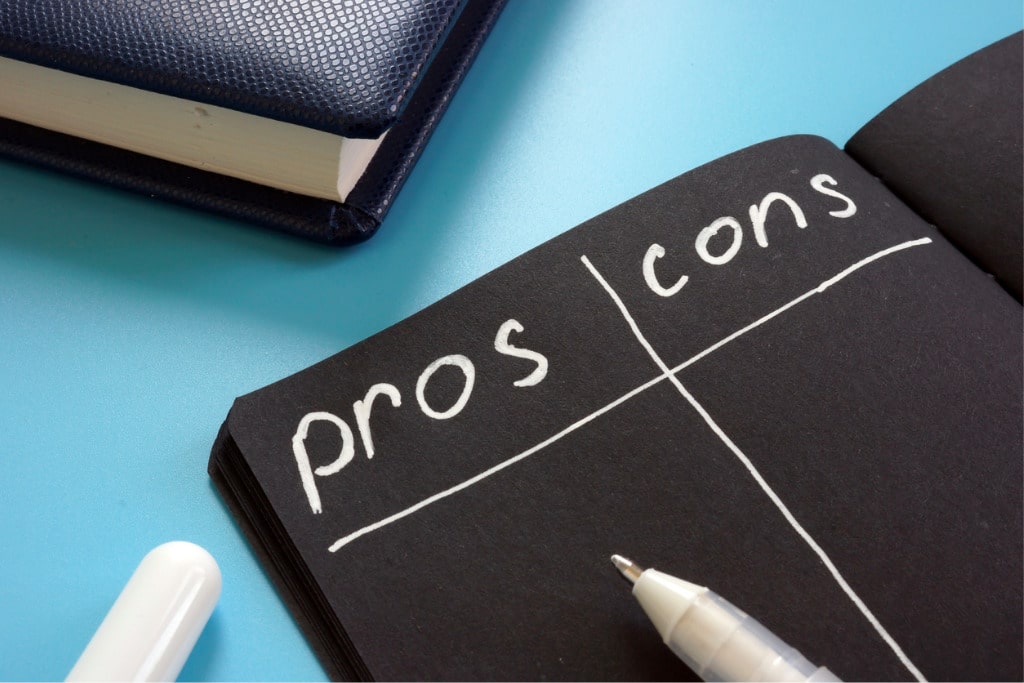 Morale is one of the most important things to pay attention to when it comes to managing your team of employees. You need to offer a range of different incentives so that your team has something to look forward to. One of the best ways to achieve this is to use company trips as incentives.
This is otherwise known as incentive travel and usually promises employees a trip somewhere appealing.
Incentives are used as a motivational tool to help your company reach its goals. They can be offered as a company-wide benefit, or only for specific teams due to the nature of complex projects that involve many different groups of employees.
Research has shown that well-rewarded employees tend to perform better and stay with their company longer. The employees that attend a company incentive trip have top performance ratings, but incentive trips can also help your business become more productive as a whole.
We're going to talk about some of the pros and cons of company trips as incentives and how they can affect your business in both a positive and negative way.
Pros of Incentive Trips

Create Strong Team Relationships
Company trip incentives can create strong team relationships because it encourages everyone to work toward the same goals.
It can also help teams facilitate stronger relationships when they're actually on the trip, as they'll have plenty of time to interact with each other.
For larger companies, this is an excellent opportunity for different departments to mingle, especially if there's not much of an opportunity due to their drastically different roles in the workplace.
A Cost-Effective Way to Motivate Employees
Motivating your employees is easy if you have the means to do it.
Usually, your financial situation will be the limiting factor that prevents you from motivating your staff. A company trip can be a cost-effective way to get your team rolling, especially when compared to alternatives that can be time-consuming or financially irresponsible.
A Great Method for Maintaining Motivation

Statistics show that incentive trips are used by around 46% of businesses in the United States. This is a huge number and it goes to show just how effective the use of incentive trips can be if you're willing to put the effort into the planning. If you don't have the time to plan your own incentive trip, bring in an expert.
Provides Goals for Employees to Achieve
By establishing an incentive trip rewards program, you give your staff attainable goals that will help them improve their productivity. You'll be surprised at just how effective company incentive trips are as long-term goals for your staff to achieve.
Encourages Healthy Competition in the Workplace
Depending on how you establish your company trips, you might be able to use them as a way to encourage healthy competition in the workplace.
For example, if you have a limited budget and can only send a couple of staff members on a company trip, then you might use metrics such as someone's overall performance and sales to determine if they make it in. This can help you encourage competition among your staff so that they can join the company trip.
Recommended Read: Is Competition in the Workplace Good for Productivity?
Boosts Employee Creativity and Productivity
Since your employees will feel more motivated if there's a company trip on the line, you might find that they're more creative and productive in the office. However, even after your employees return from their trip, they'll still have that holiday glow which can motivate them to continue trying harder so that they can make it into next year's group holiday.
With productive employees comes increased revenue. This could be due to your staff being more dedicated during the workday, or it could be thanks to that healthy competition that's brewing in your office.
Creates a Positive Company Culture
Having a goal to aim for at the end of the year is a great way to improve your company culture and establish a positive work environment. It's almost like creating an office ritual where everyone works hard for a chance to make it into the coveted yearly incentive trip. It's a fantastic topic for your staff to talk about and they might even get involved with the planning process.
Makes Your Business More Attractive to Recruits
Offering your team incentives like this can be a powerful way to attract new recruits. In fact, many companies are starting to list incentives such as a company trip as a benefit of working with them. This is understandable as roughly half of all American companies still don't offer incentive trips to their staff members, making it relatively uncommon still.
Recommended Read: How to Change Company Culture to Attract Top Talent
Can Be Modified to Suit Your Needs and Budget
Company trips can be modified to suit your needs and your budget. You could offer a small but luxurious trip to a select group of top performers, or you could lower the requirements of joining the company trip and offer a large group of staff a chance to take a day trip somewhere close. Whatever you chose, there's always an option that can suit your company's budget.
Cons of Incentive Trips

Choosing a Suitable Destination to Motivate Your Employees
One of the challenges of putting together an incentive trip is picking a suitable destination that all of your employees will be excited about.
In fact, 54% of planners state that political stability and safety is a key factor in determining a destination choice. You may also need to consider what your employees can do at each destination. For instance, some employees might prefer to go to the beach to relax with a book, while others might enjoy more active things like hiking or kayaking.
To remedy this, we suggest allowing your employees to have a say in the process. This could mean setting up a poll within the office to decide on a location or asking around for different opinions.
Recommended Read: 4 Things to Consider When Choosing an Incentive Travel Destination
Planning a Trip for Multiple People Can Be Difficult
If you're going to plan a trip for a lot of people then you must understand the logistical challenge of planning that type of trip.
If the company trip will include dozens of staff or several departments, then you'll want to ensure that it's being planned correctly.
Luckily, there are companies like MTI Events that can help. We specialize in planning incentive trips for companies just like yours and have established relationships with airlines, hospitality and other companies around the world.
Costs Can Be Prohibitively Expensive If Not Budgeted Correctly
With so many expenses to consider such as flight tickets, accommodation, and entertainment, it's important to budget correctly or else you'll end up spending a lot more money than you originally intended to on your holiday.
You also need to consider how much revenue you could potentially lose due to key staff members being absent from the office.
We recommend that you speak to a financial professional when it comes to budgeting for an incentive trip. They'll be able to help you establish how much you can afford to pay for the trip while also forecasting the potential hit an incentive trip will have on your profits.
Recommended Read: How to Do Incentive Travel the Affordable Way
Can Slow Down Your Business's Productivity If Key People Are Away
We've briefly mentioned it above, but having people away from your office can mean that your business's productivity might suffer. This will typically result in lowered revenue, but it could also put more stress on employees that have stayed behind.
In order to fully utilize company trips as an incentive, you need to consider what happens to the employees that stay behind and how many people can really be gone at one time.
You may need to set a limit on how many people can go so that your business remains functional. You might also need to pick the right time for the incentive trip to happen, such as during a slow season in your industry.
Your Employees Might "Cheat" to Meet Their Targets
Whenever there's some competition in the office, then there is a chance for "cheating". People might compete with underhanded tactics to try and secure their spot for the company trip, and this could lead to disputes in the office between your staff members.
The best way to solve this is to establish a positive office culture in the first place and also monitor everyone during the build-up to the company trip and set specific guidelines for the reward.
You May Misalign Employee Motivations
While a company trip is a fantastic source of motivation for your staff, it's important to remember that their motivations should ultimately be for the betterment of your company.
If you focus too much on offering gifts and company trips just to encourage your staff to work harder,  then their motivations will be in all the wrong places.
Make sure you're reminding your employees that the ultimate goal of these incentives is to help the business grow and rewarding them is a sign of appreciation.
As you can see, using company trips as an incentive for your employees is an incredibly strong way to motivate them and improve their overall productivity and loyalty to the company.
It's an accepted method of retaining your staff and can also lead to positive company culture. We highly recommend using incentive trips as a way to boost your overall productivity and keep your employees satisfied with their jobs.